Best URL Shortener to Make Money – Top 3 Reviews, Tips, Buyers' Guide, FAQs & More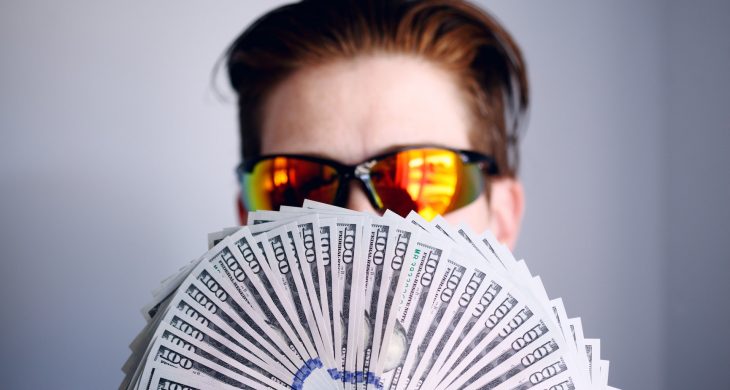 Today, we'll shed light upon two different types of URL shorteners that can make you money in their own distinct ways…
Type 1 – Branded URL shorteners: Shorteners that help you create branded links to represent your brand.
Type 2 – URL shorteners for ads: Shorteners that help you earn revenue through ads.
In our top 3, we have two branded URL shorteners while only one is to generate revenue via ads.
Winner
Pixelfy
Pixelfy is incredibly simple to use for non-tech-savvy users, but at the same time, it has a lot of flexibility for veterans that want customization options. The user interface is fairly self-explanatory, and you can use the Pixelfy Academy to learn any feature you have trouble with.
Runner Up
Rebrandly
When it comes to branded links, Rebrandly is definitely a tool you should consider. Not only do you get extensive options for link customization, but Rebrandly also has detailed metrics that allow you to create customer personas and detailed target audience demographics.
Also Great
Linkvertise
Linkvertise's interface is super easy to use and quick so you can generate links with ease. The URL shortener service is used in over 185 countries, and most people use them due to their timely payment schedule, unlike most of their competitors.
Please note that in this post, we will discuss 3 examples of each type, so you have a thorough understanding of how they work and choose an appropriate one for yourself. 
The Two Types of URL Shorteners to Make Money
Before we delve into the nitty-gritty details of our 6 picks today, let's discuss what the difference is between the two types of URL shorteners:
1. Branded URL Shorteners
Branded URL shorteners allow you to create customized shortened links.
Typically, brands use this customization to create shortened links that represent their brand image. Such shortened links are widely utilized within marketing content to cement a brand's image into the consumer's mind. 
Branded links are utilized by brands worldwide.
Since they help maintain your brand image, they can be responsible for bringing a significant chunk of clicks and thus, revenue to your brand.
2. URL Shorteners for Ads
These URL shorteners can directly provide you with revenue.
When you use them to shorten your URL, people who click on it will first be taken to an ad. They will watch the ad, after which they'll be taken to your website. This could be your brand website, social media, blog, etc.
They're a more direct way to earn money as you'll be paid based on how many people click your shortened URL and view the ad. 
Please note: These types of URL shorteners are not recommended for brands that are looking to secure customers.
People won't appreciate seeing an ad after they click on a shortened link shared by your company.
However, if your larger goal is not to promote your brand but rather to just earn money through clicks, then you can utilize these types of URL shorteners.
Best Branded URL Shorteners to Make Money – Top 3 Reviews
#1: Best All-Around Branded URL Shortener – Pixelfy Review
If you don't know much about link shortening and just want to have a straightforward way to shorten links, Pixelfy can do that for you. It has a straightforward Fast Shortener tool that can provide you with shortened links in seconds.
On the other hand, if you're a veteran that requires retargeting pixels, detailed analytics, custom domains and geolocator tags, Pixelfy can do all that for you and more.
Its versatility is its greatest asset.
It can adapt to the type of user that's using it and can be extremely simple or highly detail-oriented so that both beginners and veterans can get use out of it.
Along with link shortening, you also get a variety of other features such as link rotation, link swapping, link retargeting and more.
Factors to Consider Before you Decide to Buy Pixelfy
Price
Pixelfy's cheapest plan costs $19.99 per month. Then, there's the Business plan at $49.99 per month and the Enterprise plan which is at $99.99 per month.
In most cases, you'll be able to get everything you need with the cheapest plan. Then, once you start to scale your business upwards, you can think about upgrading to the higher-priced ones.
Ease of use
As mentioned earlier, Pixelfy adapts to the user and thus, feels comfortable to use no matter who you are.
The Fast Shortener is super simple to use and even the more complex features such as link retargeting are made extremely easy through the tutorials present on their blog.
Customization options
The Any URL Shortener tool present within Pixelfy allows you to create branded and custom URLs with ease.
You get a variety of options when it comes to customization so that you can modify exactly the way you want to accurately represent your brand.
Pros
Lots of link customization options
Comprehensive analytics and reporting
Link swapping
Link rotation
Link retargeting
Budget-friendly
Cons
May be confusing initially to find certain features
Best All-Around URL Shortener
The best all-around URL shortener is Pixelfy thanks to its great user interface, extensive customizability and budget-friendly price.
#2: Best URL Shortener for Branded Links – Rebrandly Review
Rebrandly, as the name suggests, focuses heavily on branded URLs and how you can generate them in the best possible way.
For most URL shorteners out there, you typically get to connect a single custom domain to the URL shortener tool. This allows you to create branded URLs for that one custom domain. However, with Rebrandly, you get five custom domains in their free plan.
That's right.
You get more custom domains for free than most URL shorteners provide you with paid plans.
Not only does Rebrandly allow you to connect five different custom domains but it also has sophisticated tools to track their popularity as well. You'll get access to metadata about visitors clicking on your links and you also have features like automatic QR code generation.
Needless to say, you don't really need five custom domains except if you have multiple brands that you must cater to. Still, it's neat to see a URL shortener service so heavily dedicated to branded link generation that helps you build authority and credibility.
Factors to Consider Before you Decide to Buy Rebrandly
Price
While you can get five custom domains with the free plan, most people opt for Rebrandly's Pro plan which costs $89 per month. This is because some other features are lacking in the free plan that most brands need.
For example, you can only track 5,000 clicks per month on the free plan.
Ease of use
Rebrandly, similar to other mainstream URL shorteners, is quite easy to get the hang of. The interface is straightforward and the dashboard provides you with all of the features that are available to you in one place.
Customization options
Rebrandly's customization options are endless and additionally, they are also easy to understand and use. This makes you feel like you're in complete control and allows you to effortlessly generate branded links to properly represent your brand identity.
Pros
In-depth customization options
Deep linking available
User-friendly
Detail-oriented analytics and metrics
Five custom domains in free plan
Cons
The standard Pro plan is fairly expensive
Best URL Shortener for Branded Links
The best URL shortener for branded links is Rebrandly thanks to its ease of use, detailed metrics and five free custom domains.
#3: Best User-Friendly URL Shortener – TinyURL Review
If you want a straightforward and quick URL shortener tool to use, then TinyURL is definitely your best bet. Most people use its free service to quickly generate shortened URLs for quick use.
Naturally, the free service does not provide branded URL generation and it's something that you must keep in mind if you want to use it in advertising content.
It does have a paid version.
The paid version provides you with typical features that a brand or someone looking to promote something online would need. These features include link tracking, detailed analytics, custom domains, link customization options and more.
Furthermore, you get a detailed history of all of the links you have ever shortened in the past in the paid version as well. If you share link on any social networking service, it's good to have a consistent record of it for development of future strategies.
It's especially a great tool to use if you'd like to include a shortened link in a Youtube video or some other video online; doesn't matter if it's a niche market or something more mainstream.
Factors to Consider Before you Decide to Buy TinyURL
Price
As we mentioned earlier, TinyURL is typically used for free by most of its user base. However, if you'd like to have analytics and other features, it'll cost you $9.99 per month which is quite generous compared to most of its competitors.
Ease of use
TinyURL is definitely one of the most straightforward and simple URL shorteners we have used. Although it should be noted that part of the reason for this simplicity is the fact that it does not have as extensive features as most of its competitors.
Customization options
As mentioned above, with the paid version, you will get branded domains. Additionally, you can also edit the latter part of the link when you generate the branded shortened URLs.
Pros
Quick and easy to use
Branded domains
Link tracking features
Comprehensive analytics
Affordable
Cons
Customization not as extensive as its competitors
Best User-Friendly URL Shortener
The best user-friendly URL shortener is TinyURL thanks to its simplistic and minimal interface and cheap pricing.
Best URL Shorteners to Make Money Through Ads – Top 3 Reviews
#1: Best Overall URL Shortener – Linkvertise Review
Linkvertise is on top of our list for the best URL shortener you can use to make money through ads.
There are a few reasons why this one's on top.
Firstly, their pay rate for the amount of money you get for every 1000 views is the highest out of all such URL shorteners at $70 per 1000 views. That's a decent chunk of change if your website gets a fair amount of traffic regularly.
Furthermore, they have a great reputation for paying their users on time and their policy for payments is also quite reasonable. Most other services make you wait some time before you can cash out but that's not the case with Linkvertise.
Factors to Consider Before you Decide to Buy Linkvertise
Price: You can register and use Linkvertise without having to pay any money of your own.
Ease of use: Linkvertise is super simple to use. All you have to do is provide the URL to one of your web pages and then use the shortened URL you get. You'll share this shortened URL to get people to click on it and earn money through it.
Customization options: This is where Linkvertise and other URL shorteners of its type are lacking. You don't get a lot in terms of link customization. Thus, it's not a URL shortener to use if you want branded links that can advertise to a target market.
Pros
Worldwide traffic for shortened links
Intuitive dashboard
High pay rate per 1000 views
Easy to use
Timely payment policy
Cons
Limited customization options
Best Overall URL Shortener
The best overall URL shortener to make money through ads is Linkvertise thanks to its user-friendliness, timely payment and high pay rate.
#2: Best Reliable URL Shortener – Shorte.st Review
Shorte.st is a URL shortener service that began in recent years and has quickly risen to the forefront of the conversation. The service is super simple to use and people are quickly flocking to it due to its consistency and ease of use.
The pay rate depends on the location of the clicks.
For every click that you get that comes from the US, you'll receive $14 per 1000 views. Similarly, it's $10 per 1000 views for visitors that reside in the UK. Similarly, you have different pay rates for other geographical locations.
Hence, it's important that you consider where most of your traffic comes from before you opt for this particular URL shortener. Depending on where your audience resides, you could make a lot or a little.
It's also important to mention that you also get a 20% lifetime commission for all the users that you invite to the platform as well.
Factors to Consider Before you Decide to Buy Shorte.st
Price
You don't need to pay any money to set up an account on Shorte.st. Registration is completely free.
Ease of use
Similar to Linkvertise, Shorte.st is also super simple to use since there's really not a whole lot to it when it comes to shortening URLs. You don't get a ton of other features so there's really not a whole lot else to worry about.
Customization options
You don't get a lot in the customization department which is why this is not a URL shortener service you'd ever use for branded shortened links.
Pros
Convenient payment method options
Easy to use
Free to sign up
Pay rate based on geographical location
20% lifetime commission from referrals
Best Reliable URL Shortener
The best reliable URL shortener is Shorte.st thanks to its ease of use, lifetime commissions and free sign-up.
#3: Best Simplistic URL Shortener – ShrinkEarn Review
ShrinkEarn is another great avenue that you consider if you want to earn money through ads from shortened links.
Similar to most of its competitors, ShrinkEarn does not cost anything to make an account. You can go and get yourself registered on it for free.
The pay rate depends on the visitors' locations.
Hence, the amount of money you earn will largely depend on what your audience base consists of.
It's a fairly reliable network that pays its users on time. Payments are made on the 1st and the 16th of each month and the minimum payout is $5.
It's available in all countries worldwide so you won't have to worry about it not being accessible in certain countries.
Factors to Consider Before you Decide to Buy ShrinkEarn
Price
Similar to its competitors, ShrinkEarn does not charge you anything for registering an account on it.
Ease of use
ShrinkEarn features a simplistic and minimalistic interface that is very intuitive and easy to understand.
Customization options
You don't get any customization options with ShrinkEarn which is disappointing if you wanted to brand a link according to your style.
Pros
24/7 support available
Free
Regular payouts
Variety of payment methods supported
Variable pay rate
Best Simplistic URL Shortener
The best simplistic URL shortener is ShrinkEarn thanks to its minimalist interface, variety of supported payment methods and 24/7 customer support.
Buyers' Guide
To choose the perfect URL shortener tool for yourself, you must first assess what your needs are and then choose a tool that fulfills those needs.
Thus, it's important that you're fully aware of what your brand or organization needs at that particular moment when you opt for a URL shortener tool. That'll help you ensure that you get the best value and use out of that particular service.
The factors you must assess to choose the most suitable URL shortener service include:
Pricing
Firstly, you must assess what your budget is and how much funds can be allocated to pay for a URL shortener tool monthly.
Most URL shortener services out there charge a monthly fee. Hence, you must carefully allocate funds to ensure you're not overspending.
Most URL shortener tools have many different plans to choose from.
It's important to realize that even if you can afford one of the more expensive plans, you must still assess them carefully. In many cases, you may find that you might not have much use for the extra features offered by the more expensive plans.
In such a case, opting for a more expensive plan would simply be a waste of money.
When you first start out, you may not have any funds at all to allocate to a URL shortener service. In this case, you can opt for a tool that offers a free plan. There are many such services available currently.
Ease of Use
Whatever URL shortener tool you opt for, it's extremely important that its operation is intuitive and easy to understand. The tool should not take up your time simply because you're having trouble learning how to use it.
This is because time is valuable and all that time you spend learning a complex tool should be going towards your marketing campaign and your brand.
Ideally, you should be able to pick up and immediately use your URL shortener of choice.
This ensures that you spend as little time learning the extra tool and more time putting it to good use for the benefit of your brand.
Before you opt for any URL shortener service, make sure to read reviews and ensure that the service is simple to use and caters to new users. This will ensure that you spend little time learning it and are able to utilize it almost instantly.
Customization Options
As an entrepreneur, digital marketer, influencer or brand owner, it's important that you are able to customize the shortened URLs that you create.
This means that the shortened URLs should be able to be adjusted so that you can add your brand's identity into them. The first half of the link is typically the name or an abbreviation of the name of your brand.
The second part usually has information about what the link is about, such as a product, service, limited offer, or any other aspect related to your current marketing campaign.
Branded URLs increase consumer trust and have higher click-through rates.
Thus, it's very important that whatever URL shortener you choose has the capabilities to customize the shortened links that it generates.
You don't want generic shortened links that bear the name of the URL shortener service that you used to generate them.
Tracking Features
As a brand with detailed marketing objectives and goals, you must ensure that you are tracking your progress to ensure success.
After all, if you don't know what kind of numbers your shortened links are seeing, you'll have no way to know whether or not your campaign was a success.
The great thing about digital marketing is that changes can be made on the fly. However, if you don't have the analytics to make those changes, it becomes impossible.
Hence, ensure that whatever URL shortener you choose has the capabilities to track the shortened URLs that it generates.
Many tools out there can provide you with detailed metrics that you can use to create demographics of target audiences that you can approach in later campaigns.
Deep Linking Features
Many URL shorteners come with features that are not exactly necessary, but they are definitely desirable.
This is because they make either the consumer's experience or your experience easier and more streamlined. Deep linking is an example of the former.
They allow users to interact with your shortened links dynamically by using in-app menus. On the other hand, regular links cause users to be redirected to a website on a web browser on their phone.
Link Rotation, Swapping, and Retargeting Features
Other features that are not exactly necessary but definitely desirable include link rotation, link swapping and link retargeting.
These are all features that can help you out immensely when it comes to optimizing your brand website, finding new customers, and increasing your reach.
Link rotation refers to the ability to use a single shortened link to lead to different web pages (or different versions of the same web page). You can tinker with the percentages to ensure that 50% of people go to one page or 50% go to the other.
Naturally, these percentages can be anything you want them to be, as URL shorteners allow you to tinker with them. This feature is great for A/B testing.
Link swapping allows you to change the destination URL of a shortened link that you may have generated in the past. This is a convenient feature because if you want to change a certain URLs destination, you won't have to do it individually across all pages where you posted it.
Link retargeting allows you to add a pixel or a piece of code to your shortened URL that tracks the users that click on it. This tracking pixel can then be utilized to serve them retargeted ads at a later stage.
Many brands use link retargeting and it's an extremely powerful tool that you can utilize to secure customers that are on the fence about making a purchase from you.
Frequently Asked Questions (FAQs)
How Long do Shortened URLs Last?
Shortened URLs typically last forever unless you specifically set an expiry date for them.
Many URL shorteners do give you the option to set a custom expiry date if you would like to. This can be useful for shortened links that are to be used for a limited-time offer or as part of a time-sensitive marketing campaign.
What are Shortened URLs?
Shortened URLs are redirect links that redirect users to a web page that has a URL that is very long and ugly-looking.
Shortened URLs are used because they are more aesthetic and neat-looking compared to typical URLs for websites.
What are Branded URLs?
Branded URLs are also known as custom URLs or Vanity URLs. They are shortened links that you can customize to say anything you want.
Typically, the first part of a branded URL is the name of your brand or an abbreviation of it. The second part refers to whatever the web page is about.
When Should I Use URL Shorteners?
As a brand or someone who's marketing to an audience, any link that you're supposed to share with your audience should be a shortened link. It promotes trust, advertises your brand and just looks neat within your brand content.
Is it Safe to Use a URL Shortener?
Yes, it's completely safe to use a URL shortener as long as it's a reputable and publicly known one.
Don't use URL shorteners that you've never heard of or that have half-built, shady-looking websites. Only go for the established and reputable URL shortener tools.
Final Verdict
While the URL shorteners that help you make money through ads are a viable way to earn, they're difficult to scale.
On the other hand, URL shorteners that help you out with your brand are much more viable when it comes to scaling. This is because as you scale your business upwards, they can always be utilized to help you out with branding campaigns, promotional content and more.
We feel that Pixelfy is definitely the best of the bunch when it comes to such types of URL shorteners. The customization features you get, along with the comprehensive analytics, are more than enough for any brand to thrive.
Furthermore, you even get additional features such as link retargeting, swapping and rotation as well. Not to mention that it's all for a fairly cheap price.
Which URL shortener do you prefer? Tell us in the comments section below.