How to Start a Social Media Marketing Agency? – Expert Advice, Trips, Tricks, FAQs, & More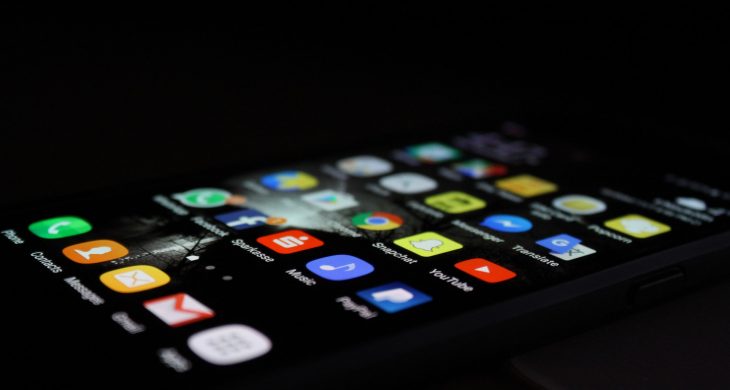 With the rise of the digital age, many entrepreneurs and business owners have foregone traditional marketing methods in favor of digital marketing.
One of the most common and effective ways to perform digital marketing is to do it through popular social media platforms.
Many business owners like to do this themselves while others like to hire a social media marketing agency to handle their public accounts and pages.
Quick Summary
---
In this post, we will shed light on
What a social media marketing agency is?
How does it work?
How you can start one from scratch?
Major pitfalls to avoid?
So without further ado, let's get started.
What is a Social Media Marketing Agency?
A social media marketing agency handles social media pages for its clients. These clients could be anything from brands and celebrities to small business owners.
It's the responsibility of the social media marketing agency to develop and execute strategies that help their clients achieve their business goals.
Based on what the client wants, a social media agency could just handle and maintain social media pages or it could execute complex advertising strategies as well. It's all about what the client wants out of their social media pages and what goals they want to achieve. 
Want to know why social media marketing is here? CLICK HERE.
Why Should I Start a Social Media Agency?
It's important to understand what starting a social media agency entails before you actually jump in and start taking action to bring it to life. You must be sure that this is something that you want to stick with and are interested in learning more about.
As long as the benefits of starting a social media agency go, the biggest one by far is the fact that social media is more relevant than ever. Almost every person has a phone and a whopping 4.62 billion people are on some type of social media platform right now.
With more than half the population on some form of social media, it's a missed opportunity if businesses don't use it to advertise themselves. However, many businesses don't have the know-how to fully realize the potential that social media has to offer.
That's where you come in.
With an endless amount of competition in the market, every brand is looking for ways to get an edge over their competition. If they don't have the expertise to handle social media, they'll always turn to a social media agency to get it handled.
Will social media be relevant in the future?
Social media does not seem like it will go away anytime soon. If anything, with more and more millennials and zoomers starting up businesses, it'll only become more relevant. Hence, it's a very good idea to start an agency that specializes in it.
Not only will you be able to help local businesses and brands develop a social media presence but you'll also become a prominent figure within the social space.
Social media marketing services are very much in demand and if you can develop expertise in this area, you'll have no shortage of clients.
How to Start a Social Media Marketing Agency?
To start and run a successful social media marketing agency, the two things you need most are consistency and time. Many people fail to get their social media marketing agencies off the ground because they give up too soon.
You must understand that in order to generate decent revenue from a social media agency, you have to develop trust and rapport within your specific niche. In pretty much every field, it takes time to build up that kind of trust.
Hence, even if you don't see results for the first few months, continue with your efforts.
With that important bit of advice out of the way, let's look at what actionable steps you need to take in order to set up a social media marketing agency:
Step 1: Identify Your Niche
Similar to most businesses, you have to identify what the niche of your social media marketing agency will be.
When it comes to social media agencies, niches work a little differently.
What's a niche, you ask?
Well, a niche is a category or a sub-category that your social media agency will focus on. It will be the basis on which you will attempt to develop your reputation and your authority within the marketplace.
There are a few different types of niches for social media management and marketing agencies. These are
Platform Niche
As the name suggests when it comes to the platform niche, it suggests that you focus the efforts of your agency on a single or a couple of social media platforms.
These would be the platforms that you'd deal with for clients and they would be the ones that you would strive to gain expertise in.
It's a good idea to focus on only a couple of social media platforms when you first start out.
It's far easier to understand the mechanics and nuances of a couple of platforms first instead of trying to take on several platforms at once.
For example, your agency could solely focus on Facebook ads rather than handling Instagram and Twitter marketing as well.
You must understand that every social media platform has:
Different types of audiences
Different ways of interacting with paid ads
Different types of content
Different levels of reach that you can have
Hence, it only makes sense that you spend a lot of time on a single or a couple of platforms so that you can familiarize yourself with everything. That'll help you gain an edge over other agencies as you'll be the expert for that one single platform.
Once you feel that you're seasoned in a single platform, you can branch out and explore other options.
Industry Niche
In addition to what platform you want to focus on, you also want to determine the different industries that your agency wants to work with.
Remember that different industries require different types of content and social media marketing campaigns.
For example, a campaign for a clothing brand can't have the same type of campaign as that of a tech company, right?
Hence, it's a good idea to stick to a couple of industry niches when you first start out as a marketing agency. The idea behind that is the same as that for the platform niche. You want to hone your skills in a couple of areas first before you branch out.
As a new marketing agency, it's a good idea not to dabble in industries that require a lot of technical knowledge. This is especially true if you're not familiar with the industry either.
If you take on a project like that, you'd have to do a ton of research that would be extremely time-consuming. Even then, you may risk posting something as part of your campaign that is incorrect.
We don't need to tell you how something like that could be disastrous for your social media marketing agency.
Hence, try to dabble in only a couple of industrial niches and gain expertise in the first. Once you feel you have a good grip on them, you can branch out further.
The industries you choose should be ones that you have prior knowledge of and suit the skill set of your team. This will enable you to perform at your highest level and thus, develop a reputation for your agency.
Step 2: Determine the Scope of Your Agency
Next up, you want to identify the scope of your agency.
By this, we mean that you need to clearly identify and determine what services you will offer to your clients.
It's important to take your time to clearly define your services.
This is because it will prevent any clients from hiring you for tasks or services that you and your team are not prepared for. If something like that happens, not only will your team be overwhelmed but there's a high chance you won't do a good job with the task.
This would lead to a bad reputation for your agency in the market and thus, you'll start to lose clients rather than gain them.
We highly recommend that you start off small and offer only a few limited services such as managing social media accounts and conducting customer service.
Once you feel you have mastered them, you can branch out into other social media marketing services as well.
Examples of other social media marketing services that you could provide include:
Composing social media campaigns
Executing social media campaigns
Creating visual and text-based content for the campaigns
Connecting brands with influencers to work on the campaigns
Interacting with potential customers that interact with social media posts
Insight analysis and regular reporting to the brand
Making adjustments based on the insight analysis
And much more.
As you can see, there are a lot of services you can offer to clients to increase their social media presence. Your arsenal can be very huge but it's important not to hope for something like that straight off the bat.
As we stated earlier, it's a good idea to have limited services when you first start out as a social media marketing agency. Then, once you start to gain expertise within those services, you can branch out and try new things.
Eventually, you'll reach a point where you can conduct all sorts of social media management and marketing services for brands. Of course, based on the scale and effort involved in your services, you can also charge differently for each of them.
Step 3: Establish a Presence on Social Media
As we mentioned earlier, in order to have a chance of getting regular clients, you must establish your expertise within your specific niche.
However, this can be difficult if you don't have any clients, to begin with. To solve this issue, what you need to do is set up a social media account on the platform of your choice.
This should go without saying but you should start with the platform and industry niche that you selected in step 1.
For example, if you selected Instagram as your platform niche and technology as your industry niche, then you should be on Instagram and post regularly about technology.
Again, you cannot just expect to make an account and have clients roll your way. It will take months of work and effort to become a prominent figure on the platform you choose.
Post regularly about technology, interact with the people who reply to your stories, and comment on your posts. When you have regular discussions about the industry niche of your choice with others, it helps to establish trust and credibility.
Then, if someone wants to approach you to handle their Instagram account for their tech business, they may choose you because they know that:
You've done a good job of establishing yourself on Instagram. Hence, you have the know-how to reach a wider audience and grow a community.
You post regularly about technology and have informed discussions with your followers. Hence, you have the prior knowledge and skillset to correctly relate to the target audience.
Step 3: Compose a Business Plan
Now's the time to think about the structure of your business and how you want to implement it to exist within the marketplace.
Again, make sure to spend a lot of time on this and don't rush through it. The foundations of your business are crucial and will determine what kind of future it will have.
Here are the aspects you need to address:
1. Your Business Structure
First of all, you have to decide what type of business you want your social media marketing agency to be.
Should it be:
A sole proprietorship
An LLC
A partnership
If you're alone when you first start out, then a sole proprietorship is definitely the way to go.
If you want to start the agency with a friend or a partner, then a partnership would be your best bet.
If you have a team and want to scale your business up quickly, then you should go for an LLC.
Please note that all of these different business structures have different mechanics and things to be aware of. All of them function differently and come with their own sets of pros and cons.
Hence, take the time to get an inventory of what type of resources you have and what type of business structure would be best for your team. If you make the wrong decision, it can cost you the future of your agency.
2. Come up With a Title and an Identity
Before you actually start your business, of course, you want to define an identity for it.
This would include not only coming up with a name for your business but also the entire visual identity as well. When it comes to the visual identity, this would include the color palette, typography, and tonality that you will use.
It's important that these things be clearly defined so that your agency has a consistent and clean look. You should create guidelines and templates for it so that everyone on your team is on the same page.
For your title, it's important that you come up with something that is easy to remember and is not too similar to any of your competitors.
It's also a good idea to check for domain names when you are trying to decide what the name of your agency will be. This is because you don't want to name your agency only to find that the domain name for it is unavailable.
You definitely don't want to go for a domain name that is not a .com domain. This is because .com is by far the most common and if you go for something else (e.g., .net), then people can easily confuse it.
They might go to the .com domain rather than the .net domain that you have for your agency.
Hence, always opt for a name that has a .com domain name available.
3. Address All Legal Aspects of Your Agency
As you probably already know, setting up a business of any kind involves a lot of paperwork with tons of registrations, taxes, and complications.
The laws and requirements can differ from country to country and even state to state. Hence, make sure that you take the time to identify all the legal requirements you need to fulfill in order to get your social media marketing agency set up.
It's also a good idea to open a separate bank account for your social media agency.
You don't want to conduct dealings from your personal account as that can get extremely messy.
A separate bank account will:
Keep an orderly track of your business finances so that you have little to no trouble when you have to file taxes.
Potentially increase your purchasing power as business accounts typically have higher credit limits.
Make your agency look more professional when clients pay you through it.
It can also be a good idea to register your digital marketing business because it can come with tons of benefits that you'd be thankful for.
Some of these benefits include:
It's much easier for registered businesses to abide by government regulations and any corporate laws that may be in place.
A registered business stands to benefit from government tax breaks and subsidies.
It separates your personal assets from your business assets. Hence, if your agency goes bankrupt in the future, your personal assets will be protected.
This isn't always needed but it's typically a good idea. We highly recommend that you work with a legal expert to identify what approach would be best for your social media agency.
Again, we can't give you a clear-cut approach regarding legal aspects since they can differ quite a bit depending on where you reside and choose to open your agency.
Step 4: Identify the Tools and Resources You Need
Just like every business, you need to have certain tools of the trade to ensure your business runs smoothly.
You can definitely run your social media marketing agency without many of them but they certainly make the job much more efficient and easier.
We recommend that you grab some of the essential tools when you first start out. Once you start to develop a reputation and generate sizable revenue, you can begin to invest in more tools that will help you scale up your services.
Some essential tools that you should get include
1. A Keyword Explorer
Keyword explorer tools are quite essential to anybody who wants to promote a brand or service within a digital space.
As you may know, search engine optimization (SEO) is one of the primary ways through which you can increase the discoverability of a brand. Hence, in order to do that for clients, you will need a keyword explorer tool.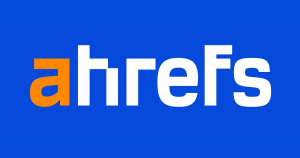 Keyword explorer tools work by getting a keyword as an input and then they analyze that keyword to provide analytics and new ideas.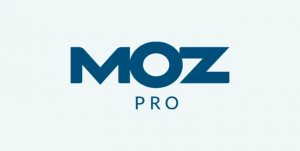 Not only will you receive tons of different ideas for keywords to include within your content but you'll also be able to check which keywords could be most effective.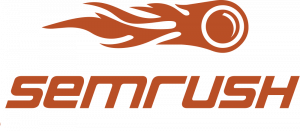 It's an essential tool that guides the content you create for your clients and ensures that it is discoverable by search engines.
Some great keyword explorers include:
2. Social Media Management Tools
Social media management tools are pretty much the name of the game when it comes to a social media marketing agency. As you can probably tell, these tools have a ton of different features that can help you efficiently run social media accounts.
One essential feature that you will need is scheduling for social media posts. A scheduling tool is essential if you want to run effective social media campaigns that run on a planned schedule.

You would create the post, upload it and then use the tool to schedule when it will actually be published. This ensures that you don't have to actually post it manually at the time when it was scheduled to be posted.
Furthermore, these tools also give you access to many different types of helpful insights and analytics. These analytics can be crucial to determine what type of progress and growth has been achieved within a certain time period.

If you feel that the expected progress has not been made, you can easily make adjustments to your campaigns to correct the course.
Not only that but these analytics also allow you to set business goals with your clients. It gives them a measurable metric on which to judge the success of your services.

Hence, if you over-deliver or under-deliver, you can charge them accordingly. 
Get all the insights on marketing and marketing strategies.
Some great social media management tools include:
Sprout Social
Hootsuite
Buffer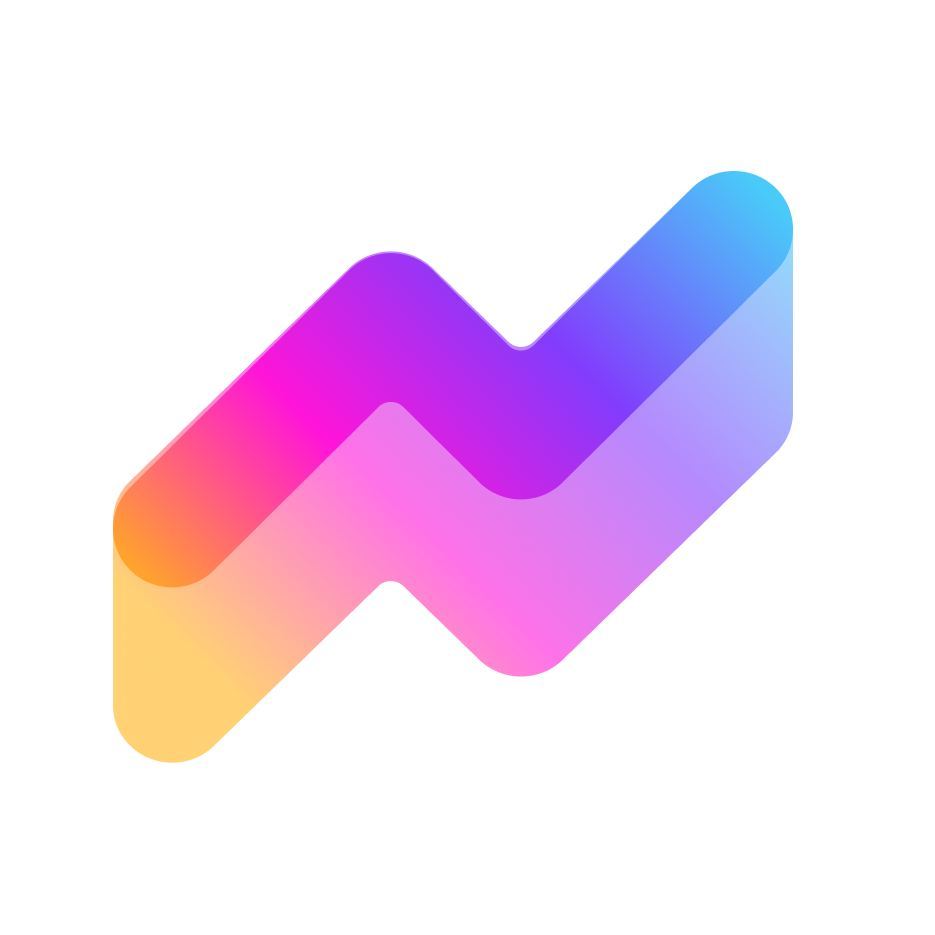 With social media, you may also need a link shortener since links can get extremely long and messy within social media posts. You can easily use Pixelfy to generate shortened links to use within the posts you make.
3. Graphic Design Tools
As a social media marketing agency, you'll be expected to create content for clients. To create engaging and visually appealing posts, you'll need to have the correct graphic design tools.
Not only that but you'll also need a team that is well-versed in said tools.
The classic option that most social media marketing agencies go for is the Adobe Suite, of course. It has pretty much everything an agency would need but you also need the expertise if you want to use it to its fullest potential.
If you have a team that is not acquainted with the Adobe Suite, then there are some other options available that are much easier to use.
The great thing about these tools is that even if you've never used them before, they don't have as big of a learning curve. Hence, they can enable you to create stunning visuals for social media almost right off the bat.
Examples of such graphic design tools include:
Step 5: Determine Your Pricing Model(s)
As you can probably tell, it's not cheap to run a social media marketing agency. You'll have to cover several costs such as:
Subscriptions for tools
Setup costs
Taxes
Business overheads
Salaries
Additionally, other unforeseen costs may arise as well as you run your business.
All of these costs suggest that you need to price your services accordingly but at the start, you may not have the liberty to do that. Remember that you won't have as much of a reputation when you first start out. Hence, you must price your services accordingly.
When you're new to the market, it can be a good idea to take on free demonstration projects.
These would be projects for clients where you provide them with a goal and showcase your expertise to demonstrate you can achieve that goal. Since the client has nothing to lose, they'll most likely take you up on your offer.
If you can successfully demonstrate your expertise, the client may take on further projects with you, and then you can charge them for it.
Once you have several clients and successful projects under your belt, you can start to secure clients without having to provide free demonstration projects. This is because, at that point, your reputation will speak for itself. 
Check out how much social media marketing costs HERE.
Not only do you need to determine how much to charge your clients but you also need to figure out how.
What we mean by this is what will determine how much a client gets charged? How regularly will they pay? Will it be a one-time payment? Is it a fixed payment?
These are all questions you must address.
Some common routes that most new social media marketing agencies take with their own business are
One-Off Projects
These types of projects are what you'll most likely work with when you first start as a social media marketing agency.
As the name suggests, they are single projects that typically have a certain set of goals in mind for your client. Examples of these goals could be to increase conversion rates, reach a certain number of followers, etc.
The clients would have to pay you upfront and you would provide them with a timeframe within which you'll be able to achieve the specified set of goals.
This can be tricky as many clients are hesitant to provide new agencies with large, upfront payments. To solve this issue, you can ask for half the payment upfront and then ask for the rest once the project is done.
Hourly Rates
A more accurate and reliable way to price clients is to use hourly pricing.
Hourly pricing is great because you are paid according to the level of effort that you put in.
If a job requires a lot of effort from you, you may be disappointed if you find that you charged the client too less compared to the effort that was needed. This is a major disadvantage that fixed prices can have.
Instead, if you have hourly pricing, you can keep a record of the time you put in and you'll be paid accordingly.
For this approach, however, you may need to invest in a decent time tracker tool.
One example of a time tracker tool that's available online is Time Doctor. It allows you to accurately track the time during which you worked on a project. Not only that but it can also generate detailed reports that you can present to your clients.
Many clients may be hesitant to pay you if they don't have accurate reports of the time you spent on the project. Hence, make sure to invest in a tool that has the ability to generate such reports.
Wrapping Things Up…
It may seem intimidating to start a social media marketing agency but the key lies in research, consistency, and taking things slow.
Manage your expectations and don't expect to be rolling in revenue within a few months. Establishing trust and credibility as a business is something that takes a while. Just make sure you stick with it and follow the best practices.
If you have any confusion or questions, please reach out to us in the comments section below. Check out our blog for more content like this.