What is the Average Open Rate for Email Marketing? – All You Need to Know with FAQs, Tips, Tricks, & More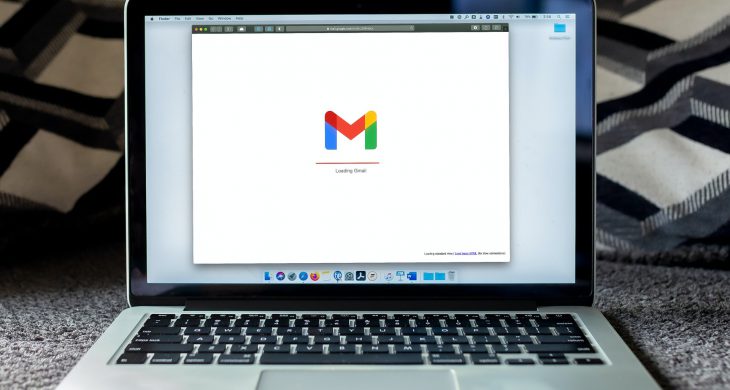 When you plan marketing campaigns, it's a good idea to have some goals in mind.
These can include the number of conversions you make and the total revenue you generate.
If your marketing campaign includes email marketing, then you may want to have an idea of the open rate to expect.
Quick Summary
---
In this post, we'll shed light on email marketing and also discuss what role open rates play in it.
The open rate is one of many key performance indicators when it comes to email marketing campaigns. We'll discuss how you can measure them and what you should expect with respect to the scale of your campaign.
So without further ado, let's get started.
What is Email Marketing?
Email marketing is one of the most prevalent types of digital marketing. It can also be classified as a form of direct marketing. 
Email marketing uses, as you may have guessed, email to deliver your message to potential new customers as well as existing ones. You can use the distribution channel of email to communicate the value of your product or service.
The best part about email marketing is that the strategy and automation can be the same, but you can have different campaigns for different goals.
For example, you can have one email marketing campaign to promote a new product.
Another campaign could be an outreach campaign for reaching out to new customers and trying to find an untapped audience.
At the same time, you could have another one for informing loyal customers about any limited-time offers you may have.
Roughly the same approach can be applied to these campaigns, but they can be used for entirely different objectives. We say "roughly the same" because some core aspects will definitely be different. 
These could be the audiences you're trying to reach, the goal you're trying to achieve, and what numbers you're trying to hit.
Some goals that email marketing can help you achieve include:
Lead generation
Brand awareness
Customer engagement
New product promotion
Relationship building
And much more.
What is Email Open Rate?
The way to calculate the email open rate is to divide the number of unique opens by the number of delivered emails. Then, that is multiplied by 100.
For example, if you send 100 emails to potential customers and 50 of them don't reach their inbox.
Then, that means that 50 emails bounced, and 50 emails were delivered.
Of those delivered emails, if 25 of them were opened, then you would have 25 opened emails out of 50 delivered ones.
Your email open rate would be (25/50)*100 = 50 %
Your email open rate can give you a strong indication of whether or not your marketing efforts are achieving their goals or not. 
If you have a high email open rate, then that means you have strong subject lines. Such a subject line would compel the potential customer to open your email.
If you have a low email open rate, then that means not a lot of people opened your email. There can be a number of reasons for this. You may need to refine your subject line, or you might even have to reconsider the demographic you send emails to.
What is the Average Email Open Rate?
In the above example, the answer to the email open rate was 50%. The truth is that in real-world examples, the email open rate for most major brands and companies is much lower.
Quick fact: According to a study, the average email open rate for email marketing campaigns across most popular industries is around 20%.
Please note that this number can vary to a certain amount based on your specific region and industry. It's a good idea to do some research and understand what email open rates for your specific industry are like.
You should also take into account the size and scale of your business. If you don't meet the averages of the competitors in your industry, you may need to change your strategy.
There are a number of factors you can change within your email campaigns to amend low email open rates, such as
The subject line: It may be the case that your subject line is not catchy or descriptive enough. Rewrite it so that you entice potential customers to open your email.
The audience: It's highly possible that you may be marketing your product or service to a demographic that may not be interested in it. Assess your target audience and segment it properly. You may find a rise in your email open rate.
The frequency: Sometimes, if you change the frequency at which emails are sent out for your email marketing campaign, it can affect your email open rate. You don't want to spam potential customers with your email.
Is Email Open Rate Really That Important?
The email open rate can be a fairly accurate indicator of whether or not your email marketing campaign is headed towards success or not.
If you have a high email open rate, that means that a high number of email recipients are engaging with your email and consuming relevant content to your brand.
This will help you gather new customers and also help get sales from existing ones. It would solidify your brand as one that benefits significantly from email marketing campaigns. You can then use these results to invest more time, effort, and money into future campaigns.
In other words, a high email open rate can help you determine that email marketing campaigns work for your brand. You can then reliably invest more resources into future email marketing campaigns.
Lower email open rates aren't good for your business, but they can help you identify a crucial problem that could help you with marketing. This could be a technical issue or a content issue, such as the subject line not being catchy enough.
In this case, it allows the business owner to ponder over their marketing strategy to try and identify the root cause of the problem.
This is because if you don't identify the problem soon, your email marketing campaign will most likely fail to achieve its objectives.
In many cases, if it's a content issue that gets resolved, that ultimately helps out the business with other digital marketing campaigns as well.
That's because if you have the same marketing team running different types of digital campaigns, chances are they use the same flavor of content in all of them.
If you manage to identify a core problem in the content, this can help you juice up all digital marketing campaigns that may be a part of your brand.
What are Some Other Metrics to Measure the Success of an Email Marketing Campaign?
While the average open rate of your campaign is definitely a crucial metric to note, it's not the only one you should take into account.
While the average open rate tells you how many people open your email, they tell you nothing about how many people clicked on your Call-to-Action (CTA) button.
The average open rate tells you nothing about how many customers actually performed the action you wanted them to.
To truly analyze the success of your email marketing efforts, you have to look at many other factors in detail. These include:
The click-through rate (CTR): This tells you that out of all the emails that were successfully delivered, how many of them got a click?
The click-to-open rate (CTOR): This is about the same as the click-through rate. The only difference is that it's out of all the opened emails rather than all the delivered emails.
Bounce rate: The bounce rate tells you many of the emails you sent did not reach their appropriate recipients. Bounce rates are important because they can help you trim out your email list for future campaigns. You can identify old addresses and remove them.
Unsubscribe rate: As you may have gathered from the name, the unsubscribe rate tells you how many people chose to opt out of your brand's newsletter. This rate is out of the people who successfully received your email.
The bottom line is that while the email open rate is definitely important, it doesn't give you the whole picture.
For that, you will need to study a wide variety of metrics to identify what you did right and what you did wrong. We highly recommend that you go back and analyze the results of previous email marketing campaigns.
It will help you build much better ones in the future.
The Benefits of Email Marketing
Email marketing metrics and benchmarks are one thing but before you even think about them, you have to figure out if email marketing is right for you.
Depending on the type of business or brand you have and the product or service you want to promote, email marketing may or may not be appropriate.
Thankfully, email marketing has become a popular enough marketing tool that is used in most common businesses out there. Emails are great because they force potential consumers to take some type of action.
These could be to archive, delete or read your email. If you write an enticing enough subject line, you may just get them to open and read it. Then, if your email is well-written enough with engaging content, you may just secure a customer.
In addition to being appropriate for many retail businesses and brands out there, email marketing is also quite cost-efficient.
As mentioned briefly earlier, email marketing can be used to achieve a number of different goals. You can use it to strengthen relationships with repeat customers, drive traffic to your social media page or blog, convert new customers, and much more.
You could even have sub-campaigns. Just imagine sub-campaigns that have segmented demographics, each with content specifically catered to them. You would see a much higher ROI if you segmented your campaigns like this.
You can even run marketing campaigns as A/B tests if you want to test out different methods to write content or anything else.
This would include you using two different versions for the same email campaign and then judging which version performed better.
You would then use the one that performed better for your actual email marketing campaign.
There are also a ton of email marketing software that can help you automate most if not all of your campaigns. That way, you won't have to keep track of anything as long as you configure everything properly.
How to Build an Email Marketing List?
At this point, you may wonder about how you're actually supposed to create an email marketing list for your campaign(s).
How would you know who your potential target audience is? And even if you find out, how will you get their emails?
The truth is that in order to build an organic and actually useful mailing list, you first have to identify your audience.
What type of people would be interested in your product or service?
Do they regularly visit your website or your social media page(s)?
If an email that advertises your brand was sent to them, would that particular demographic be likely to open it?
The best way to see an ROI (return on investment) is to first build and then maintain an email subscriber list. This would be a list of potential customers who would be interested in your products as well as your content.
There are a number of ways to round up the emails of individuals that might be interested in what you have to offer.
Some great ways to find emails are:
Create a newsletter sign-up on your website: If an individual visits your website for the first time, it's a good idea to have a sign-up form for them. It's something that'll let them know any time you have limited offers or something similar.
Use a sign-up sheet: If you have a brick-and-mortar store and/or if you do pop-ups at events and seminars, make sure to have a sign-up sheet on you. Invite people to sign up and learn more about your brand.
Utilize social media: If you don't have an expanded email list but have a respectable following on social media platforms, make use of that resource. Provide sign-up forms on your social media pages for your followers.
In addition to building an email list, you also have to make efforts to maintain and expand in the future as you scale up your business.
Some methods to add more subscribers to your email newsletter include:
Host a giveaway or a discount: One great way to add more subscribers to your email list is to host a giveaway. You could offer discounts or one of your products for free. The prize could be for a new subscriber or for anybody who makes their first purchase, etc.
Compose shareable emails: What content you write and compose within your emails is quite important. It's important to make compelling and shareable content that people would want to share with their peers.
Have a referral program: If you have a large enough business, you can have a referral program. This would include incentives for customers who bring new customers to your business.
How to Improve the Click-Through Rate (CTR)?
After a potential customer opens the email you send to them; the next objective is to perform a certain action.
In most cases, this is to click on a link or a Call-to-Action (CTA) button that will most likely take them to your brand's landing page. The landing page could lead them to perform many different actions, such as purchasing something or browsing through your featured items.
As you can probably imagine, whether or not a person clicks on your link will depend on a number of factors.
First of all, your content needs to be snappy and engaging. People won't linger on an email from a brand for too long unless they immediately understand what the email is about.
Hence, get to the point as soon as you can in your email. Tell them what it's about and what value the customer can gain if they perform the action you want them to.
Since the content in your email has to be short and snappy, it's a good idea to cover up links with CTA buttons. This would just be a button that says "Go to [Your brand's name]'s page" or something similar.
If you can't add a CTA button, you should at least shorten your URL, so it looks neat and does not mess up the flow of your email.
To shorten your link through Pixelfy, go to the website and register yourself. Once that's done, you can log in.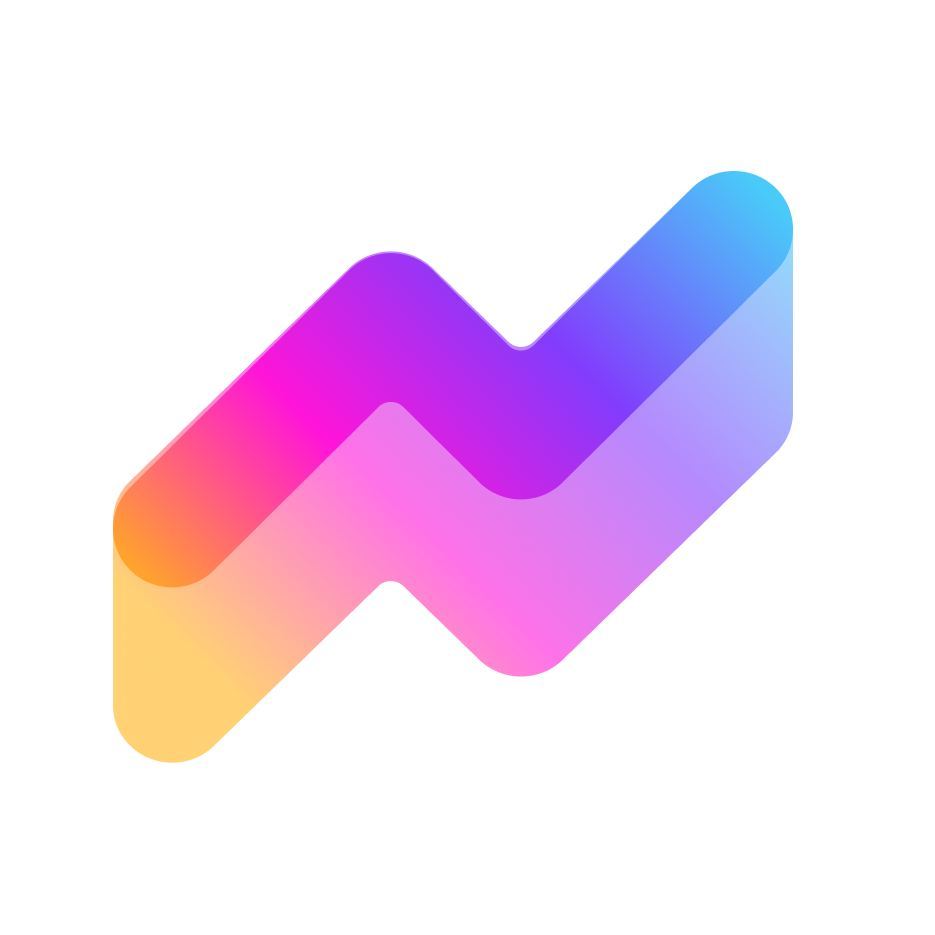 Step 1: After you log in, you will see the main dashboard. From here, you can view the analytics of the links you shortened and shared in the past.
You also have access to the URL shortener at the top that you can use to shorten the URL of your landing or gallery page.
Step 2: To shorten the URL, simply copy and paste it into the URL shortener box at the top of the dashboard page, as shown below.

After you copy it, you will automatically be taken to the next page. If you don't get taken to the next page, click on "Shorten".
Step 3: You will get the shortened URL on the next page. You can copy and use it in your emails in whatever way you want.
Is It Possible to Buy an Email List?
While it is definitely possible to buy an email list online, that is definitely not a good idea. It would essentially be a waste of money.
If you buy an email list from somebody, the most obvious thing to worry about will be that the list won't be tailored to your suited demographic. Who knows what type of people will be on that list? In most cases, they won't be interested in whatever your brand has to offer.
Second of all, when you start to send emails to people whose addresses you bought, they will most likely be classified as spam. The chances are that most people won't even see your email.
Even if they do, they most likely won't be interested, and you'll see high unsubscribe rates.
Not to mention that it's unethical. An email list should be built with consent. The methods we described above to build an email list all needed the customer to give you their email address themselves.
It's definitely not ethical to send people who did not sign up for your emails offers for your brand. In most cases, this will hurt you more than it will benefit you. People who receive emails like that will forever have a bad image for your brand from that point on.
More Email Marketing Tips
We've already talked about how you have to identify your audience first before you actually come up with an email marketing strategy.
Similarly, there are many other actions you can take to ensure you compose a marketing campaign that successfully achieves its goals.
In this section, we'll go over some generic email marketing tips that you can apply to your campaigns.
Be Aware of Your Segments and Groups
Segmentation can be a great way to increase CTR and average open rates among your target audience.
The key is to identify smaller groups and demographics within your larger audience.
Once that's done, you can compose more personalized emails for each individual segment. Always remember that the more specific and personalized an email is, the more likely it is that the customer will perform the action you want them to.
Sometimes, you'll have offers that you want to send to the entirety of your list. Other times, you'll have offers or featured products that might be better suited to a specific segment within your audience.
Stick to a Schedule
A great way to ensure that you stay on track is to have a schedule or content calendar that you can stick to.
This could be a calendar for how often you send out emails as part of your campaigns.
The schedule you make can depend on a number of different factors, such as
The scale of your brand
The size of your audience
How many segments do you have within your audience?
How many different emails do you intend to send as part of your campaign?
The industry you're in
The type of content you intend to have within your email(s)
And much more.
Test Your Emails
A/B testing is something that we recommend you should always do before you actually initiate any email marketing campaign.
The full method to set up A/B testing for emails is beyond the scope of this post, but it basically involves testing out two versions of your email.
You can tinker with the content, the subject line as well as the times during which you send out the email. After that, you can check which version brings you better results.
Once you've identified the better way to do things, you can set up your email marketing campaign that way.
Wrapping Things Up…
We hope you have a better understanding of how email marketing works and how it can be beneficial for your business.
Take some time to assess whether such a campaign would be right for you. It could do wonders for your brand.
If you have any further questions, please feel free to leave a comment below. You can look at our blog to have more insights on marketing.