What is the Best Marketing Strategy for a Small Business? – Full Analysis with Examples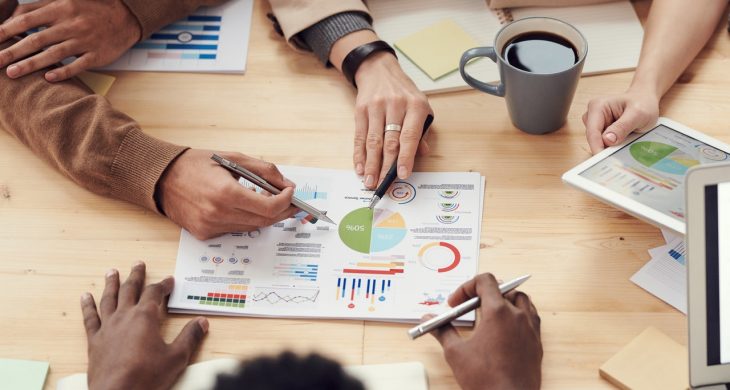 When you first start a small business, things can seem quite overwhelming as there are so many factors you must take into account.
With all the already established competitors in the market, it can seem impossible to find a place for your small business among them.
However, with the right marketing approach, you can carve out a place for yourself within your target niche.
Quick Summary
---
In this post, we will discuss what the best marketing strategies are for a small business that is just starting out.
We'll also discuss some tips that could help you market your brand in a much more efficient way.
So without further ado, let's get started.
What is the Best Marketing Strategy for a Small Business?
In this section, we will discuss the best marketing strategies that you can explore and implement to promote your product or service.
Remember that not all of the strategies listed below will likely be best for your small business. It will depend on several factors such as which marketing strategies your competitors use, who your target audience is, and more. 
The key is to perform competitor and audience research in order to understand audience behaviors and what you're up against. Once you do that, you'll have a better idea of which marketing strategies provided below will work better for your business.
These marketing strategies are:
Collaborations
Many new small business owners see their competitors as only that, competitors. However, many of them fail to understand that many of their competitors can actually be very powerful allies that can help their brand grow.
If you are a new business that is freshly marketing its product or service to a certain niche, you will most likely have a fair amount of competition. 
This competition will come from brands that are already established within that niche and have been promoting their brand for a long time. As a new small business owner, you can reach out to some of the brands that you think would be willing to collaborate with you.
Remember to always choose a competitor that will most likely have the same target audience as you. Obviously, in order to find the best candidate for that, you'll have to perform extensive audience research as well as competitor analysis.
This is something you will have already done when you create a marketing plan for your brand. We highly recommend that you create a fully fleshed-out marketing plan before you actually execute any marketing strategies.
To find out how to create an effective marketing plan, you can check out our post.
When you collaborate with an established brand within your niche, it can be extremely beneficial for your small business. Since you'll have an overlapping target audience, it gives you the chance to introduce your brand to your collaborator's target audience.
Since the target audience overlaps, there's a high chance that the consumers that see your collaborative content will be intrigued by what you have to offer.
It can also be a good idea to collaborate with a brand that sells a product that is complementary to whatever product you want to sell. A simple example of this would be a company that sells shampoo and a company that sells conditioner.
As a result, you may find some customers for your brand that could even remain loyal to you as long as you keep them satisfied.
Content Marketing
This is one of the fairly obvious strategies that most small businesses dabble in when they first start out.
However, one issue that we've seen with many small businesses is that they focus on content marketing only when they first start out. After a while, all focus on content marketing tends to wither and there comes a point when the business is not creating any content anymore.
This essentially defeats the entire purpose of content marketing because in order for it to be successful, you have to be consistent. Content marketing is a type of marketing strategy that does not show immediate results.
Instead, you have to keep working on it for months before you can enjoy the fruits of your labor.
One thing is for sure though: When you provide genuine content to your potential customers that truly helps them out, it will help them recognize your brand.
You can create all types of content such as tutorial posts for your product(s), the different unique features of the service(s) you offer, or just helpful content related to your niche.
For example, if your brand has a product that is a video editing software, you could have tutorial posts for different video editing techniques. In these posts, you could explain how those techniques can be efficiently implemented through your particular video editing software.
As mentioned earlier, the content doesn't even have to be specific about your product. Running with this example, since it's a video editing software, you could also have posts about the latest video editing trends and why they are used, etc.
As long as the content is related to your market niche and is helpful to consumers, it stands the chance to be effective at promoting your brand.
When you perform content marketing in a smart way, you can also clear any concerns that members of the target market may have about your product or service.
There's a high chance that when you start to promote your product or service, many people may consider buying it. However, they might be on the fence about it because they're not sure about some features or functionality of it. Plus, they can't find any information related to it either. 
What you can do is post content that clears up these common concerns so that the consumers know what features they will get. In this way, you can utilize content marketing to secure new customers and increase conversion rates.
Not only that but after people buy your product or service, you can continue to post such content in order to answer any concerns they may have.
Let's suppose that you're getting a lot of questions about how to use a specific feature of your product. People don't quite understand how to get it to work since it may not be so clear.
In this case, you can make a tutorial post that explains clearly how to use that specific feature. When you address customer concerns in this way, they will feel heard. As a result of this, they will remain loyal to your brand for years to come.
People love brands that listen to their customers and provide solutions to any issues they may face when it comes to their product or service.
If you continue to create great content on a consistent basis, there's a high chance for it to get featured or have backlinks made for it. This can help you increase your brand website's authority (assuming that you post the content on your brand website).
An increase in your brand website's authority means that it will be displayed much higher on search engine results pages when people search for relevant terms. As you can probably guess, this can be great for your business since it will increase its discoverability.
Many people will discover your brand through search engine results and many of them will also go on to become loyal customers.
When you have a social media page that is consistently posting about your brand, it can be a great way to communicate with your audience. Not only can you share regular updates about your products, but you can also interact with your audience to build a loyal community.
As a new small business, audience research and competitive analysis are key when it comes to choosing the appropriate social media platform. Remember that not all social media platforms will be appropriate for your brand.
For example, if you have a product that is marketed toward teenagers, you'll have a much better chance of engagement on platforms such as Snapchat, Instagram, and Tiktok.
That's because these are the platforms that are most frequented by teenagers. You wouldn't really find a lot of success if you chose to market your product on a platform such as LinkedIn.
On the other hand, if you're a B2B company that wants to market to other companies within its niche, then a platform like LinkedIn would be more than appropriate.
As you can see, it's very important that you perform extensive audience and competitor research before you choose a social media platform for your brand.
We already discussed how you can study audience behaviors to find the perfect social media platform for your brand. You can also look towards your competitors to get an inkling of what the best social media platforms are for your particular niche.
Obviously, if your competitors are thriving on a certain social media platform, that must mean that that's a platform that your target audience frequents. However, that's not all you must take into account since it can be difficult to stand on a platform like that.
If you already have many competitors on a certain social media platform, it can be very difficult for your new small business to make a name for itself. In this case, you can do something else:
Study your audience as well as your competitors. There's a chance that you may find a social media platform that your target audience frequents but not a lot of your competitors have a presence on.
This can be the perfect social media platform for your new small business as you can secure a significant share of the target market.
As a new small business, you most likely will not have a lot of marketing budget to work with. Not only that but your marketing team will most likely be quite small as well. Keeping this in mind, we recommend that you start with only 1 or 2 social media platforms.
You can go ahead and create pages on different platforms. However, your focus should only be limited to 1 or 2 of them. Use those couple of platforms to build a community around your brand.
Then, once you have more resources in the future and a larger budget, you can widen your social media marketing efforts to other platforms.
When it comes to social media marketing, it's also a good idea to study your competitors and what techniques they use to secure customers.
Do they perform regular giveaways?
How often do they conduct live streams?
Do they perform customer service through their social media pages?
Do they link their brand website or online store within their social media posts?
Do they have an online store set up right there on that social media platform? Or do they conduct sales on their own brand website?
These are all observations that you can make in order to get an idea of what works and what doesn't work with your target audience.
It also gives you an idea of the tools you may need to conduct efficient social media marketing.
For example, on a social media platform such as Twitter, brands are bound to 280 characters per tweet. This causes brands to think creatively as they have to keep their message concise while also getting the point across.
This can be especially tricky for some brands as they may also need to include a link to their brand website or online store. This link can oftentimes be quite long and take up a majority of the characters in the tweet.
To address this issue, many brands use link shorteners.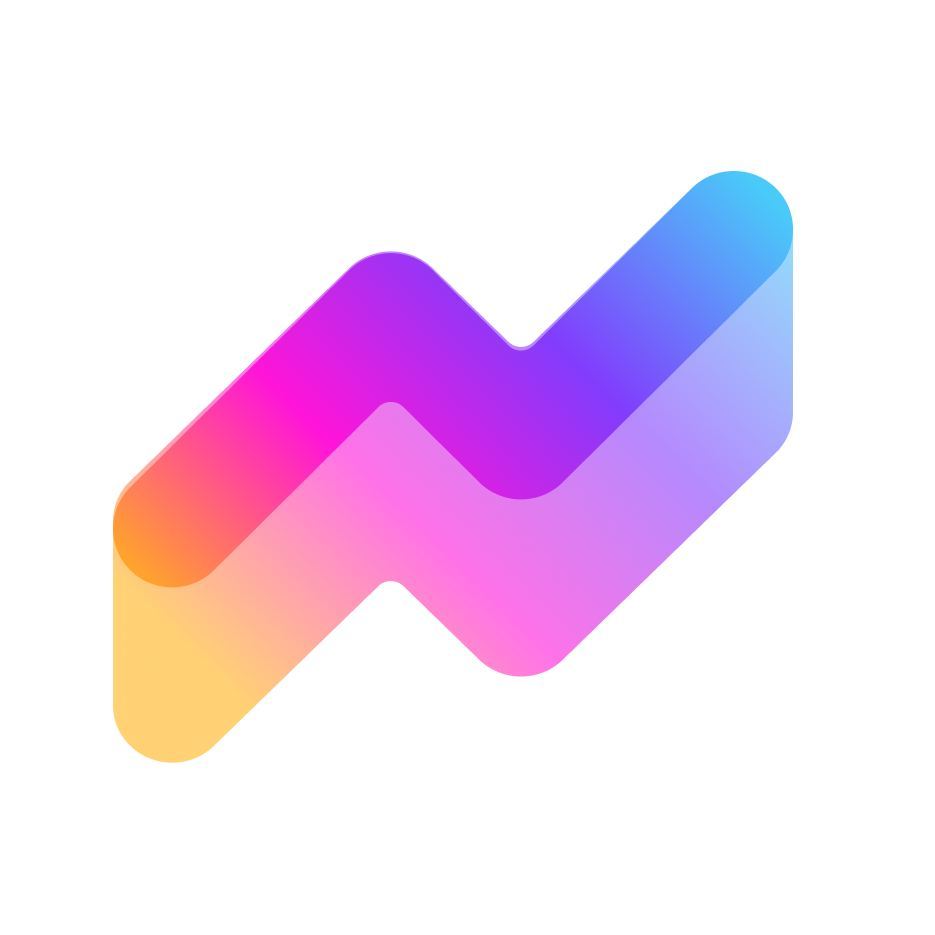 To shorten your link through Pixelfy, register an account on the website and log in.
Step 1: After you log in, you can see the dashboard page for Pixelfy.
This can be extremely important since it contains analytics and insights from any of the links that you previously shortened. You can refer back to these analytics when you want to conduct an analysis of your marketing campaigns and monitor your progress.
You also have access to the fast shortener box present at the top of the page.
Step 2: If you want to shorten a link to your brand website or online store, all you have to do is copy it and paste it into the fast shortener box as shown below.
Once you paste it into the fast shortener box, you will most likely automatically be taken to the next page.
If you are not automatically taken to the next page, then you can click on the Shorten button to manually go to the next page.
Step 3: On the next page, you can see the shortened URL for your brand website or online store.
You can copy this shortened link and use it wherever you want on social media.

Search Engine Optimization (SEO)
When you develop a blog or a website for your brand, it's important that you follow the best SEO practices that have been laid out by experts. This can help your website become more discoverable and as a result, you'll be able to secure organic traffic.
When it comes to the best SEO practices, this includes giving proper structure to your website so that search engines have an easy time indexing it. The objective is to make your website as friendly to search engine algorithms as possible.
You can look these up by doing some research and you can also check out the websites of your top competitors to get some inspiration.
It can also be a good idea to invest in a site audit tool. These tools go through your website and identify any bad practices you may have conducted when you were building your website. They also provide you with solutions on how to make your website more SEO-friendly.
Apart from the structure of your website, you must also know what keywords to include within your content. These keywords are essential since they will help your website rank higher on search engine results pages.
To identify relevant keywords that people from your target market typically search for, you can take the help of a keyword generation tool. These tools work by you giving them a single "seed keyword" and they generate relevant keywords that people are searching for.
With the help of such tools, you can find out many different keywords that you can use organically within your content. When your content contains those keywords, search engines feel that your website is most relevant when people search for those particular keywords.
Hence, your website gets favored by search engines and thus, you rank much higher on their results pages. As you can probably imagine, when you rank higher on these results pages, it can do wonders for your discoverability and reach.
You can use a tool such as Ahrefs or SEMRush to perform effective SEO on your brand website. Both of these tools have keyword generation as well as site audit features that can really help you out.
We mentioned earlier how it's a good idea to have tutorial posts and content that helps target customers out with common problems. It can be very effective if you pair that with common keywords that are regarding problems that your target customers face.
For example, let's assume that you use a keyword generation tool to search for relevant keywords related to perfumes.
You may find relevant keywords such as "what type of scent is best for a wedding?" or "what type of scent is best for a night out in the club?" or something along those lines.
You can capitalize on this by writing blog posts about what types of scents would be best for those particular occasions.
In this way, if a potential customer searches for that particular term, they will discover your brand website and your informational post. Not only will they be introduced to your brand but they will be introduced to content that gives them exactly what they were looking for.
This helps your brand's credibility and helps to build trust with target customers. As a result, there's a high chance that they may end up buying a product or service from you. They may even go on to become loyal customers of your brand.
SEO is an extremely powerful way to make your brand more discoverable but it also requires a lot of research as well as a lot of patience. Most people think they'll start to see the results of their SEO efforts immediately.
This is definitely not the case. In most cases, it will take you many months before you see any results from search engine optimization. The important thing is that you remain consistent and perform the best SEO practices on all the content that you publish.
Email Marketing
You can build your email list in a number of ways such as by conducting surveys and having sign-up forms for newsletters on your brand website.
If you market it well and give it time, you will soon have an email list of individuals that would most likely be interested in what your brand has to offer.
You can then use this email list to conduct effective email marketing campaigns for your brand. It's a good idea to segment the emails into different audience sections so that you can develop personalized emails for each segment.
Remember that the more personalized the email is, the more likely it is that the consumer will interact with it.
Hence, you can build five to six different personalized emails for each of the audience segments that you have gathered within your email list.
If you time it correctly and send those emails at the right time within their buyer journey, you can easily influence them to make a purchase from your brand.
It's a great way to increase brand recognition as you keep your brand's image fresh in their minds. Not only that but it's also a great way to increase your brand's conversion rate.
Affiliate Programs
This is something that you may not be able to do if you don't have a large budget to begin with.
However, if you do have a decent budget to get your small business off the ground, you can consider affiliate marketing programs.
Affiliate programs can be great for small businesses since you will work with affiliates to promote your product or service. Affiliates are often familiar with your niche's target market and they know all the tools of the trade to market your product or service effectively.
Furthermore, you only have to reward them when they bring you a sale or an impression. You can choose to pay out affiliates based on sales, leads, or impressions. That's entirely your choice.
As a new small business, we would definitely recommend that you pay out affiliates when they successfully perform a sale for your brand.
Examples of affiliates can be influencers, discount and coupon sites, content publishers, and more.
Tips to Develop Small Business Marketing Strategies
We've talked at length above about the different marketing strategies that you can employ as the owner of a small business.
Now, let's talk about some neat tips and tricks that can really help make your job easier and more efficient.
When you develop and execute traditional and digital marketing strategies for your small business, always remember the following tips:
Know Your Target Audience
We've already stressed a lot earlier how it's extremely important to conduct thorough audience research.
It doesn't matter how well-fleshed-out your marketing strategy is if you are using the wrong approach or making content according to the inappropriate target audience.
It's very important to be highly aware of what audience segments will be most likely to be interested in the type of product or service that you have to offer. Not only that but you must also ensure that you market your content on the channels that they are most likely to frequent.
Many business owners make the mistake of making extensive detailed marketing strategies but they focus on the wrong marketing channels. Not only does this cost you a ton of resources, time, and money but you also don't get anything out of it.
One way to develop an understanding of your target audience is to create buyer personas.
A buyer persona is a fictional representation of what the ideal buyer for your brand would be. You would detail their habits as well as other characteristics and traits. This can help you identify audience segments and group them into different categories for different campaigns.
Some characteristics you can add to your buyer personas include but are not limited to:
Age
Gender
Marital status
Job
Income
Geographical location
Hobbies and interests
When you create different buyer personas for different audience segments, it can help you identify audience behaviors as well as interests. As a result, you can create brand content that can really resonate with them and that they can relate to.
Obviously, if you create content that resonates with those audience segments, it'll be much more likely that they'll interact with it when they see it. Because of this, you will start to see more engagement and eventually, you'll see an increase in your conversions.
Identify Your Unique Selling Point (USP)
As a new small business that is entering into a particular niche, it's very important for you to stand out from your competitors. After all, if there's no difference between you and your competitors, why would anyone buy from you rather than an already established brand?
That's another reason why competitor analysis is so important for your marketing strategy. It can help you identify the strengths of your competitors as well as the flaws that you can exploit.
When you study competitors and the conversations that consumers have around their products, it can help you identify certain pain points that are not being addressed. You can then adjust your product or service to cater to those specific pain points.
Within your marketing strategy, you can focus on highlighting how your product or service can cater to the specific unmet needs of your target audience. These would be needs that are not currently being met by any of the established competitors in the market.
It's very important that you communicate this effectively through your content marketing so that you can establish a unique position for your brand within your niche.
If you can convey what you can do better than your competitors, it can really give your small business a competitive edge.
Focus on Short-Term Goals at First
As a small business, you will most likely not have a large budget to work with. Hence, you cannot afford to use too many marketing tactics that require a lot of time to reap benefits.
For example, while SEO is a great way to boost brand discoverability and increase conversions, it may not be the right fit when you first start out.
This is because it takes months for SEO practices to bear any fruit. You may not have that kind of time when you first start out.
Hence, it can be a good idea to invest first into marketing tactics that can bring in instant traffic as well as conversions for your brand.
An example of this could be Google Adwords as well as other forms of paid advertisements that you can use to run targeted ads.
You will already have information related to who the best audience segments are for your brand. You can use paid advertisements to target those audience segments and display ads to them.
Since you've done your research, you'll see a high percentage of conversions when it comes to targeted ads that are targeted toward researched audience segments.
This is because you can create highly personalized content that really resonates with particular audience segments. When that highly personalized content is displayed to them, there's a high chance that they will interact with it and become acquainted with your brand.
Don't Sleep on Existing Customers
Many brand owners tend to slow their efforts down after they succeed in making a customer purchase something from their brand.
The truth of the matter is that after they purchase from you, you should not stop your marketing efforts towards them.
Think of new and innovative ways through which you can achieve repeat purchasing, upselling and cross-selling. Develop new and improved products and contact people that have made purchases from you in the past.
Give them limited offers or exclusive offers that only customers that have made purchases from you in the past will get. This can make them feel special and since the offers are limited, they'll feel pressured to buy it from you right then and there.
Even if your product is something that's a one-time purchase, you should still consider staying in contact with them through regular email newsletters or something similar. You can provide them with essential tips and tricks that can make the use of the product easier and more efficient.
When you provide information that can help existing customers out, it makes them feel valued. As a result, they can become advocates for your brand and recommend you to their family and peers.
This can be an extremely powerful tool for you to spread the word of your brand and find new customers through word-of-mouth.
Pay Close Attention to Analytics
When you develop a marketing strategy for your small business, it's essential that you keep some key metrics in mind.
These are called key performance indicators (KPIs) that you can monitor in order to determine whether your marketing efforts are working or not.
Of course, the KPIs that you monitor for your particular marketing strategy will depend on what goals you have set within that marketing strategy. For example, if your goal is to increase brand recognition, you can look at metrics such as impressions, reach, and clicks.
As a new small business, you will have to experiment with many different marketing tactics in order to determine what works and what doesn't. Naturally, the most appropriate marketing efforts for your brand will depend on a number of factors.
Some of these factors are your target audience, your product niche, the type of competitors you have, etc.
So, when you try out different marketing tactics, pay close attention to the analytics to check how well those tactics work. You may find that some tactics work a lot better than others. This will be apparent by the rise or decline of the particular metrics that you defined.
In this way, you can identify which marketing tactics are most appropriate and which ones are just not worth it.
With this information in mind, you can abandon marketing tactics that don't do anything for your brand. At the same time, you can double-down and provide more resources and budget to marketing tactics that do work.
Be Frugal with Marketing Tools
As we have mentioned earlier, you most likely will not have a hefty budget to work with when you first out as a small business.
That's why you have to be smart when it comes to spending money on different promotional and marketing tools that you will use within your marketing strategy.
Try to scope out as many free marketing tools as you can and use those for your marketing efforts when you first start out. You can also consider using trial versions of paid tools in order to get your brand off the ground.
Many paid tools have trial versions that allow you to use them to their fullest extent with all of their features. The only catch is that the trial period is quite limited. In many cases, you can utilize this trial period very efficiently in order to reach short-term goals for your brand.
This can help you generate revenue and of course, you can then use that revenue to buy paid subscriptions for those tools.
At the start of your journey, you should only commit to paid tools and subscriptions if you're highly confident that they will dramatically improve your brand's performance.
Wrapping Things Up…
It's definitely not easy to develop a marketing strategy for a small business. In terms of a local business, there are just so many different routes you can take that it can become overwhelming.
Our advice is to conduct as much research as you possibly can in terms of competitors as well as your target audience. When you know your target market inside out, you can make marketing choices with a lot more confidence.
That's something that many local businesses do not emphasize and as a result, they invest in marketing initiatives that do nothing for their brand. Don't be that local business. Do your research and do it extensively. 
Check out our guide to have all the information on marketing strategies.
If you have any more questions, please reach out to us in the comments section below.