How to Build an Affiliate Marketing Website? – Beginner's Guide with FAQs, Tips, Tricks, & More
If you want to be a successful affiliate marketer, you need to have a central hub from where you promote your affiliate products and/or services.
The most common and effective way to perform affiliate marketing from a single platform is through an affiliate website.
There are many facets to developing a successful affiliate marketing website that can bring in sizable traffic and revenue.
Quick Summary
---
In this post, we will discuss the step-by-step process you can take to develop an effective affiliate website for your affiliate marketing business.
We will provide directions to everything you need to get it up and running. We'll also discuss some pitfalls that new affiliate marketers run into and how you can avoid them.
So without further ado, let's get into it.
Why Should You Create an Affiliate Website?
Many people feel that it's too much effort to create an affiliate website and that the revenue generated from it is not worth it. Those people are either simply not patient enough or they are doing something terribly wrong with their affiliate website.
An affiliate website typically focuses on a single niche of products and has content that focuses on that niche entirely. In order to create an effective affiliate website, it's important to stay focused on a single niche so as not to confuse your audience.
You will have your affiliate links present on the website itself and you will employ marketing efforts to direct traffic to the website. These marketing efforts can be anything from email marketing campaigns to social media marketing campaigns. 
One great thing about an affiliate marketing website is that it allows you to utilize certain strategies that you just couldn't do if you didn't have them. 
For example, many affiliate programs do not allow you to use paid advertisements on social media to promote their affiliate links.
An effective way to get around this is to have paid advertisements promote the link to your affiliate website rather than the affiliate links themselves.
This is an efficient workaround and ensures that you are able to utilize paid ads to increase the reach of your affiliate marketing business.
Another example is that sometimes, you may want to use link shorteners within certain social media posts. The need for link shorteners typically occurs on social media platforms where there's a character limit.
It can be quite difficult to cram your brand's entire message into a post and add the link to your affiliate web site's landing page with that character limit. This is where link shorteners come in handy.
Similar to paid ads, most affiliate programs don't allow you to use link shorteners on their affiliate links.
However, as you may have guessed, the way to get around this is to use a link shortener to shorten the link to your affiliate website's landing page. Of course, you'll have the actual affiliate links present on the website itself.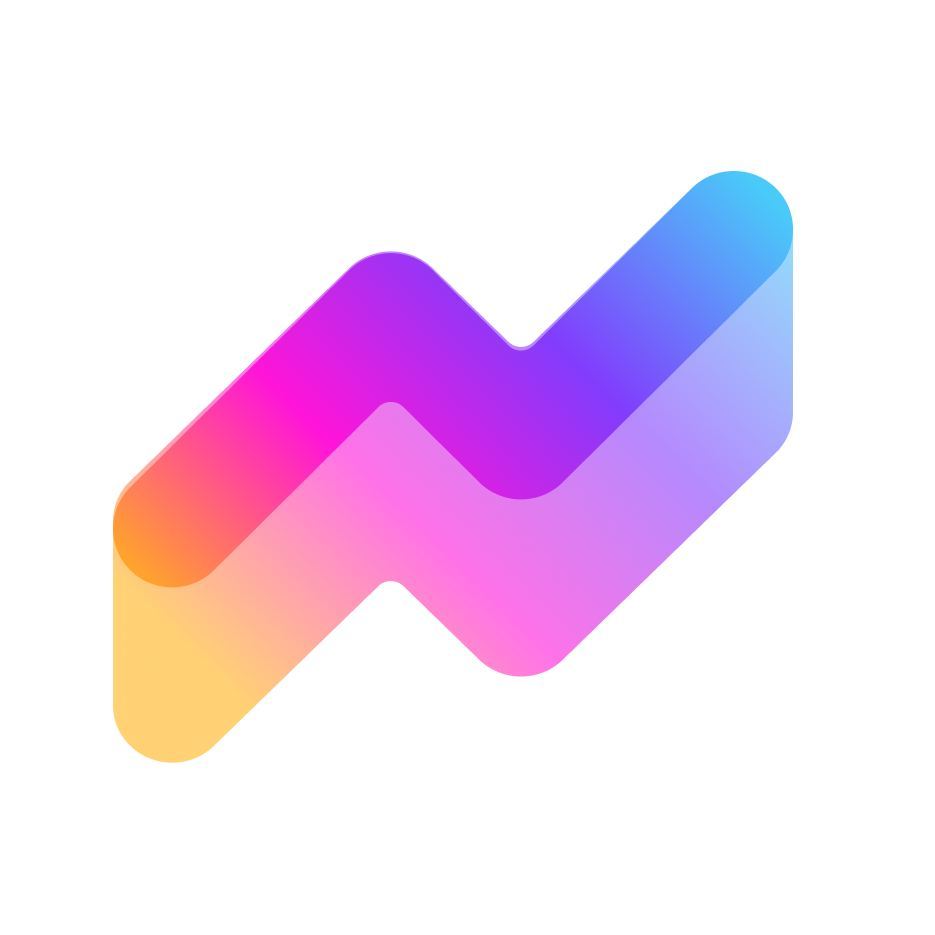 To shorten your affiliate website's link through Pixelfy, register an account on the Pixelfy website and log in.
Step 1: Once you log in, you'll be at the dashboard page from where you can check out the analytics from links you shortened in the past.
You can also observe the fast shortener box at the top of the dashboard page.
Step 2: To shorten the link to your affiliate website, simply copy it and paste it within the fast shortener box.
Once you copy it, you'll be automatically redirected to the next page. If you do not get redirected, then you can click on the Shorten button next to the fast shortener box.
This will manually take you to the next page.
Step 3: On the next page, you'll get the shortened URL to your affiliate website that you can for marketing efforts.
Simply copy it and paste it wherever you want to use it.

How to Create an Affiliate Website (Step-by-Step Guide)
In this section, we'll go over the step-by-step process involved in creating an affiliate website for your business.
Follow these steps carefully:
Step 1: Decide on a Niche
As briefly mentioned earlier, your affiliate website should focus on a single niche or sub-niche. It should not try to cover many different product or service categories as that can overwhelm and confuse readers.
Not to mention that when you have a website that posts and reviews products from many different categories, it appears to lack focus. Customers don't trust the credibility of such websites simply because they feel they are stretched too thin.
On the other hand, websites that are focused on a single niche or sub-niche seem a lot more focused and it's much easier for readers to trust their opinions. This is because they seem authoritative since they only focus on a single product or service niche.
If you'd like to write content about several different niches, make sure to create different affiliate websites for each separate niche. We recommend that you start out with just one as a beginner affiliate marketer.
Once you have established a profitable affiliate website, you can consider building another one that focuses on a completely different niche. You should treat these different websites as different affiliate marketing projects.
To decide on a niche, you can first list down your hobbies, interests and areas of expertise. Treat this as your initial rough list of niches that you could possibly pursue with your affiliate website.
From here, you need to conduct market research to determine the profitability of each niche you have written down in your list. For this, not only must you conduct product research but also competitor research.
As for product research, you must determine whether or not the products related to a certain niche on your list are profitable or not. To determine this, you can make use of keyword explorer tools available online.
Examples of such keyword explorer tools include:
And more.
Simply type in a single word related to the niche and many relevant keywords will be provided to you that have been searched for in the past by other people. Obviously, you want high numbers of people searching for the niche that you select.
This is because a high number of people searching for the product you're considering means that it's in high demand. A product (or service) that's in high demand means that you can definitely build an audience from it.
Next, you must conduct competitor research. For competitor research, the goal is to determine how many established affiliate marketers are already present within that certain niche.
Some questions to ask yourself during competitor research include:
How large is their audience and how high is their authority?
Do you stand a chance competing with them with affiliate content related to the same niche?
How long would it take for your business to become profitable under their shadow?
Can you identify any errors or shortcomings within your competitors' affiliate content? Do you think you can improve upon it?
Can you identify some unique aspects within the niche that most established competitors are missing out on? Is there a way for you to capitalize on it and create unique value for readers?
Go through all of the niches on your list and ask the same questions for all of them. Eventually, you'll find one that has high demand, doesn't have a lot of competitors, and that you can confidently write content about.
Step 2: Decide on a Domain Name
Before we go over how you can ensure that your domain name is effective, let's talk about what exactly a domain name is.
In the simplest of words, the domain name is the name of your website. Instead of users having to type in your website's IP address (which is what a browser uses to identify a website), they would type in your website's domain name.
Examples of domain names are:
Domain names can end in .com, .org. biz, .net, and many other suffixes as well. We recommend that you stick with the standard .com for your affiliate marketing website.
Since you'll have already selected a niche for your website, it shouldn't be too hard of a challenge to come up with a domain name. Just ensure that it is relevant and not too difficult to remember.
Another thing you must ensure is that the domain name you think up should not already be taken. Additionally, it's a good idea to ensure there are no other similar domain names that it could get confused with.
This maximizes the chances that all of the traffic will be directed to your website rather than others that are similar.
Once you have decided on a domain name, you must choose a domain registrar to register that domain name.
It's a good idea to choose a web hosting service that also provides you with a domain registration service.
In this way, you can get two birds with one stone and you won't have to go through the trouble of finding a domain registrar and then finding a web hosting service separately.
Some examples of web hosting services that provide domain registration as part of their package are:
HostGator
Bluehost
InMotion Hosting
Step 3: Choose Your Content Management System
Your content management system is essentially the platform that you use to actually "build" your website.
These are easy-to-use website editors that enable you to quickly and conveniently build your website without knowing how to code. In the past, you could only create websites through HTML, Javascript, and CSS. Those days are long gone.
Some examples of content management systems include:
WordPress
Wix
Squarespace
Weebly
And more.
If you're new to affiliate marketing, we recommend that you pick WordPress since it's the most prevalent and most easy to use. Not only that but it also has the largest library of plugins and third-party support out of all other CMS out there.
If you choose WordPress, it will definitely make the affiliate marketing process a whole lot easier compared to other content management services.
Step 4: Choose Your Affiliate Program(s)
Now that you've chosen the tools you will use to create your website, you need to now look at the affiliate programs you will join.
Naturally, the affiliate programs you join need to be for products or services that are related to your niche. You also need to ensure that they can be profitable for your content style and the publishing schedule you will stick to.
To go through an extensive list and find the affiliate program(s) most suitable for your affiliate marketing website, you can check out this post.
Remember that you can have multiple affiliate programs on the same website. The only thing you need to worry about is that all those affiliate marketing programs should be relevant to your website's niche or sub-niche.
Step 5: Create a Content Plan
This is the part that many newer affiliate marketers tend to mess up. It's understandable to be tempted to jump straight into content creation. However, the problem with that is that if your approach is unfocused, your content will come out unfocused as well.
If you want to become a prominent and authoritative entity within your particular niche, consistency is the key.
In order to maintain that consistency, it's important to have a content plan in place that you can refer to in order to keep things on track.
The content plan can consist of a schedule of articles and posts that you must create and publish in order to maintain your affiliate website's set schedule.
You don't have to be too regular with your posts in order to ensure traffic gets driven to your affiliate website.
Try to focus more on quality rather than quantity.
So, instead of publishing a post daily or every few days, you can stick to a weekly or bi-weekly schedule. This can be much easier to manage, especially if you are just starting out as an affiliate marketer.
Your content plan should consist of the following details regarding the posts you will make on your affiliate website:
The title
The important keywords
The meta title
The meta description
A set date and time when the post needs to be published on your affiliate marketing website
Any additional comments you may like to add
So how do you decide what the topics of your articles and posts on your affiliate website will be?
Well, you have a few options:
Ideally, your affiliate marketing website should be a combination of purely informational content and promotional content that contains your affiliate links.
The former exists to drive traffic to your affiliate marketing website and provide genuine value to your readers. The latter consists of promotional content and affiliate links to the products you want to push to your readers.
As you can probably tell, both of these types of content posts are important for the health and effectiveness of your website. The former doesn't make you money but drives traffic to your website. The latter makes you money but cannot bring traffic on its own.
When you have a combination of the two, you have the perfect recipe for an effective affiliate marketing website.
As a beginner affiliate marketer, your best bet is to have a product review website that reviews different products from a single niche or sub-niche.
The review articles can be your promotional content where you can include affiliate links. Along with the review articles, you can also have informational content related to the same niche or sub-niche. These would not have affiliate links but would provide useful information to readers.
The informational content can be extremely useful since you can use it for search engine optimization. This process would consist of including certain keywords within your content that your target audience is searching for.
Including such keywords within your content will make your affiliate website more discoverable by search engines. Thus, you will increase your reach and your website will be put in front of people that might be interested in your content.
As an affiliate marketer, you only earn a commission when somebody clicks on your affiliate link and makes a purchase within the cookie life.
The cookie life is the duration for which the cookie stays active within the user's browser and tracks their activity. The cookie life depends on the affiliate marketing program that you choose.
This can be anywhere between 24 hours to over a year.
Since your commission depends on the user clicking on your affiliate link and making a purchase, it can be tempting to falsify information regarding products.
We've seen countless examples on the internet where mediocre products are glorified by affiliate marketers simply so they could get people to click on their affiliate link.
This may seem like a worthwhile approach but in reality, all it does is tarnish your website's reputation. You may get some clicks if you use this approach but it can never work in the long term.
This is because eventually, people will realize that the reviews on your website are fabricated and disingenuous. Hence, you will fail to retain anybody that visits your website and uses an affiliate link to make a purchase.
They'll do that and realize that the product is actually mediocre once they use it. Hence, they will never trust your word again and probably never visit your website again either.
On the other hand, if you provide honest reviews where you genuinely critique mediocre products and praise worthwhile products, you'll see a gradual increase in revenue.
This is because people who discover your website will continue to visit it in the future and they might use your affiliate links for different products multiple times.
But if I'm honest about mediocre products, I won't get clicks on the affiliate links for them. What should I do?
While it's true that you might not get clicks on affiliate links for mediocre products, you must understand that they are still essential to your affiliate website's success. 
Ideally, your affiliate website should have 80% positive reviews and 20% negative reviews.
So, when you create your content plan, you should keep this in mind when selecting products to review. 80% of those should be good, reputable products that you can write a positive review about and 20% should be low-quality, mediocre, or even average products that you can review.
In this way, you'll be able to build credibility and ensure that your affiliate site drives traffic to it and consequently, to your affiliate links.
When it comes to your content plan, we highly recommend that you develop it for at least 3 – 4 months. It should outline all of the articles that you will write and publish over the course of those 3 – 4 months.
Again, you should develop this schedule in a consistent way so that your articles get posted at a regular time. For example, if you post every week, then the article should be posted on the same day at the same time every week.
It's highly recommended that you create the content and have it ready to publish for at least the next 2 – 3 months. In that way, you have it ready to be published when the time comes. 
This will ensure that you never miss a post and they get published according to the schedule that you have established.
Step 6: Write Your Content and Publish it According to Schedule
The next step is to actually write the content that you created the content plan for in step 5.
It's a good idea to write and publish the informational content first as that is what will drive traffic to the website (at least, initially). As mentioned earlier, you should try to get 2 – 3 months' worth of content done before you actually publish anything on your affiliate site.
Successful affiliate websites ensure that they have steady traffic flowing in before they make efforts to monetize.
Hence, write and publish informational content for the first few months and once traffic starts to roll in, you can begin publishing promotional content alongside it.
When it comes to affiliate content, you must ensure that it is easy to read as well as easy to scan. What this means is that a visitor should be able to glance through your post and find what they are looking for.
To do this, you must ensure that everything is clearly highlighted and has headings and subheadings.
You can make your content more scannable through the use of:
Headings and subheadings
Bolds
Italics
Underlines
Bulleted lists
Numbered lists
Tables
Graphs
Images
And much more.
When somebody visits your website for the first time, they should be able to quickly glance over your page and know what they're looking at.
Avoid big paragraphs of text at all costs.
They look extremely intimidating to people who are just looking for some quick information regarding a product on the internet. Nobody wants to read through a long paragraph to identify some small aspect of a product that they want to find out about.
If you write big, long paragraphs with no segmentation, it can turn readers away and cause them to simply move on to the next website.
Try not to use too long sentences either. Read through your content once it's written and try to identify sentences that drag on for too long. Once you identify such a sentence, try to rephrase it or break it down into smaller sentences.
Wrapping Things Up…
These are the basic steps involved when you create a website for affiliate marketing.
In the end, the best advice we can give you is to take your time with planning. Don't try to rush into execution without having everything properly planned out first.
You must ensure that there's a clear and focused approach as to how your affiliate marketing website will drive traffic and eventually convert customers.
If you have more questions, please reach out to us in the comments section below.