How to Do Affiliate Marketing With Amazon? – Detailed Guide with Pro Advice, FAQs, Tips, & More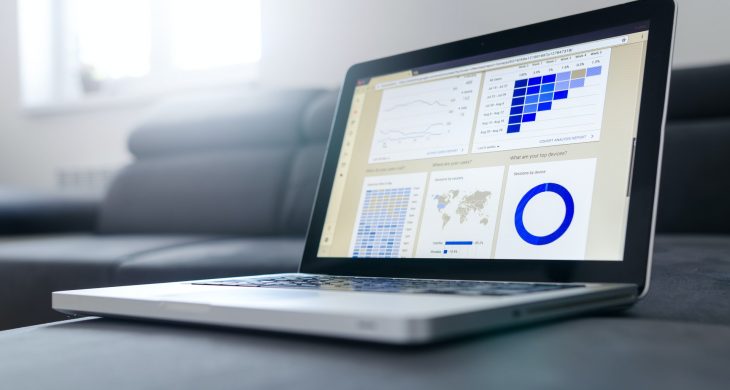 Amazon's affiliate marketing program, known as "Amazon Associates", is one of the most popular affiliate programs out there currently.
It's relatively easy to set up and it can be quite profitable as well which is why it's the affiliate program of choice for many marketers.
Quick Summary
---
In this post, we will discuss how Amazon affiliate marketing works and how you can set up your own Amazon affiliate blog.
We'll also provide some tips and tricks you can employ to make your affiliate website more profitable.
So without further ado, let's get into it.
What is the Amazon Affiliate Program?
Amazon's affiliate program is known as Amazon Associates and it's a program that bloggers and website owners can use to earn profits. It allows them to easily monetize their website or blog through the promotion of products on Amazon.
So, how does it work?
It works pretty much like most other affiliate marketing programs. The reason why it's so popular is because of the unparalleled number of niches that it has to choose from. Since Amazon sells all kinds of products, the types of niches you can explore are endless. 
To understand how the Amazon affiliate program works, let's look at how affiliate marketing, in general, works first: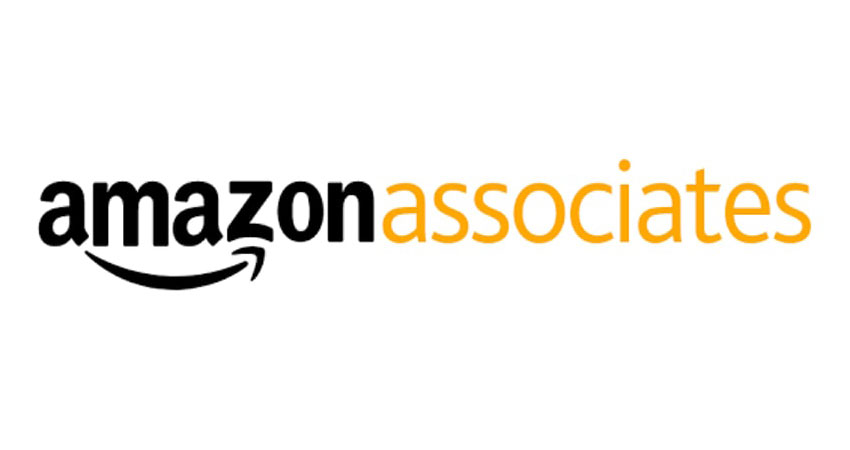 Affiliate marketing is an online marketing technique that involves online retailers providing online marketers with unique affiliate links. These affiliate links are what the marketers have to promote to the masses. 
The affiliate link typically directs audiences to the landing page of the online retailer. If a consumer clicks on the link and makes a purchase from the online retailer, the affiliate marketer receives a commission.
As an affiliate marketer, you gain revenue when people click on your affiliate link and then proceed to make a purchase through it.
Affiliate marketing can be a great option for you if you already run a niche website or a blog. For example, if you run a tech blog, you can write about the latest products in the market and add affiliate links to those products in your blog as well.
In this way, if someone reads a review of yours and likes the product you reviewed, they can click on your affiliate link and purchase the product easily. It's an easy way for them to make a purchase and it's an easy commission for you.
Affiliate marketing may not be the best option for you if you already promote products on your website that are not part of an affiliate marketing campaign. If you sell products directly to your website, then it can be confusing to add Amazon affiliate links to it.
If you have a website that directly sells products and you also want to get into Amazon affiliate marketing, we suggest you start another website or blog for the latter.
How Does Amazon Affiliate Marketing Work?
The Amazon Associates program is fairly easy to comprehend as there's really not a whole lot to it. Basically, you create a unique affiliate link, promote that link on your website, and use it to drive traffic to Amazon.
Every time a person clicks on one of your affiliate links and makes a purchase from Amazon, you receive a commission from the purchase.
Here's what the process would like for a website owner:
You register for an Amazon affiliate account and receive a unique Associate ID for your website.
Once your application to become an affiliate is approved, you can generate unique affiliate links for any product on Amazon.
Generate unique affiliate links for products that you want to advertise and/or review on your website. Pepper the Amazon affiliate links for different products in different sections of these reviews.
Work constantly to increase the traffic on your website so that more and more people click on your affiliate links. Every time someone clicks on an affiliate link on your website and makes a purchase, you will receive a commission.
How Much Can I Earn Through Amazon Affiliate Links?
Naturally, the amount of revenue you generate through the Amazon affiliate program will depend on how popular your website is and how many people click on your links.
In general, you can earn anywhere between $100 to $20,000 depending on how many referrals you generate. Remember that you receive a commission on the purchase that a person makes.
Thus, the amount of money you generate from a single purchase by a consumer will depend on the price of the product as well as the commission rate. The commission rate for you will depend on the category of the product.
For example, the commission rate for automotive parts on Amazon is 4.5%. Hence, if someone clicks on your affiliate link and purchases a car part for $100, then you would receive a commission of $13.50.
Before you decide what your affiliate blog will be about and what category you want to write about, take a look at Amazon's commission rates for different categories.
This can provide you with useful information on which niche would be perfect for you.
What Are Some Requirements and Policies I Should Know About for the Amazon Affiliate Program?
Amazon Associates can be the perfect way to monetize a blog about your hobbies and interests. If you've run a website as a passion project for many years, Amazon Associates can help you to start earning from it.
That being said, Amazon has laid out a strict set of requirements and policies that you must abide by. It's important for you to go through their policies and stick to them because if you don't, you may be penalized.
Your account could get suspended and in more severe cases, you could even be permanently banned from the program.
Most rules and policies are in place to ensure any form of unethical or immoral promotion of products does not take place.
Some of the more important policies to keep in mind include:
You must clearly disclose on your website or blog that you are a part of the Amazon Associates program. You must also clearly state that this means you stand to earn a financial commission through your product recommendations.
You must never provide false or incorrect information about products within your website's or blog's content.
Never mention specific prices of products. You can mention how it's cheaper or more expensive than its competitors, etc. Just never specifically mention the actual price.
Do not add Amazon affiliate links to offline promotional material, eBooks, emails, etc.
Do not use link shorteners on affiliate links.
These are just some of the many rules that you must be thoroughly aware of to ensure you don't get penalized, suspended, or banned.
We suggest that you go through the entire list of policies before you actually start to write content for your affiliate website.
How to Become An Amazon Affiliate (Step-by-Step Guide)
In this section, we will provide steps that you can take to set up an effective website or blog that is part of the Amazon Associates program. It doesn't necessarily have to be a website or a blog, it can also be an app or a Youtube channel as well.
Step 1: Set up a website, blog, app, or Youtube channel that you can use as part of the Amazon Affiliate Program.
It's always a good idea to populate it first before you apply for Amazon Associates.
We will use a website as our example for the rest of this section but this applies to all distribution channels you may use for the program.
Please note that in order to be accepted for the Amazon Associates program, your website should look authentic to both consumers as well as Amazon.
Many people make the mistake of creating a website solely for the purpose of Amazon affiliate marketing. Websites like these are empty because people think they will fill it up with content once they get accepted for the Amazon Affiliate Program.
Well, guess what? If your website looks empty, it most likely won't get accepted for the program.
Hence, pre-populate your website with content and develop an active user base before you actually apply to the program.
As part of the application process, you will be asked to describe the purpose and mission of your website. You must ensure that you have a firm idea of why you created the website and what its purpose is. "I made it for Amazon affiliate marketing" is not good enough.
Step 2: Once you have decent traffic start to flow into your website regularly, you can consider signing up for the Amazon Affiliate Program.
To become an Amazon affiliate and register for the program, go to the Amazon Associates homepage and click on the Signup button.
On the next page, you will be asked to log into your existing Amazon account. If you don't already have an Amazon account, you can create one.
Step 3: Enter all of the account information that you are prompted for.
This will include all basic information such as:
Step 4: Enter your website(s), blog(s), app(s) or Youtube channel(s). Please note that if you'd like to add multiple websites, you can do so.
All you have to do is enter the address of each website on a separate new line within the box.
Step 5: Enter the store ID that you prefer. Your store ID is what will be used to uniquely identify your website, blog, app, or Youtube channel.
Typically, your store ID will be the same as the name or it'll be a slight variation of it.
You must also write about what you hope to accomplish with your content and what your mission statement is. This is also the part where you can elaborate on what your niche will be and what type of products you will typically create content about.
Step 6: Next is the Traffic and Monetization section. This section will inquire about how you intend to drive traffic to your website and how many visitors you typically see every month.
If you take a look at this section, you can begin to imagine how this would be much easier to fill out if you already have an established website. This is why we always recommend new affiliate marketers to work on their website first before they apply for Amazon Associates.
Step 7: Next, you need to choose your payment method and also enter your Tax ID information.
You can skip this step for now if you wish to but you'll have to fill it out eventually whenever you'd like to receive payments through Amazon Associates.
Step 8: After you create your Amazon Associates account, you will be sent an email with a link to your Amazon Associates homepage.
Your homepage is a dashboard that gives you a full overview of your account. This includes many insights such as an earnings summary, a monthly overview, total clicks, clicks in the past month, etc.).
The dashboard is also the page that you will utilize to search for relevant products and also create affiliate links for them.
How to Create Amazon Affiliate Links (Step-by-Step Guide)
Now that you've successfully created an Amazon Associates account, you can easily use the dashboard to generate Amazon affiliate links.
This generated link will be tied to your specific website or blog and you can add it anywhere into it. Every time somebody clicks on that link and makes a purchase through Amazon, you will receive a commission from that purchase.
To generate an Amazon affiliate link for any product, follow these steps:
Step 1: Log into your Amazon Affiliate account. If you feel that you are already logged in, just make sure you are.
This will ensure that the Amazon affiliate link you generate is indeed linked to your specific website.
If you use only a single website or blog for Amazon affiliate marketing, this is something you won't have to worry about too much. However, if you want to run several different Amazon affiliate sites, then this is something you must ensure every time.
You don't want to generate affiliate links for the wrong website and use it as that can create inconsistencies and confusion.
Step 2: Click on the Product listing in the top header and then, click on Product links.
This will take you to a page where you will be asked to create your link for a product.
To find the product you want to create a link for, you'll have to write its ASIN (Amazon Standard Identification Number) into the search bar. Once you've found the ASIN of the product you want, you can paste it into the bar and click on the Go button.
If you don't know how to find the ASIN for a product on Amazon, here's how…
Step 3: Luckily, it's very easy to figure out the ASINs for products on Amazon. All you have to do is open the product listing page in another window and scroll down to Product Information.
In the Product Information section, look for the ASIN of the product and copy it.
You can then paste it into the search bar provided in step 2 to generate the affiliate link.
Step 4: Once you enter the ASIN and click on Go in step 2, you will go to a product results page where you can select the product you wanted.
After you find the product, click on the Get link on its right-hand side and the affiliate link will be copied to your clipboard.
You can now paste this affiliate link onto different places within your website or blog.
It's also important to note that there's a different method to create affiliate links as well. This is through the SiteStripe:
The SiteStripe bar is a small header that shows up at the top of product pages on Amazon when you are logged in through your Amazon Associates account.
The great thing about it is that you can use it to create Amazon affiliate links in a much simpler and more convenient way.
Here's how:
Step 1: Navigate to the product listing page for the product whose affiliate link you want to add to your website or blog.
Step 2: In the SiteStripe bar, click on Text and a drop-down menu will open with the generated affiliate link highlighted.
The link will be automatically copied to your clipboard but just to be sure, you can press Ctrl + C to ensure it is copied.
Step 3: You can then paste the affiliate link anywhere you want within your website.
Please note that there are also options for Image and Text+Image.
The former is if you want to embed the affiliate link within a product image to add to your website. The latter is if you'd like a generated affiliate iframe to add to your website.
How Do Affiliate Links Uniquely Identify and Link You?
We've explained how the Amazon Affiliate Program works and how you can become an Amazon affiliate as well.
That being said, it can still be difficult to wrap your head around how an affiliate link is able to tell who it's associated with.
Since the affiliate links generated are linked to your store ID, this is how you are uniquely identified to be the owner of that affiliate link.
Once a consumer clicks on that affiliate link, their behavior on Amazon.com will be observed with the help of a cookie. This cookie will monitor their activity and will also check whether they make any purchases or not.
Any time they make a purchase on Amazon, you will receive a commission from it. The only thing to note is that this cookie only lasts a limited amount of time.
Once a visitor clicks on your affiliate link, the cookie that monitors their activity lasts only 24 hours after they click the link. Since it stays within their browser for 24 hours, if they make a purchase within that time frame, you will receive a commission for it.
Many people wrongfully believe that you only receive a commission if the consumer buys the product that had the affiliate link which they clicked. This is actually not the case. It's not necessary for them to buy the product that they clicked the affiliate link for.
As long as they purchase any product that is eligible for the affiliate program within 24 hours after clicking an affiliate link, you will receive a commission.
Important note: Many affiliate marketers use link shorteners to share their affiliate links on social media. This is something you should avoid at all costs.
It's against Amazon's policies to use link shorteners on affiliate links. Furthermore, you cannot use paid ads on social media to promote affiliate links either.
What you can do is have an affiliate website with all of your affiliate links.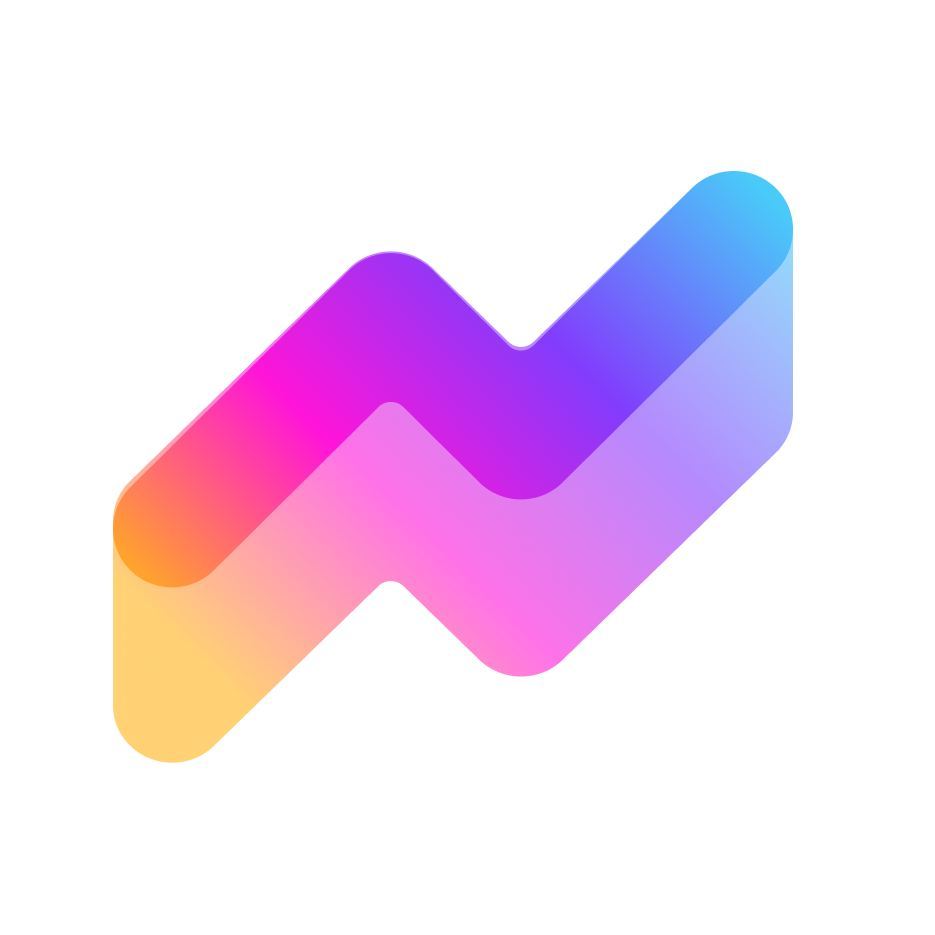 You can then use a link shortener such as Pixelfy to shorten the link to your affiliate website's landing page and share it on social media.
Tips to be Successful with Amazon Affiliate Link Marketing
In most cases, it's not that hard to apply for the Amazon Associates program and to get accepted. The hard part is to generate sizable enough traffic to the point where affiliate marketing actually becomes profitable for you.
To turn the Amazon Affiliate program into a decent source of revenue, you can:
Provide a Combination of Informational and Promotional Content
As we mentioned earlier, a website that clearly looks like it was made just for Amazon affiliate marketing will never succeed. Consumers are smart and they will see through the facade immediately. Not only that but it also may not even be approved by Amazon itself. 
To get through this hurdle, it's a good idea to provide informational and value-driven content on your website for your readers. These could be blog posts that provide information regarding different products or processes within your niche.
Their main purpose does not have to be to promote a product. In fact, many informational posts on blogs and websites don't have affiliate links at all. Instead, they are present only to provide value and information to the readers.
When your website contains such content, it's something that will keep people coming back. Not only that but it's also the type of content that has the ability to drive people to your website.
Here's an example: Suppose you wrote an informational post about how to cut straight lines with a power saw.
A person may google "How to cut straight with a power saw" and stumble upon your website and that informational post. They might go through the post and find it insightful.
As a result, they might even check out the rest of your website as well. Who knows? They might stumble across a review you did for an electric saw a few months ago and click on its affiliate link.
This is just one example of how an informational post can introduce people to your website and even turn them into a source of revenue.
Write Honest Reviews and Comparison Posts
Comparison posts and product reviews are two things that are extremely common among bloggers who are Amazon affiliates.
One thing you must ensure when you write such reviews is that they are honest. It's never a good idea to write false information regarding a product just because you want people to click on the affiliate link for it.
It's against Amazon policies and it could easily get you banned.
Not only that but it's also detrimental to the credibility of your website's brand. Consumers are sick and tired of reading fabricated reviews that contain nothing but praises for the product.
If you feel that a product is not that good, say it. Don't be afraid to call out a mediocre product even if you feel that it will result in a lower number of people clicking on its affiliate link.
This is how you'll be able to build credibility. Remember that you want to set up something long-term here. That can only be possible if you build a loyal customer base that trusts the opinions on your Amazon affiliate site.
Be Consistent
It's a good idea to have a fully fleshed-out content plan and strategy before you actually start to monetize your Amazon site.
We recommend that you have at least a month's worth of content written up in advance so that you can remain consistent with your publications.
It's also important to note that quality is always better than quantity. If you write 1 – 2 well-researched, value-driven blog posts every month, it will still drive more traffic than 10 poorly-written posts.
Make sure to follow the content plan for your Amazon affiliate website to the letter.
It's also a good idea to acquaint yourself with the best and most common SEO practices to ensure your website is easily discoverable by search engines.
Wrapping Things Up…
There's really not a whole lot you have to do to become an Amazon affiliate. However, there's tons of research and well-planned execution involved if you actually want to be good at it.
Spend time to create a loyal customer base on your website before you actually decide to join the Amazon Affiliate Program. 
If you have more questions, please contact us in the comments below.