How to Start Affiliate Marketing for Beginners – Step-by-Step Guide, Tips & More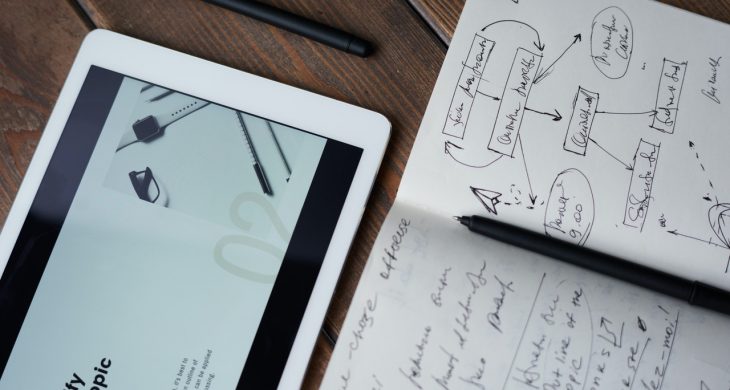 According to Awin's report on the affiliate marketing industry in 2021, as many as 37% of consumers bought products through affiliate links.
Affiliate marketing is one of the top ways for many eCommerce brands to get their products and services promoted.
Due to this, there are tons of opportunities available to you to earn revenue if you start affiliate marketing.
Quick Summary
---
In this post, we will discuss:
What affiliate marketing is and how does it work?
The benefits of affiliate marketing
How much money do affiliate marketers typically make?
How to start affiliate marketing?
Tips to be successful in the affiliate marketing business
And much more.
So without further ado, let's get into it.
What is Affiliate Marketing?
Affiliate marketing is a form of digital marketing that involves eCommerce brands using influencers and other marketers to promote their products and services. In return, the marketers would receive a commission from every sale that is made possible through their referrals.
If you've ever listened to a podcast or seen a Youtube video where a product or service is promoted with the creator's "special code", that's affiliate marketing.
The special code or unique link is what you, as a marketer, will receive. You can share this code with your audience to introduce them to the brand you want to promote. When a customer uses the code or link, it tracks that you were the one who referred them to the brand.
Then, if they happen to make a purchase from the brand as a result of your affiliate marketing efforts, you will receive a commission from that purchase.
There are many ways to find an affiliate program that suits you and your needs. You can do this by browsing noteworthy brands and checking whether or not they have an affiliate program. You can also join an affiliate network such as ShareASale.
Typically, this is how a regular affiliate program works:
You promote a product or service from brand A on your website, blog, or social media page.
Someone from your audience clicks on your unique affiliate link.
They purchase a product or a service from brand A.
The brand or the affiliate network makes a record of the transaction and also notes the affiliate marketer that redirected the customer to their brand.
The purchase gets confirmed by brand A.
You receive a commission based on the price of the purchase made by the consumer.
You may still wonder whether or not affiliate marketing is the best option for you. If it's done right, it can definitely be a great source of passive income. However, with the intense level of competition in the field currently, some people do get dissuaded from pursuing it.
Our advice would be to definitely try it out. However, before you take any actionable steps to set up your affiliate marketing blog or website, make sure to do your research first. Read extensively on what you need to be aware of and what the common pitfalls are.
Once you're aware of the common mistakes that most new affiliate marketers make, you'll have a much easier time getting started.
If you're still not convinced, here are some great benefits of affiliate marketing.
The Benefits of Affiliate Marketing
You know how affiliate marketing works now but you may still be wary about whether or not it's something you should pursue.
Here are some benefits of affiliate marketing:
You're Not Responsible for the Product or Service
When you start to browse and find affiliate programs, you will notice that most of them are quite easy to get into. In fact, most affiliate marketing programs don't even require you to buy the product or service that you promote.
In most cases, you can just:
Register for the affiliate program.
Receive your unique affiliate link.
Post it onto your affiliate website, blog, or social media page(s).
This is great both when you're starting out as well as once you're a veteran affiliate marketer.
It's good when you're starting out because you don't have to invest a ton of money into buying different products and/or services. You can try them out to make a review or article about them and just start to promote them.
It can also give you a chance to test out different niches and industries to find out what works best for you.
It's good when you're a veteran because you don't have to worry about any dissatisfied customers that may result from the purchases you enable. That's because it's not your product or service.
Remember that your job is only to promote the product or service and get your audience redirected to the brand's page. If a customer buys the product or service and does not like it, that's not your headache.
You don't have to conduct customer service for the product or service or fix any of the issues it may have. That's all done by the brand. You're only responsible for the marketing and that's it. 
Important note: While it's true that you are not responsible for the customer service of the product or service, that does not mean you should promote mediocre products.
Remember that you are a brand yourself as well. When you constantly promote mediocre products or services just to get a few clicks and small commissions, it can tarnish your reputation as a brand.
This happens especially with affiliate marketers that produce only positive reviews of products, even when they're not that good.
Remember that you have to establish credibility and trust with your audience in order to be a successful affiliate marketer. To do that, you have to say it like it is.
If a product is mediocre, say it's mediocre.
It Can Turn into a Passive Income Source
Let's get one thing straight: affiliate marketing is not easy.
It requires a lot of work, time, research, and dedication. With the content plans and marketing campaigns you must compose and execute, the backlinks you must create and the SEO you must conduct, it's a lot.
However, while affiliate marketing work definitely is tough and takes time, eventually you'll be "done" with a project. Obviously, every affiliate website has the potential to grow and you can continue creating content for it in the future as well. 
However, once you have set the foundation for stable, constant traffic, you're pretty much golden. At that point, you must only monitor to ensure traffic isn't going down. If you'd like, you can create more content to increase traffic or you can move on to other projects.
Since the traffic will be rolling in constantly without any new input, people will continue to click on the affiliate links you have on your affiliate website or blog. Hence, you will continue to receive commissions months and even years down the line.
It has the Potential for Very High Revenue
You have the potential to earn up to six figures with the help of affiliate marketing work. Naturally, you should not expect to make that kind of money when you first start out but if you stick with it and follow the best practices, it can definitely be achieved.
Most successful affiliate marketers that have been in the game for a long time earn anywhere between $20,000 to $200,000 on a monthly basis. With the potential to earn this much, affiliate marketing has started to replace the traditional 9-to-5 office job.
People like Pat Flynn have told Business Insider that they earn as much as $170,000 thanks to the affiliate marketing business.
Let's discuss how much you can potentially earn with affiliate marketing efforts in a little more detail…
How Much Can You Earn as an Affiliate Marketer?
The amount of money you can earn with affiliate marketing depends on a number of factors such as:
The commission rate of the affiliate program you choose
How many affiliate programs do you work with at the same time
The level of traffic that you generate on your affiliate website, blog, or social media page
The quality of your affiliate marketing content
And more.
Amazon Associates, one of the most successful and popular affiliate programs out there, has varying commission rates. The commission rate depends on the category of the product purchased by the consumer from Amazon. It can be anywhere from 1% to 10%. 
Other affiliate programs such as ThriveMarket and Unbounce offer up to 20% rates on commission. There also exist affiliate programs such as Thinkific that offer up to 30%.
The affiliate marketing program you choose will depend on a lot of factors such as what type of audience you want to appeal to and what your content is like.
If you like to write reviews of products of a certain niche, then an affiliate program such as Amazon Associates would be perfect for you. This is because while the commission rate is low, you will review a large number of products.
This will ensure that even though the commission rate is low, you'll still be able to bring in a high enough number of clicks to earn sizable revenue.
On the other hand, if you write content related to web design, tech, etc., then an affiliate program with ThriveMarket would be a very good idea. Every time you write an article where ThriveMarket could help out, be sure to throw it in and add the affiliate link for it as well.
In this way, you can identify which affiliate marketing program would be best for your specific niche.
Remember that there needs to be cohesion and unity in your content and your brand. Hence, the affiliate marketing programs you join have to resonate with your audience and should be in line with what your content is about.
If you mainly write about tech, you shouldn't have an affiliate program with a brand that sells baking goods. If you write about cooking, you should not set yourself up with an affiliate program for a brand that sells keyboards.
If you follow the best practices laid out by expert affiliate marketers, you're sure to see a sizable revenue increase. At a certain point, it may even get to where you can earn full-time from it.
According to Statista, the affiliate marketing industry will reach $8.2 billion in the United States by 2022. This would be a huge increase from the $5.4 billion that it was valued at in 2017.
It's a trend that's still growing and isn't going away anytime soon. Hence, sink your teeth in as soon as possible.
How to Start Affiliate Marketing (Step-by-Step Guide)
Planning is the key to ensure that your affiliate marketing business will be a success. Many newer affiliate marketers tend to jump into the thick of it without the proper preparation.
We know it can be tempting but make sure you are fully prepared before you attempt to set up your affiliate website, blog, social media pages, etc.
Follow these steps to become an affiliate marketer:
Step 1: Identify a Suitable Niche
The very first thing you must decide when you want to start affiliate marketing is what your niche will be, i.e., what topic(s) will you create content about? There are a number of factors that you must take into account to ensure you decide on the appropriate niche.
To start off, list your hobbies, interests, and expertise. You don't need to be a professionally-trained expert to write affiliate marketing content for a certain niche. However, you must make sure to do the appropriate level of research to ensure you can provide value.
Once you've made a list of the niches you're interested in creating affiliate content for, you must trim it down until only one niche is left.
To do that, you can look at other factors such as:
The levels of demand by consumers The amount of competition from other affiliate marketers Commission rates for affiliate programs relevant to the niches
Assess all of these factors and you'll find that many of the niches you listed down might not be suitable to pursue. Some may have too much competition while others might not have much demand at all.
As you shorten your list, you'll be left with only a few options that you can then choose from.
Remember that your chosen niche should be something that you're genuinely interested in and want to learn more about.
You will not achieve success with affiliate marketing overnight. It's something that will take many months of commitment and effort from your end. If you create content that you're not interested in, it can take a toll on you and cause you to burn out.
Hence, try to strike a balance with a niche that you enjoy but can also be profitable.
Some examples of the top affiliate marketing niches include:
Lifestyle
Gaming and technology
Finance
Pet care
Step 2: Choose a Platform
Once you've decided on a niche, the next thing you need to think about is what platform you will use to publish your content along with affiliate links. Every affiliate marketer has a different approach and preference when it comes to their platform of choice.
For example, many people use social media pages such as Instagram to increase their influence and find traffic. However, they use that traffic to get it redirected to their blog. The latter is where the affiliate links are and that's their source of income.
Other influencers also use just social media platforms such as Instagram and TikTok to earn affiliate commissions.
As a new affiliate marketer, you won't really figure out what you prefer until you try different platforms out and get some experience with different approaches.
However, we highly recommend that as a beginner, it's a good idea to stick to simpler approaches than to experiment with more convoluted ones.
Some of the more simple-to-execute platforms that both beginners, as well as veteran affiliate marketers, use include:
Product Review Affiliate Sites
The quickest and easiest way to get started with affiliate sales is to set up a website where you review products and/or services from certain brands. Then, every time a person uses your affiliate link and purchases from that brand, you'll get a commission.
Again, the niche of the products that you review will depend on the niche that you chose in step 1. For example, if you set up a tech review website, you could review products like keyboards, game consoles, mice, headphones, etc.
The most common affiliate program that people use with product review sites is Amazon Associates. That's because it's easy to set up and you gain access to a multitude of products that you can review and have affiliate links for.
Important note: A common mistake that many people make when they set up product review affiliate sites is that they positively review every product. It's tempting to do so because you want people to become interested in the product and click on your affiliate link for it.
However, while this may work in the short term, it will hurt you immensely in the long term. If you positively review all products, your content will start to look fabricated and inauthentic.
Not to mention the fact that if you positively review a mediocre product and one of your readers buys it, they will never trust your website again. You will start to lose credibility.
Hence, you should review good products for the most part but 10% – 15% of the reviews on your website should be negative reviews for bad products. This will show your readers that you are a credible source of information and you don't hold back when a product is mediocre.
Along with product reviews on your website, you can also add other types of articles that provide genuine value to readers but do not have affiliate links.
The purpose of these blog posts is not to earn revenue but rather to drive traffic to your website by providing genuine value and useful information. These blog posts could be:
Tutorials related to your niche
Buyers' guides to help readers make buying decisions
Informational posts that discuss the history, relations, and dynamics within your specific niche
Anything else that you can think of which may be relevant to your niche and can provide value to your readers
Digital Content
Another approach you can take is to create digital content that resonates with the audience within your specific niche. Again, this could be a blog, a social media page, or even a Youtube channel.
The content you would create can be anything that you think would provide value to your audience. It could be news related to your niche or just informational content regarding the new trends, fads, and approaches that are currently popular.
Remember that credibility and audience engagement are the two crucial factors that will help you drive affiliate sales. If people don't trust you, they will most likely not be interested in the products that you recommend.
Step 3: Find the Appropriate Affiliate Marketing Programs
Next, you need to find the affiliate marketing programs that you will register for and set up on your website, blog, or social media page.
Remember not to just focus on the high-paying affiliate programs as that's not usually the most important factor. Instead, you should focus on finding programs for products and services that your audience would genuinely be interested in.
Some factors to look at when you browse affiliate programs include:
The product's reputation: You don't want to associate with and promote products from brands that don't have the greatest reputation in the market. Hence, only choose brands that are reliable and have some level of sway in the market.
The commission rate: Of course, you want to ensure that you get a good chunk of revenue from your affiliate sales. Try to choose one that works well for your business model. There are many programs that offer 10% to 30% commission rates.
The earnings per click (EPC) rate: The EPC rate is what represents the amount of money you make each time someone makes a purchase through your affiliate link. For example, an affiliate program could have a 5% commission rate but an EPC of $100.
That would mean that you earn $100 from each purchase which is great. Choosing the right affiliate marketing program can seem overwhelming but you'll be able to figure it out after some market research.
If you feel unsure after research, you can choose to join an affiliate marketing network. These marketplaces have affiliate marketing programs for you to choose from. The best part is that all programs are vetted to ensure you have the best experience possible.
Some great affiliate networks include:
Step 4: Create Engaging Content
When you create content, it's the same deal: Take the time to come up with a content plan before you begin to actually create.
When you stick to a content plan, it helps you pace yourself and create content at a rate that is suitable for you. You can also develop a publishing schedule that allows you to publish content at an acceptable pace.
We already discussed that your content has to be reliable, engaging, and filled with information. Remember that you don't want to be phony and say a product is good even though it's actually terrible.
If your content is text-based, make sure that it's scannable. You can do this by using short paragraphs, bulleted lists, tables, and more.
Step 5: Build an Audience and Drive Traffic
Once you have an affiliate site set up with content and links, the next step is to find an audience. Here's where the marketing campaigns enter the picture.
The first step we recommend you take is to create an email list. This could help with your email marketing campaigns in which you would send newsletters and the latest offers to your subscribers.
To populate your list, you can have surveys and sign-up forms on your website and social media pages.
If you operate on social media, you can use those pages to find an audience as well. Tag other influences and authority figures within your social media posts and reach out to them for collaborations as well.
When you make social media posts and have a redirect link to your affiliate site, ensure that you use a URL shortener for it. This will give you more space to write effective brand messaging.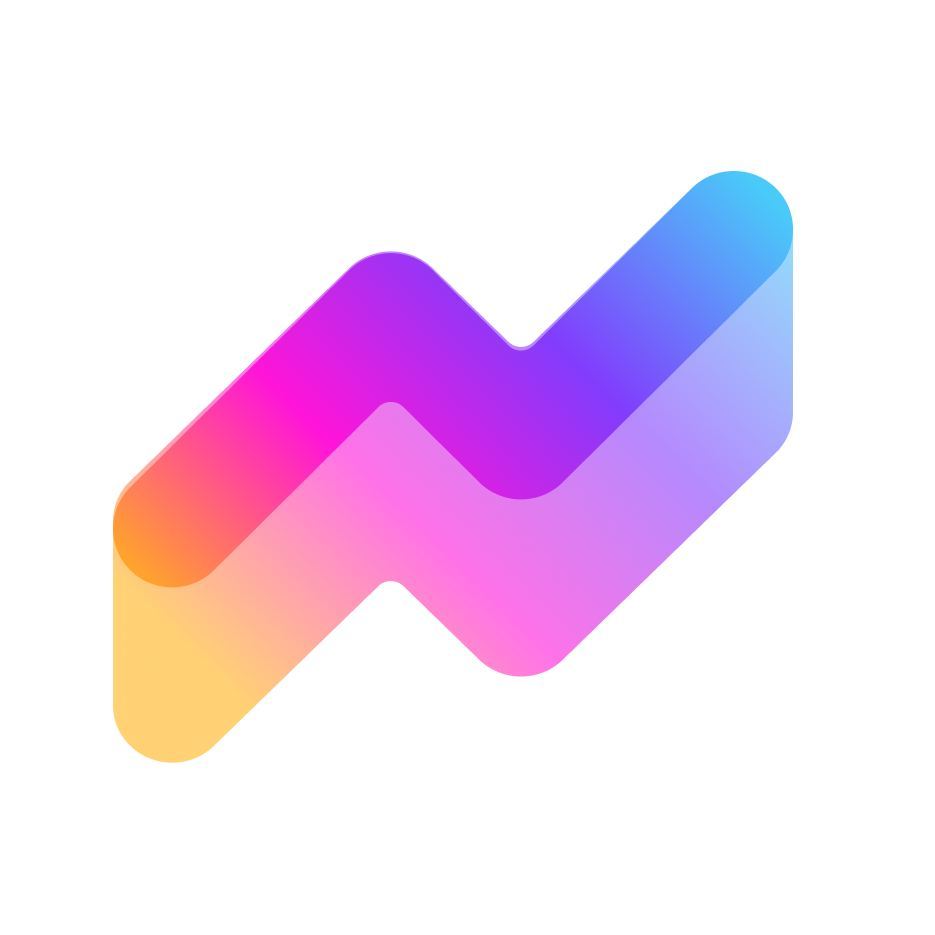 To shorten your link through Pixelfy, register and log in.
Step 1: On the dashboard page, you will see the fast shortener box at the top as you can see in the screenshot below:
Step 2: Copy and paste the URL for your affiliate website into the fast shortener box. This will direct you to the next page.
Step 3: On the next page, you'll get the shortened link that you can copy and use within your social media posts.

This can introduce your brand to their audience and you can find a decent chunk of people that'd be interested in what you have to offer.
Wrapping Things Up…
That's how you set up a business to earn affiliate revenue as a beginner.
While it's definitely not that difficult to set up, you must understand that you won't see a lot of revenue when you first start out. Affiliate marketing can take months or even years to become profitable. Hence, make sure that you stick with it.
If you have any further questions, please reach out to us in the comments below.