How to Start Affiliate Marketing With No Money? – Everything You Need to Know with FAQs, Tips, & More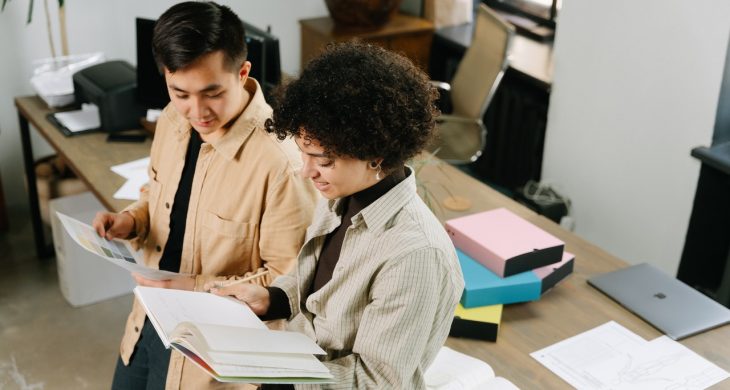 According to Statista, affiliate marketing spending is on course to reach over $8.2 billion in 2022 in the United States alone.
It's a trend that has become extremely popular over the course of the last few years.
If you've ever bought a product or a subscription to a service thanks to the recommendation of an influencer, they were part of an affiliate program.
Affiliate marketing has many benefits which are why many people want to set up an affiliate marketing business these days.
Quick Summary
---
In this post, we will discuss the start-up costs required to successfully set up an affiliate marketing business.
We will also discuss how you can set it up with the minimum cost.
So without further ado, let's get started.
Affiliate marketing is an agreement that involves an influencer or marketer promoting the product of a certain brand. In exchange, the brand provides them with a commission for every purchase that is made by a customer through their referral.
Affiliate marketing is done online and the referrals of an affiliate marketer are typically tracked through cookies that are present in affiliate links. This cookie tracks the activity of the user who clicks on the affiliate link for a certain period of time. 
If the user makes a purchase from the brand within the duration for which the cookie is active, the affiliate marketer receives a commission from that purchase.
The duration of the cookie known as the cookie life and how long it varies from affiliate program to affiliate program.
What are the Benefits of Affiliate Marketing?
Many people get into the affiliate marketing business with the wrong mindset and the wrong approach. As a result of this, they're unable to reap all the benefits that affiliate marketing has to offer.
If done properly, affiliate marketing can be a very valuable source of passive income.
Here are some benefits of affiliate marketing:
It's a Great Source of Passive Income
According to PayScale, affiliate marketers, on average, make about $52,000 per year.
It's important to note that the revenue that is made from affiliate marketing is passive income for the most part. This means that when you get to a point where you're earning from your affiliate marketing business, it'll be passive income.
So, how long does it take to set up an affiliate marketing program?
Affiliate marketing takes a lot of time to set up and you have to wait many months before you actually start to see revenue roll in. However, once you get to that point where you get a regular number of clicks every day, it turns into a passive source of income.
You must work for months to build your affiliate marketing website up so that it starts to generate regular traffic. After that, you'll have to do some light work for website maintenance in order to keep it relevant.
Other than that, you can move on to other projects while the affiliate marketing site keeps earning passive income for you.
In this way, you can choose to set up multiple different affiliate marketing sites that deal with different niches, have different types of content, and deal with different affiliate programs.
Hence, if you keep doing affiliate marketing long enough, you can set up several different affiliate marketing websites that can turn into multiple sources of passive income. This is something that will continue to benefit you months and even years down the line.
It Has Little to No Start-Up Costs
This is another huge reason why so many people opt for affiliate marketing and try it out at least once throughout their entrepreneurial journey.
To start affiliate marketing, all you really need is promotional content for a brand along with a unique affiliate link. You can obtain the unique affiliate link by registering for the affiliate program of the respective brand.
You can then use this affiliate link within your content that users can click on to get redirected to the brand's website.
While it's true that there are some costs, they are extremely minimal and often one-time.
You can definitely pay extra for some better tools and software that can help you out with your affiliate marketing business. However, they are by no means, absolutely essential. They're simply something you can invest in to make your affiliate marketing business more streamlined.
Examples of such tools include:
Keyword explorer tools
SEO tools
Product research tools
Niche research tools
Email marketing tools
Social media marketing tools
And more.
Of course, if you invest the money to obtain all of these, it can definitely make things easier for you. For example, keyword explorer tools can generate many keyword ideas for article posts on your affiliate website.
These keyword ideas are terms that people search for and thus if you write and publish content about it on your website, you can direct traffic to it. It increases the discoverability of your website on search engine results.
Similarly, social media marketing tools can help you manage your posts and campaigns on social media for your affiliate website.
If you have the budget for it, you can definitely choose to invest in all of these different tools.
However, none of them are really needed. You can easily set up your affiliate marketing business without any of these tools.
The only absolutely necessary things that you may have to pay for your web hosting (which can cost as little as $2 – $3 per year) and maybe some plugins for your website.
The best approach that many successful affiliate marketers adopt is to set their affiliate marketing website with the least amount of resources possible.
They spend very little money to get the foundation of the website set up.
Then, they conduct marketing campaigns and make efforts to direct traffic to the affiliate website.
Once the website starts to generate traffic and earn revenue, you can use this revenue to invest back into the website.
From here, you can use the earnings to buy tools and software that could help make your affiliate website better and generate more revenue.
Eventually, you can build it up to a point where it generates sizable and reliable revenue for you. 
Find out more about how to succeed in affiliate marketing here.
It's Remote
All you really need to promote affiliate products is a working computer and a reliable internet connection. It's a business model that does not require you to move between locations or do anything physical.
Your entire affiliate marketing business can be run from the comfort of your own home.
This is especially convenient for individuals that want to set up an affiliate marketing business as a side-hustle.
It's important to note, however, that if you perform affiliate marketing and move around a lot, you should be aware of any tax and labor laws in the area you're in.
How to Start Affiliate Marketing with No Money? (Tips and Tricks)
It may seem like a challenge to start affiliate marketing with no money but the truth of the matter is, that you don't really need it to be successful as an affiliate marketer.
When you don't have the money to invest in your affiliate marketing business, what you have to consider is long-term thinking. You should not expect your affiliate marketing business to start making money within a few weeks or months.
Instead, you should spend a decent amount of time building your website up so that it becomes a prominent and respectable entity within your specific niche. Only then can you hope to earn decent revenue from it.
Please note that the techniques we've provided below are not the complete processes involved in affiliate marketing. Rather, we have provided the approach and mindset you should have when you go through different stages of your affiliate marketing journey.
We've listed tips for when you want to decide on a niche all the way to when you want to set up ads and posts on social media for your affiliate website.
Here are some techniques you can adopt to start affiliate marketing with no money:
Try to Find a Sweet Spot When It Comes to Your Niche
Deciding on a niche is the first part of any affiliate marketing business and it can be extremely tough to choose the right one.
This is because you have to find a balance between something that you enjoy and something that can reliably make you money.
Remember that it takes a while for an affiliate marketing business to start earning revenue.
If you choose a niche that you're not genuinely interested in, it may be difficult for you to keep it running long enough for you to see profits. Hence, you should always ensure that you opt for a niche that you're interested in and want to learn more about.
Interest isn't the only factor though.
The next aspect you need to look at is whether or not a niche can be profitable or not. For this, you need to look at two things: the target audience and the competition.
Naturally, you want your niche of choice to have a sizable audience so that you have individuals to market affiliate products to. At the same time, you don't want a whole lot of competition because you don't want to be overshadowed by already established affiliate marketers.
Hence, you have to find the sweet spot.
If you're interested in a certain niche, try to find a sub-niche within it that has not been explored as much by affiliate marketers. You want to look for something that consumers want information about but can't find a lot of on the internet.
Since the affiliate marketing industry is so saturated, it can be quite difficult to find such a niche. Your best bet is to try to be as specific as possible and have an affiliate website that solely focuses on that particular sub-niche.
Choose Appropriate Affiliate Programs
Some affiliate programs out there cost money to register whereas registration for others is free.
Since you want to start affiliate marketing with no money, obviously, you should go for the affiliate programs that are free to register for.
Since you'll have already decided on a niche by this point, it can really help you narrow down the affiliate programs that you will choose for your affiliate marketing efforts.
Many people who are new to affiliate marketing are often attracted to affiliate programs with high payouts.
While this may seem like an attractive option, it's very rarely the right one. Typically, programs that have high payouts do not have very high conversion rates. As a result, you may wait for an extremely long time before you see any revenue from your affiliate marketing efforts.
Instead, what we recommend is that you look for affiliate programs that don't necessarily have extremely high payouts but rather, have high customer conversion rates. If you opt for a program like that, you'll have a much better chance to set up reliable revenue.
It can also be a good idea to opt for affiliate marketing programs that offer recurring commissions. These affiliate programs are often for products or services that have a subscription-based payment model.
Thus, when you refer a customer to the brand and they opt for a subscription, you will receive a commission from the brand for as long as that customer stays subscribed.
Again, when it comes to programs with recurring commissions, you want to look for products and services that have high customer retention rates. Customer retention rates refer to the percentage of customers that choose to stay on and don't cancel their subscription.
If you opt for an affiliate marketing program with a high customer retention rate, you'll reap the benefits of monthly revenue through your business. It can be an effective way to set up regular and reliable passive income from your successful affiliate marketing business.
Conduct Search Engine Optimization
When you don't have a whole lot of budget for paid advertisements, you must rely on your content and your SEO efforts to make your affiliate site discoverable.
We will discuss content creation later in this post but for now, let's focus on search engine optimization (SEO).
SEO refers to the process of utilizing certain keywords as well as some predetermined practices to ensure your website shows up on search engine results. To do this effectively, you need to research keywords and be aware of which ones to use in your content and when.
There are a number of keyword research tools out there that you can use to populate a list of important keywords for your niche.
Many of these keyword research tools are paid but you can find free ones on the internet as well. If you don't want to use the free ones, you can also opt for free trials of the paid ones that are available.
Many keyword research tools offer free trials that can last anywhere from one week to one month.
These free trial periods can oftentimes be enough for you to do the appropriate amount of research for the keywords you need to use.
We recommend that you spend as much time as you possibly can when you have the free trial of a keyword research tool active; Get as much use out of it as you can while it lasts.
After you have a sizable keyword list, you can begin to sort relevant keywords out in order to create ideas for different posts on your affiliate website.
It's important that you use similar keywords within the same posts and in similar contexts. You should not try to cram as many keywords as you possibly can into a single post; Rather, you should space them out appropriately based on how they relate to each other.
If you attempt to cram too many keywords into a single post, you can be penalized by search engines for "keyword stuffing".
If you get penalized at any point, it can become very difficult for your affiliate website to rank on search engines. Hence, ensure that you're aware of the rules regarding keyword stuffing so that you're not penalized.
Other than keywords themselves, it's also a good idea to study the algorithms and policies in place for the search engine you want to be discoverable on. For most people, this is Google.
Hence, you want to be highly aware of what Google wants from affiliate content; What it favors and what it doesn't like. Make sure that you stay up-to-date with all the latest trends and changes that Google may make to its search algorithm.
This will help you stay ahead of the curve and ensure you don't get left behind in your affiliate marketing journey.
Lastly, you must also ensure that all the tried-and-tested SEO practices that are already in place should be implemented on your affiliate site.
For example, your website should have a structure that makes sense. It should have categories that lead into subcategories and posts and so on. Anybody that visits your website should have an easy time navigating through it.
Not only is this important for the visitors to your website but it's also important from an SEO perspective. A website that has a proper, understandable structure is much easier for a search engine to index than a website that has no noticeable structure.
Search engines tend to favor websites that are well-constructed with a focused approach. Hence, this can increase your chances of landing your affiliate website on the first page of search engine results.
Create Engaging Content
When you don't have the budget to opt for paid advertisements, you have to rely on your content to drive traffic to your affiliate website. Hence, the content you create has to be extremely top-notch and should offer genuine value to your readers.
Many new affiliate marketers fall into the trap of only having promotional content on their affiliate site.
While this may seem like the right approach since you want to have as many affiliate links as possible, it's actually counter-productive. This is because when people see only promotional content on your affiliate site, they have a hard time trusting you.
When a visitor discovers your site and sees only promotional content, it just seems very fabricated and disingenuous. Consumers are smart and they can easily see through you and know that the content is only present to have them click on an affiliate link.
Instead, what you need to do is have a healthy combination of informational content as well as promotional content on your affiliate website.
The informational content will not serve to make you any revenue. It won't have any affiliate links and won't be directly related to the affiliate programs you're associated with. Rather, it would have useful information related to your niche for readers to gain value from.
You want to provide genuine value with your informational content so that users have a reason to visit your website besides the promotional content. Again, you can use relevant keywords within the informational content to drive traffic as well.
The informational content is what drives traffic to your affiliate website.
The promotional content has affiliate links and that's what will eventually result in revenue.
As you can probably tell, both types of content are needed for your affiliate marketing website to be a success. Hence, you must ensure that your site has a healthy dose of both so that you can build credibility.
For example, let's assume that you have an affiliate website that is related to PC parts and PC building.
Now, the promotional content can be reviews of the latest PC parts that come out such as CPUs, GPUs, motherboards, cases, coolers, etc.
On the other hand, the informational content can be tutorials and useful posts that have tips and tricks for PC users.
When we talk about promotional content, it's also important that you review both good products as well as mediocre products. When you review mediocre products, it's important to review them honestly and not provide false information.
Many new affiliate marketers tend to be disingenuous by telling people that a product is high-quality when, in fact, it's actually mediocre. This is because they want people to click on their affiliate link for the product and possibly purchase it.
Not only is this a short-term and narrow-minded approach to affiliate marketing, but it's also unethical.
You want to build the credibility of your website as an affiliate marketer and if you provide false information, that will never happen.
Sure, maybe a few people will buy the mediocre product as a result of your false review. However, once they figure out the product is actually not that good and the information in your review was false, they will never visit your affiliate site again.
Hence, it's a terrible approach if you want to build something that generates sizable revenue in the long term. That's because, for long-term revenue, you need to build trust so that people return to your website whenever they want reliable information related to a specific niche.
On the other hand, if you have correct and reliable information regarding a product, people will find value in this. You'll build trust and start to gain a loyal audience with regular traffic coming into your affiliate site.
With this approach, you'll definitely be able to see a gradual rise in your affiliate sales.
If you want to make money online through affiliate marketing, we recommend that the reviews on your affiliate site should be approximately 80% positive and 20% negative.
This is a great ratio that we've found to be very effective. The negative reviews show your audience that you're not a sell-out and that you will call products out when they don't deliver on their promise.
The positive reviews will be the products that most of your readers will click affiliate links for. They will be the ones that will eventually generate the most revenue for you.
Utilize Social Media
While social media does have the ability to run paid ads, since we're talking about "no money", we'll only discuss organic approaches.
To promote affiliate products effectively, it's a good idea to have a social media presence for your affiliate marketing brand. 
Most affiliate programs do not allow affiliate links to be shared on social media platforms.
Hence, in order to get around this, what you can do is have an affiliate website that contains all of the affiliate links. Then, you can promote the affiliate website itself on your social media pages.
Your target audience will inform which social media platforms you should target. For example, if your target audience is teenage girls, you'll be better off with Snapchat and TikTok. On the other hand, if they're middle-aged men, then you'll find better results on Facebook.
Collaborate with already-established brands on social media to find an overlapping audience and introduce them to your brand.
Publish posts regularly and on a consistent schedule so that people have an idea of when to look forward to your posts.
When you make posts on certain social media platforms, you can be limited by the character limit. This can be annoying, especially when you have to add a link to your affiliate website as well.
A solution to this problem is to use a link shortener.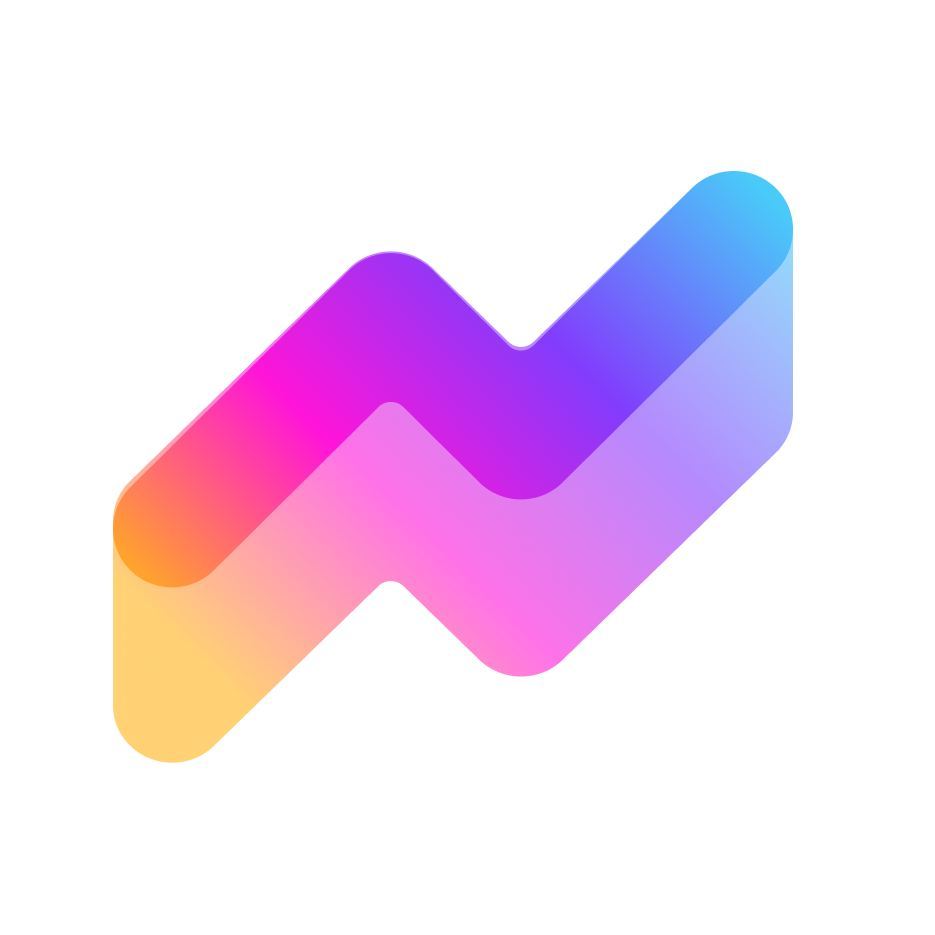 Here's how to shorten your link through Pixelfy:
Step 1: Register an account and log in.
Once you log in, you'll be at the dashboard page.
From here, you can check out analytics and insights from past links that you have shortened. You'll also have access to the fast shortener box present at the top of the dashboard page.
Step 2: Copy the link to your affiliate site and paste it into the fast shortener box. You will be redirected to the next page.
Step 3: On the next page, you'll get your shortened URL. You can copy this and use it within your social media posts.

Important note: Never use link shorteners to shorten affiliate links. Most affiliate programs do not allow this as it's against their terms and conditions.
Wrapping Things Up…
That's how you start affiliate marketing with no money.
We recommend that you start off with little to no costs, then once you start to generate revenue, you can invest back into your affiliate marketing business.
Eventually, it will reach a scale where it's extremely beneficial for you in terms of the amount of revenue it generates each month.
If you have any more questions, please let us know in the comments below. Find out more about Marketing and Branding in our blog.