Custom URL Shorteners: How to Choose the Best One (Free and Paid)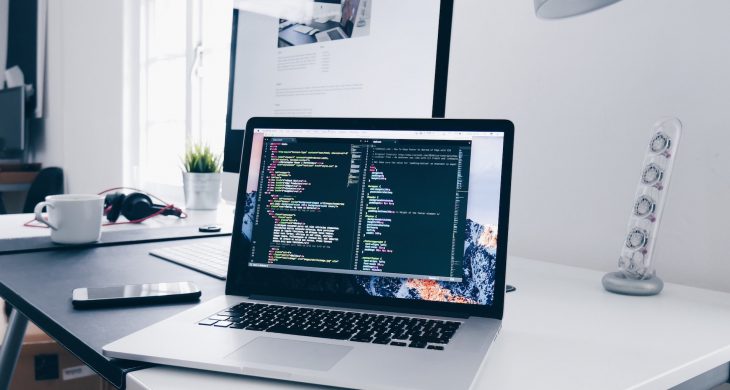 To find the best custom URL shortener for your company, you must first determine if a free one would be suitable for you or a paid one.
Also, assess your needs. Otherwise, you'll end up with the wrong URL shortener, which may not have the features required for the success of your brand.
That's why in this post, we'll discuss how you can assess your requirements as a brand and browse the market for a URL shortener that fulfills them.
Quick Summary
---
In this post, we will shed light upon:
Generic and custom URL shorteners
Are paid URL shorteners worth it?
What other features of URL shorteners should be considered and why
So without further ado, let's get started.
Generic and Custom URL Shorteners
Before we actually get into the factors you must assess to make the correct choice, let's talk about the two types of URL shorteners you'll find online.
The first type is generic URL shorteners. They provide you with a shortened URL that typically consists of the URL shortener's branding. Some may allow you to modify the second part of the shortened URL but not the first part.
Since you cannot customize the domain for these shortened links, they are not ideal for branding or marketing purposes. This is because they'll contain the URL shortener tool's branding and thus, they'll dilute your brand image.
Generic URL shorteners are usually free.
Since they're free, you can definitely save yourself a fair amount of cash if you opt for them. However, if you want to use shortened links for advertising and other branded content, we highly recommend that you stay away from them.
Custom URL shorteners are typically paid tools.
This is because they allow users to link a custom domain that can be utilized to create shortened links. Naturally, you must first acquire the custom domain from a domain name registrar and host it on a hosting web service.
Once it's live, you can connect it to the URL shortener service of your choice to generate shortened links. Since you set the custom domain yourself, you can have your own branding.
This would typically be your brand's name or some abbreviation that represents your brand identity.
Are Paid URL Shorteners Worth It?
So, we've detailed how if you want to have customizable branding within your shortened links, you'll need a custom URL shortener. Furthermore, we discussed that paid URL shorteners are typically paid tools.
So, are they worth it?
Custom URL shorteners are definitely worth paying money for but complications arise when we talk about what that price may be. Furthermore, customization options in a URL shortener aren't the only thing that you should be worried about.
There are several aspects you must consider as well such as:
Tracking and reporting features
Link retargeting features
Link rotation
And much more.
Tracking is especially important to think about since it can be crucial to determining what types of marketing strategies you must employ.
Firstly, you must think about how many custom domains a URL shortener service allows you to connect with. You may only need one if you have one website that represents your brand.
Once that's figured out, you have to look towards other features that we mentioned above. Only then will you be able to accurately gauge whether or not a URL shortener tool's price is worth it or not.
Quick tip: Oftentimes, a URL shortener's price may be deceiving because one certain feature may seem too good.
For example, a URL shortener service may provide you with multiple custom domains for a very small price. However, it may not provide you with many branded and tracked links per month.
Hence, look at your marketing objectives to figure out what types of metrics you'll require and what resources are necessary to execute marketing campaigns. Now, you can browse the different URL shorteners in the market to determine which one would be best for your brand.
Other URL Shortener Features
We provided you with a list of some other features that typical paid URL shorteners have that you must also consider.
In this section, we will discuss why those features are important and whether or not your brand would need those features.
Let's get started:
Tracking and Reporting
It's important when you're a brand to have metrics and key performance indicators (KPIs) that give you an estimate of how effective your marketing is.
Examples of such metrics are the number of clicks on a link, the number of shares, the number of impressions, etc.
It's important to judge your progress on the fly.
All of these metrics help digital marketing experts determine whether a marketing campaign is succeeding or failing. If it's succeeding, they'll know to continue with the campaign as usual. If it's succeeding, they can choose to make adjustments or move on to another campaign.
Link Retargeting
Link retargeting allows users to embed a piece of code or a retargeting pixel into the shortened custom links that they generate.

Then, when users click on the shortened link, they are tagged by that retargeting pixel. This can be used to serve ads to them at a later time and guide their customer journey to your brand.
This is where the data from tracking comes in handy too.
You can use the user data that you collected from the tracking features of the URL shortener to serve personalized ads to certain users. Thus, wildly increasing the chances that they'll interact with your served ad.
It's a super effective strategy that's used by brands all over the world which is definitely something you should consider having as part of your marketing arsenal.
Link Rotation
Link rotation is referred to when a single shortened URL can lead to different web pages or different versions of the same web page.
Link rotation can be used in a number of ways, but most commonly, it's used for A/B testing.
This is when you're unsure of what version or approach would work better. Hence, you try two methods to see which one yields better results. It can be a great approach to figure out what works best for your brand and what resonates most with your target market.
It can also be used for localization.
This would mean if you want to have different versions of your web page for different regions of the world. You can then make it so that the visitor's geographical location will determine which version of the web page they go to.
A more localized and personalized version of your brand can be something that can win the heart of a potential customer.
Frequently Asked Questions (FAQs)
Can I Shorten URLs for Free?
Yes. There are tons of URL shorteners online that allow you to shorten links free of charge.
It should be noted, however, that such URL shorteners do typically have limited features and usually don't have many customization options.
Do I Need a Custom URL Shortener?
If you want to shorten URLs simply for personal use, there's really no need for a custom URL shortener.
However, if you intend to use them in branded content, then you'll have to opt for a custom URL shortener so that you can create branded links.
Can I Get a Free Custom URL Shortener?
Yes. There do exist many custom URL shorteners online that you can use for free.
However, it's important that you assess what other features you'll get (or won't get) that you may need as a brand. Many free custom URL shorteners don't have other features such as tracking, retargeting, etc.
How Does a URL Shortener Work?
When you input a URL into a URL shortener tool, it creates a redirect link to the web page that your URL points to.
This redirect link is much shorter and neater than the original URL you put in, which may have been quite long.
Should I Shorten URLs?
It all depends on if you need them and what you need them for. If you need URL shorteners for personal use since they're easier to remember, then yes.
You should also use them if you need to share links as a brand with your target audience.
Conclusion
Ultimately, we have to say that yes, it's highly important that you opt for a custom URL shortener rather than a generic one.
If you're able to find a free custom URL shortener, good for you. However, make sure that you look at all the other features that it has to offer so that you don't end up with something that doesn't fulfill all your needs.
Let us know what you think in the comments below.