Why is Personal Branding Important? – Detailed Guide with Pro Advice, FAQs, Tips, & More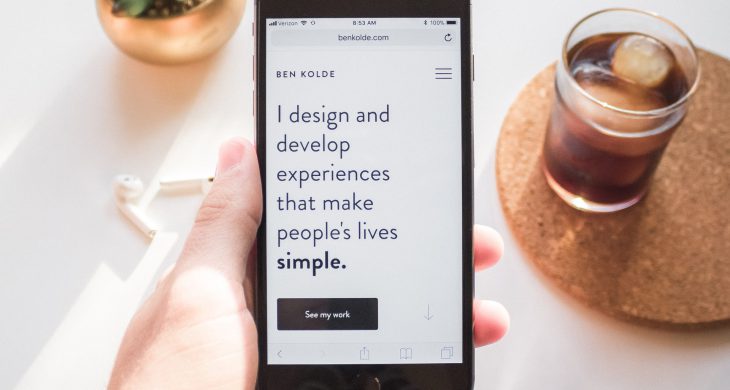 According to a study, 92% of individuals trust recommendations that come from individuals rather than corporate brands.
This is just a small statistic that does a lot to show the influence that a personal brand can have over audiences.
Your own personal brand can be a tool you can use not only to build your own authority but also the authority of the brand you associate with.
Quick Summary
---
In this post, we will discuss:
What a personal brand is
Why personal branding is important
Some great personal branding examples
Some great tips to create a personal brand
So, without further ado, let's get started.
What Is a Personal Brand?
A personal brand is similar to a corporate brand in the sense that you want to use your content to communicate what you have to offer to your audience. 
Your personal brand statement is something that will detail your mission, your core values, your story, and what you hope to achieve. It will also highlight what makes you unique from your competitors.
There are many different ways to go about it when you develop a personal brand. However, some standard practices do apply such as:
Your personal brand should clearly describe what you want to achieve with your product(s) and/or service(s). What is the unmet need that they will fulfill?
Your personal brand is, well, personal. Hence, it should describe your story and establish your authority and expertise within your specific niche. It should also give insight into what motivated you to sell the product or service that you're selling.
People have a much easier time trusting a person rather than a corporate brand. Hence, you should tailor your personal brand in a way that it's easy for you to communicate with your audience.
Many corporate brands tend to make the mistake of not attaching a face or a prominent figure to themselves. When you have a face in front of a company, it does wonder to humanize it with its audience.
As a result, the audience is a lot more trusting of a brand when it has a person advocating for it. With your very own strong personal brand, you can lift up any regular brand that you associate yourself with. 
The key would be to establish a strong reputation for your personal brand first.
The benefits of establishing and maintaining personal brands should already start to become apparent to you. However, if you're still skeptical about whether or not you should spend time developing one, let's talk about all the benefits you can have…
Should I Develop My Own Personal Brand Strategy? Why is it Important?
In today's digital age, if you want to be perceived as a go-getter, it's a good idea to develop a strong personal brand around yourself.
A personal brand can do many things for you, such as explaining your motivations, goals, aspirations, beliefs, and values.
Not only that, but it can also describe your "story". It can help establish you as an authority and a prominent figure within your niche. This can help you gain the trust of competitors as well as consumers within your relevant industry.
Let's delve deeper and look into these benefits in more detail:
It Helps Build Trust
As stated by the study at the start of this post, people have a much easier time trusting a person than they do trust a corporate brand.
That's why if, for example, you want to start a brand that sells products or a service, it can be a good idea to associate your personal brand with it.
The assumption here is that you already have a strong and reputable personal brand that your company can get support for. Using this strategy, you can jump-start your business marketing strategy into something quite fruitful.
A great example of this would be to insert an endorsement or an acknowledgment of your involvement with a company within your social media bios.
Let's assume that you already have reputable personal branding with a strong social media presence. When you start a company, you can add something like this to your bio on your social media pages: "CEO of [your company name]"

It can also be a good idea to add the landing page of your company's website to the social media pages of your personal brand.
Since your personal brand pages already have an established following of people who trust what you have to say, they might become interested in your company.
As a result, they may go to your website's landing page through your bio, and then, who knows? Maybe they might end up making a purchase from your company.
If they're happy with the product or service they receive, they might even become loyal customers that start to buy from your company regularly. It's a fool-proof online marketing strategy.
It can be difficult to incorporate links to landing pages and similar pages on social media because many of them have character limits.
Moreover, it can become challenging for you to properly convey your message on the first impression while also having to fit in the long link. One thing you can do to tackle this issue is to use a URL shortener.
To shorten your link through Pixelfy, you need to register an account and then log in.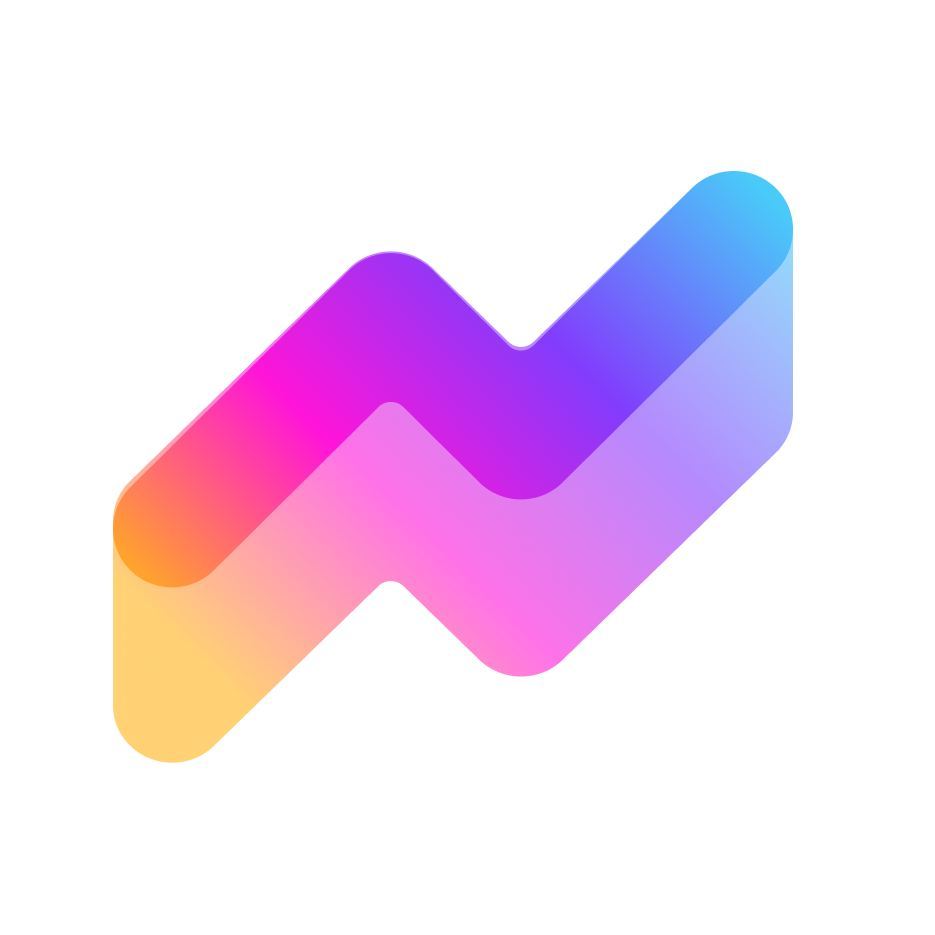 Step 1: After you log in, you will have access to the main dashboard of Pixelfy. From here, you can look at statistics and analytics to links that you shortened previously with Pixelfy.
You'll also have access to the URL shortener box at the top of the dashboard page.
Step 2: To shorten the link to your personal branding page, you can copy it and paste it into the URL shortener box as indicated in the screenshot below. Once you paste the link in the box, it should automatically take you to the next page.
If you do not get taken to the next page, you can click on the "Shorten" button to go to it manually.
Step 3: On the next page, you will receive your shortened link. You can use this shortened link within all of your social media pages related to your personal brand.
That's how you can redirect your audience to your company and potentially gain some loyal customers.
It Helps a Ton with Networking
When you start a company related to a specific niche or industry, it's important that you get to know all the "big players" involved. It's a good idea to keep an eye on competitors, consumers as well as potential collaborators.
If you have a personal brand associated with your company, it can become incredibly easy for you to build connections with individuals within your niche. You just have to put in a conscious effort to reach out and take advantage of your personal brand.
Your social media profiles are something that will help out a lot in this regard. Just remember to associate your personal brand pages with your company.
Quick example: Consider a scenario where your new company is making big waves within its relevant niche or industry.
Another highly reputable company within the same niche wants to contact your company in hopes of a collaboration of some sort.
Now, if you don't have a prominent person at the front of your company, it can be confusing for people to know who to contact for collaborations.
However, if you have your personal brand associated with the company, they'll know exactly who to contact. This is how it can help build relationships.
Not only will this be beneficial for your company since they'll receive a collaboration, but it will also be beneficial individually to you. You'll form a significant connection with a reputable brand within your industry.
This is something that you may have completely missed out on if you hadn't associated your own personal brand with the company that you launched.
It Helps Build Credibility
If you've worked for a long time to build your personal brand, you will become a prominent figure within your industry. As a result, you'll be respected as a thought leader and authoritative figure within your niche.
As a result, not only will collaborators and competitors respect and trust you, but consumers will as well. Consequently, the company that you associate your personal brand with will be trusted and respected as well.
The best thing a personal brand does for anyone is that it helps increase their prominence and creates trust within their specific community. If you've done well to build up a good online reputation, it will do wonders for the success of the company you associate yourself with.
Remember that trust and credibility can always be great ways to attract people to your brand.
Some Great Personal Brand Statement Examples
One thing that is a major, if not crucial, part of your personal branding is your personal brand statement.
It can be described as one or two sentences that neatly describe what your brand hopes to achieve and how it will achieve it.
An effective personal brand statement is something that is to the point, concise, and clear in what it's trying to say.
In most cases, your personal brand statement will be the first thing people think of when they think about you. Since you want to associate yourself with your company to boost its performance, they'll think about your company as well.
Hence, ensure that you take your time when you develop your personal brand statement. It may not seem like it, but it's definitely something that can make or break your company.
Your personal brand statement should:
Be short and to the point.
Convey clearly what your goals are and how you hope to achieve those goals with your brand.
Convey at least some level of intrigue to rope the reader in. This will cause them to delve deeper into your content and learn more.
Utilize strong words that evoke an emotional response within the reader.
As you can probably imagine, it can be quite difficult to craft a personal brand statement that fulfills all of these criteria. That's why we stated earlier that you should take your time with it and come up with multiple drafts before you decide on one.
To provide you with some inspiration, we've compiled a list of what we think are some the effective personal branding statements:
1. "I help businesses harness their image and reach their goals by creating killer websites. My site designs increase traffic by at least 25%."
This example illustrates a simple formula that you can employ to construct your own personal brand statement as well. It can be described as the "I help ____ do ____" formula.
This formula is extremely effective for two specific reasons:
It clearly illustrates what your brand is all about.
It clearly identifies who your target audience is.
If you were to create a similar personal brand statement as a business owner, it would be extremely beneficial since you could clearly state who your target audience is.
You could also explain what your areas of expertise are so that your audience knows what problems they can hope to solve if they buy products from you.
Apart from this, if you are able to add a quantifiable statistic to your personal brand statement, that can be quite helpful as well.
It's beneficial because it gives your target audience something to gauge your performance off of. Not only that but it also establishes your authority and expertise within your industry as well.
As we've described above, to establish your authority is something that can be extremely beneficial for your business. This is because audiences are more likely to associate with a brand that appears competent and masterful within its niche.
Many entrepreneurs fail to communicate what they aim to achieve and who they want to work with. Don't be one of those entrepreneurs.
2. "Helping you build a big brand with your small business." – Kate Toon
This is a real-world example from a prominent copywriter named Kate Toon. Kate Toon is a masterful search engine optimization (SEO) expert that knows all the ins and outs of how search engines work.
Yet, she has chosen to add none of that information to her personal brand statement.
Instead, she chose to focus on her target audience, i.e., small business owners.
When it comes to personal branding, as the name states, you have to get personal. Specifically mentioning an offline or online audience can be a way to lock yourself into a corner.
However, that can have significant benefits as well. When you address an audience segment directly, they are much more likely to have a strong response to your personal branding statement.
It's highly effective because when a statement is directly aimed at you, you want to know more about it and the person that the statement is about.
This can entice readers to learn more about your personal brand as well as the company that you associate yourself with. As a result, you could secure a sale or even a loyal customer.
Wrapping Things Up…
We hope we were able to shed light on why personal brand identity is important and how it can help set up your company for success. 
It can be a good practice to ask all of your employees to work on their personal brands as well. This can also do wonders for the overall perception and reputation of your company.
If you have more questions, please let us know in the comments section below. 
To find out more about branding, check out our blog.