Amazon Super URL – What is It? Should You Use It? How to Use it & More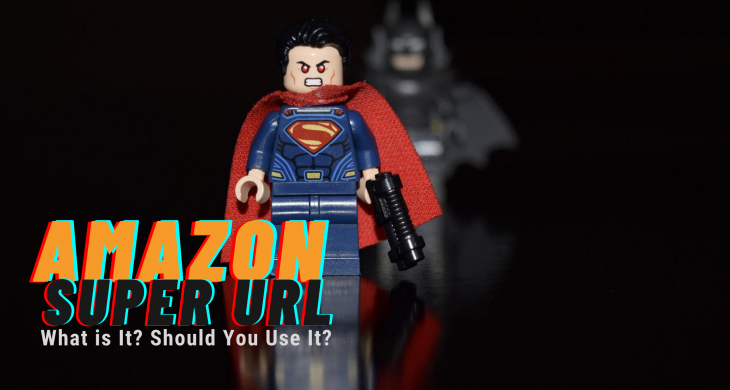 Are you a seller on Amazon? Have you ever wondered how you can get the most out of your Amazon experience? Are you looking to scale new heights, breach barriers and rise to the top of the game?
If your answer to all of the above-mentioned questions is yes, you're in luck!
We will give you a comprehensive overview of one of the most powerful tools you have at your disposal as a seller, the Amazon Super URL. So sit back, relax and enjoy, as we take you along on the ride to Amazon success.
Quick fact: It's important to note before we start that a Super URL is different from a deep link.
A deep link is a link that lets a user interact with specific in-app pages while they are using other apps.
On the other hand, a Super URL allows you to drive traffic towards your product by targeting specific keywords that you may have identified.
What Is an Amazon Super URL?
Amazon Super URLs are simply URLs that help you target your desired keywords so that your Amazon knows which keyword rankings to increase as a result.
Does this sound too much to take in? Don't worry, we've got your back.
An Amazon Super URL is a link used to redirect or send customers from an external site/source to your page. It is a great way of bringing in more and more traffic and attention to your product listings on Amazon.
Using Super URLs can give you the control you've always wanted as a seller. They give you the power to have more control over your listings, and, consequently, how many people view your products over a time period.
A Super URL is generally represented in the form of an internet link. When a user clicks on it, they are sent to your product page, but Amazon registers this visit as if the customer opened the Amazon website, searched for your product, and clicked on it.
There are two terms generally associated with Amazon Super URLs. One is "retargeting," and the other is "keyword ranking".
You will learn more and more about these terms as you follow the guide!
The next sections of this guide will help you decipher more and more about why you would need to use Super URLs, benefits, keyword ranking, and retargeting.
Is it Really ToS-Compliant? – Why You Should Use Amazon Super URLs
Currently, there's no specific mention of Super URLs in Amazon's Terms of Service, at least not directly.
However, Amazon does mention that manual manipulation of their search engine is a breach of the Terms of Service.
Largely, the usage of Super URLs is a gray area, with people having differing opinions about the matter.
But let's also talk about how you, as a seller, should use Amazon Super URLs to boost your views and sales.
As a company, Amazon leaves barely any room for you as a seller to broaden your horizons. By that, what we mean is that Amazon can be very restrictive towards sellers when it comes to interacting with customers, promoting your products or leveraging your brand.
In that context, Super URLs are an amazing way to deal with Amazon's constrictive policies and rules about selling. They allow for a variety of new possibilities that would never have been possible otherwise.
If used correctly, believe us, Super URLs are amazingly creative ways to get the market attention you deserve and boost rankings for your choice of keywords.
Due to all of these restrictions, small sellers suffer the most, because they're barely able to get off the ground without constant engagement with their buyers.
Big sellers get all the attention on Amazon. Why should you be left out? Get to using Amazon Super URLs and grab a piece of the cake!
When to Use Amazon Super URL?
When it comes to using Amazon Super URLs, the whens are just as important as the hows!
It's time for you to learn when to best use Amazon Super URLs to make your pages look like a million bucks! As a seller, you need to keep an eye on several things.
Let's look at what they are.
Firstly, you should use Amazon Super URLs when you are redirecting traffic to Amazon from an external source, such as your own site or an advertisement.
However, if you use a static Super URL, it won't help you out, because static Amazon Super URLs have a single timestamp. This means that Amazon won't register clicks from these Super URLs as multiple visits to your page.
In this scenario, a dynamic Super URL generator can help!
Now let's look at what is, hands down, the most important principle about when to use Super URLs.
Amazon is structured to promote search results that generate the most purchases. What that means is, if you are using Super URLs to generate traffic for your page, but users aren't buying your products, likely, the Super URLs won't help your case much.
So you should only use Super URL when retargeting to products you are confident have good selling value. Remember, the best combination here is a Super URL and a product that is likely to be purchased.
Some of the best ways to use Amazon Super URLs are to put them in Youtube promotions, other social media campaigns, online blogs or giveaways.
Look for opportunities to market newer products that don't have a lot of face value, and give them a big push using Super URLs.
You can facilitate this process in a number of ways, such as giving users discounts on the target products!
Benefits of Using Amazon Super URL
You must be looking for a thorough depiction of the many benefits an Amazon Super URL can give you. Well, look no further!
By now, you know how Amazon can sometimes be a little too strict when it comes to targeting audiences, but you can find a way around that using super URLs effectively and developing a good standing on Amazon.
The most obvious benefit Amazon Super URLs give you is that they allow you to remain unaffected by Amazon's strict user engagement policies and direct more people to your products.
They give you the chance to compete with larger businesses that normally hog all the spotlight because of their vast materials and resources. With your products showing on page twenty, and theirs showing on one, it's not really fair game, is it?
If you have products that you think could potentially be commercial successes but aren't receiving the attention they deserve, you should use Amazon Super URLs to get more and more people to visit your page.
Also, Amazon's algorithms register every single person who clicks on the super URL and comes to your page as a new visitor that searched for your keywords, so that potentially improves your reliability and popularity as a seller, in Amazon's eyes.
You can get more engagement, respond more effectively and market your products based on how you prioritize them.
For example, if you have a product that you want as the focal point of your brand, with other products being at the fringe, instead of sitting idle and leaving the amount of attention each product gets to absolute chance, you can remodel your experience.
Simply attack more hyperlinks with the specific product page you are aiming to market. This will mean that users from social media sites, mail accounts, promotional ads, and other sources will be coming to the specific page you want to promote as "your brand".
So they'll see what you want them to see first, making for a truly immersive experience!
How to Create Your Amazon Super URL?
When getting to know more about Amazon Super URLs, the first thing you should know about is Pixelfy. In essence, Pixelfy is a URL shortening service.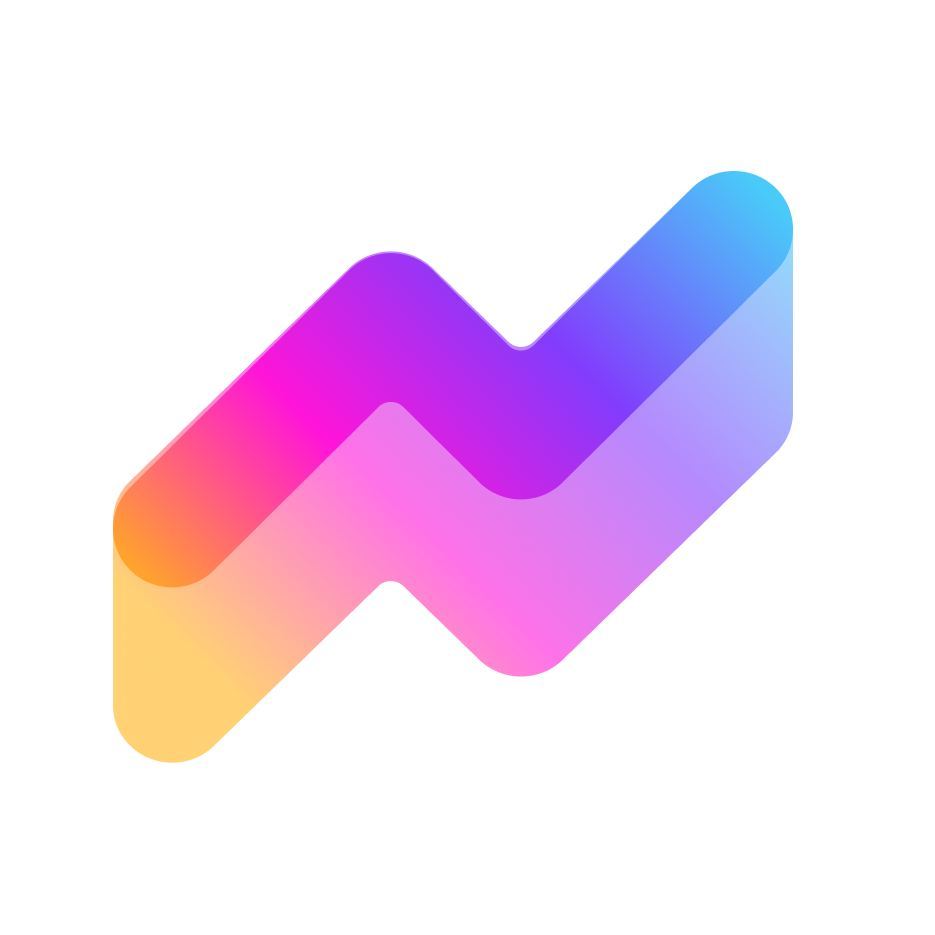 Also, Pixelfy recognizes the fact that it can be extremely difficult for small sellers to compete if Amazon isn't giving them a lot of room with their face value on the site.
With that recognition comes the subsequent realization that most sellers will feel constricted, stuffed and tied down when they feel like they're unable to attract as much attention as they can, only due to certain limiting company policies.
Keeping that in mind, there are three simple steps you need to follow to create your own Amazon Super URL!
You first have to click on your Amazon Product Listing, then click on your Store to be directed to your feedback page.
Once you're on the feedback page, click on the link that takes to where all your products are listed.
Keep in mind the keyword you want to increase ranking for, and search with the main keyword. Next, copy the URL and then utilize it to drive external users to Amazon.
As you can see, creating and using an Amazon Super URL is pretty much a piece of cake!
There is generally a wide range of Amazon Super URLs with specific outcomes and functions. But the basics of creating Super URLs are mostly the same.
Anyone can do it, and for the rest of this guide, we're going to show you how to best put Super URLs to use in driving your business upwards and attracting new opportunities.
Make the Most of Your Amazon Super URL
You should be poised to take control of the situation every time you use an Amazon Super URL.
Product launches and promotional events can be great avenues for using Amazon Super URLs to maximum effect.
In general, these are the most efficient ways you can use Amazon Super URLs
Social media sharing
YouTube video guides and how-tos for your product.
Pay-Per-Click and other advertising campaigns.
Amazon Pay Per Click (or Amazon PPC) is the marketing technique used to promote their products on Amazon.com by Amazon FBA sellers. By paying for advertising space on Amazon, this advertising platform facilitates 3rd party sellers to fuel their traffic and sales.
Basically, you can use Super URLs wherever you feel like increased traffic could lead to more and more purchases.
Use Super URL to Boost Rankings on Amazon
Now comes the fun part!
Super URLs can be used to increase ratings for specific keywords of your choice on Amazon.
Amazon basically checks the number of times a particular keyword is searched by users and if the user purchases the product from that keyword search. The higher the conversion rate, the more likely Amazon is to promote your products, based on the ranking of your specified keyword.
Super URLs can help you increase keyword specific product rankings. When a sale is made through a Super URL, Amazon basically links the click and the search keyword. Afterward, Super URLs give information that Amazon needs to proceed with.
Every time you use a Super URL to bring customers to your product listing, you do so under the pretext that customers searched up specific keywords associated with your products and that's how they got to your product page!
Retargeting with a Super URL
As we've discussed, retargeting is when you direct traffic from external sources to your Amazon page.
Are you wondering how Super URLs specifically facilitate the process of retargeting?
With Pixelfy the Super URL, links are constructed so that they have a pixel embedded within them that tracks everyone who goes to the hyperlinked website.
The obvious benefit of this is that sellers get a complete sheet of visitors on their product listings in which they can use for retargeting.
All of this just isn't possible with normal links. It's mildly unfair to you that big businesses can use Amazon to their benefit, using their superior capital to get all the attention and views, while you have to sit at the bottom of the ladder because of Amazon's restrictions.
Here's where we come in! Pixelfy.me generates Super URLs for you, which you can use wherever you want, on social media and so on, and you can track everyone who clicks on these links.
Now that you're familiar with retargeting, you can delve deep into the world of Amazon selling!
Facebook advertising is a powerful way to generate traffic to your Amazon product listings. Facebook is home to over 2 billion monthly active users, which provides sellers with a massive user base to advertise to.
Facebook retargeting ads are one of the most effective advertising techniques for Amazon. They allow you to reach out to people who have already interacted with your products or brand in the past.
These people are far more likely to be interested in your ad than people who have never even heard of your brand!
Wrapping it Up
We're done exploring the amazing benefits of Amazon Super URLs.
By now, you probably know what they are, what they do, how and where to use them and what to avoid!
Using Super URLs can be a very rewarding experience; we assure you of that! You just have to recognize key moments, opportunities, and chances to use this powerful tool as best as possible.
If you have any concerns or questions, hit us up! We would absolutely love to help you out!
Check out more Amazon tools that you can use to improve your business HERE.