Link Shorteners for Branded URLs: How They Work and Why You Need One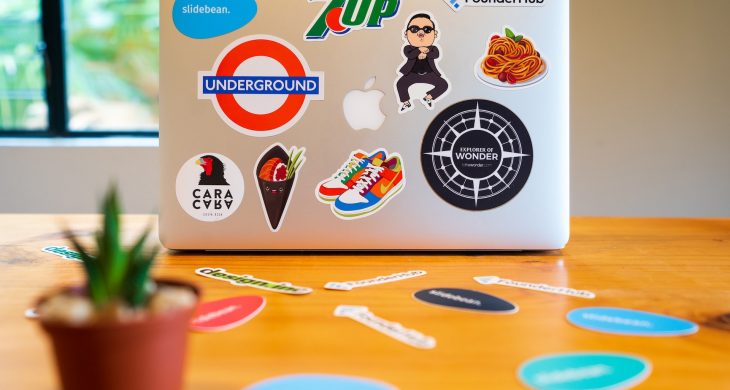 Link shorteners for branded URLs allow you to create customized shortened links that can represent your brand.
If you don't use such links for your branding, it can really hurt your bottom line as well as your brand image.
That's why it's important to get a preferred link shortener service that can generate branded URLs so you can utilize them regularly.
Quick Summary
---
In this post, we'll shed light on:
What are custom or branded URL shorteners
Why should you use branded URL shorteners
And more.
So without further ado, let's get into it.
What are Custom or Branded URL Shorteners?
A custom or branded URL shortener is one that allows you to create shortened links that you can customize. This is done by connecting a custom domain to the URL shortener service which will then be used to generate the shortened URLs.
Note that you need to register a custom domain beforehand with a web domain registrar and also, make it live via a web hosting service. Only then will you be able to use it with a custom URL shortener.
The custom domain that you should register is usually the name of your brand or some type of abbreviation that represents it.
That'll be the first part of the shortened link, and as for the second part, it's up to you what you'd like to put in there. Typically, brands use the second part of such links to describe what the web page is about. This could be a product, a service, a limited-time offer, or something else.
Branded URL shorteners are crucial to the success of your brand as they help with brand cohesion, and brand awareness and have a much higher CTR rate.
If you have a brand that you'd like to promote on social media, through email newsletters, blogs, etc., you will definitely need a branded URL shortener.
Don't use generic shortened links within branded content that'll be shared with a target audience.
It makes your company look inexperienced and incompetent. Not only that but having generic URL shortening within your content leads to the dilution of your brand image within your messaging.
This happens because generic shortened links contain the branding of the URL shortener tool that you used to generate them.
Why Should You Use Branded URL Shorteners?
Certain digital marketers still believe that they can get away with using generic shortened URLs. However, most experts feel that they're a thing of the past and that all brands and marketers should use branded links to promote their content.
There are a number of reasons why branded links are objectively better for brand engagement when compared with generic links:
Generic Links Don't Have Private Statistics
Many digital marketers, brands, and influencers don't realize this, but when they use generic links, anybody can see their stats whenever they want.
For example, if you utilize a platform such as Bit.ly to create a generic shortened link, all you have to do is add a "+" to the end of the link to get its stats.
Not only can you see these stats, but anybody else can as well.
Thus, if you use generic links, they can be used by your competitors to spy on your performance and web traffic.
Custom URL Shorteners Offer Link Swapping
Link swapping refers to when you change the destination URL of a shortened link. This feature can be extremely useful if you make a mistake or if the web page that a certain shortened link used to point to is not active anymore.
In this case, just imagine if you shared that particular link across several different channels and platforms.
It'd be a pain to change them all.
If you use a generic link, you'd have to go one-by-one to change the link across all the channels you posted it on. This would be extremely time-consuming and a major waste of resources.
On the other hand, if you use a branded link, you can simply change the destination URL for it. Thus, with one change, all of the instances where you shared that link will be modified and they'll lead to a new web page that you provided.
Generic Links Promote the Shortener Tool's Brand, Not Yours
We all know that when you use generic links, the URL shortener's brand is what comes up as the branding for it. Thus, when you use such links within your branding content, customers will see the shortener tool's name in the link and not yours.
This will obviously lead to a promotion of the shortener's brand and your brand won't be anywhere in the picture.
Generic links seriously dilute your brand's messaging.
They will confuse the reader and hurt your brand consistency. This can cost you many potential sales and can hurt your discoverability.
Check out our post on how to use Pixelfy to generate branded links for a quick rundown on how to get them for your marketing content.
Frequently Asked Questions (FAQs)
How Long Do URL Shortened Links Last?
Shortened links don't really have an expiration date unless you set it yourself.

Some URL shortener services allow you to set the expiration date for your shortened links. This can be useful in certain cases. For example, if you intend to use a shortened link only for the duration of a certain marketing campaign.
Can You Customize a Shortened URL?
Yes. All you need is a custom or branded URL shortener as well as a custom domain that is live via a web hosting service.
This will allow you to generate customizable shortened links that are represented by that particular custom domain.
Is it Safe to Use URL Shorteners?
Yes. As long as you use a URL shortener service that is reputable and well-established, you won't have to worry about safety.
How do Shortened Links Work?
Shortened links are essentially redirect links.
They are generated to be much shorter than the destination URL, but they redirect users to the same web page that the destination URL points to.
Do Shortened Links Hurt SEO?
Branded links do not hurt SEO since they contain your branding as well as information on what the web page is about. This can actually help SEO and boost your brand's discoverability.
Generic links can definitely hurt SEO since you cannot edit them. All they contain are the URL shortener's name and a string of letters and numbers in the latter section.
Conclusion
If you intend to use a URL shortener simply because you want short URLs that you can remember and type easily for personal use, then generic links are the way to go. The service is free in most cases and super simple to use.
However, if you intend to use shortened links to promote your brand, then it's very important that you invest in a custom URL shortener.
Let us know what you think in the comments below.