How Pixelfy.me can Level Up your Amazon PPC Game and Decrease Your Total ACoS% – Growth Hack Review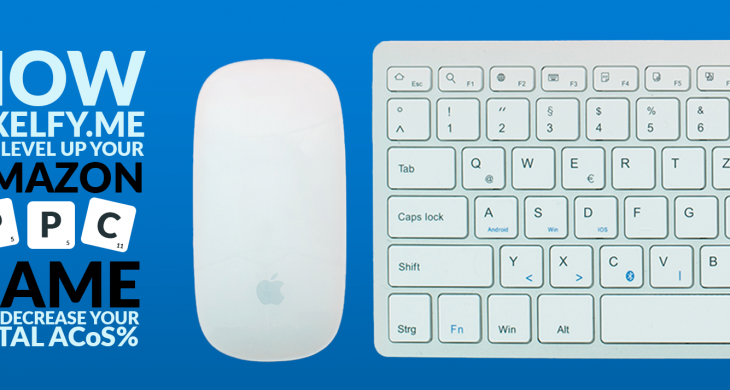 Having a great Sponsored Products campaign setup and performance is probably one of the most crucial elements of each Amazon seller's business, as well as one of the aspects that most sellers still struggle with.
What is PPC?
PPC or Pay-Per-Click is a form of advertising or marketing that allows you to have your website displayed on the Search Engine Results Page (SERP) for a specific fee. It should be noted that your website is only displayed when the user types in a specific keyword or phrase.
The SERP will have an ad to your product displayed to the user. The ad will be something that'll be designed by you. The amount of the fee that you will pay for this PPC ad will depend on how many users click on your ad. Hence, that's why it's called Pay-Per-Click.
While PPC is not something that can make a business successful on its own, it's definitely something that can be a powerful tool when used with other marketing tools.
Why Should I Focus So Much on PPC?
There are a number of reasons why you should definitely devote some part of your marketing budget to PPC.
It's a great way to bring in a portion of a customer base that may have otherwise never been introduced to your product in any capacity.
There are a number of benefits to PPC, including:
PPC is cost-effective: We mentioned earlier that the fee you have to pay will depend on the number of people that click on your ad. Hence, it's something that you won't have to pay too much for at the start when you don't have a lot in your budget.
PPC ads are easy to make: You don't have to spend a ton of time creating a PPC ad. The great thing about it is that they are easily adjustable as well. Hence, if you feel an ad isn't working well, you can easily make changes to it and run it in a different way.
PPC ads are easy to test: PPC services allow you to conduct A/B testing where you run two versions of the same ad to see which one audiences respond to better. Then, once you figure that out, you can run the better-performing PPC ad.
Pixelfy – Level Up You Amazon PPC
With our agency, Growth Hack Consulting LTD, we managed hundreds of accounts since our beginning in 2017.
Having generated millions of US dollars in sales for our clients across pretty much every product category available on Amazon.com and other marketplaces, we spent the whole last year trying to figure out the key to PPC performance by simply increasing sales and decreasing total ACoS%.
We did achieve some great results, yet we did feel that something was missing in this system. We started looking for a tool or way to bring external traffic that would bring extra value by increasing attribution value to search terms/keywords, thus ad performance.
Trying to avoid any PPC tool, we tried different landing pages, sales funnels, and external traffic generators, but none seemed just to do the trick. We understood more about the value of the organic rank, attribution, and ad performance after talking to some of my fellow consultants. That is when we realized that we had to push for search terms rank to boost keywords performance.
We have introduced a step-by-step guide the strategy that we have been adopting and internally grooming since November 2019 and since then applying to almost every one of our clients' products, using mainly tracking links from Pixelfy.me and Facebook ads as spreading medium: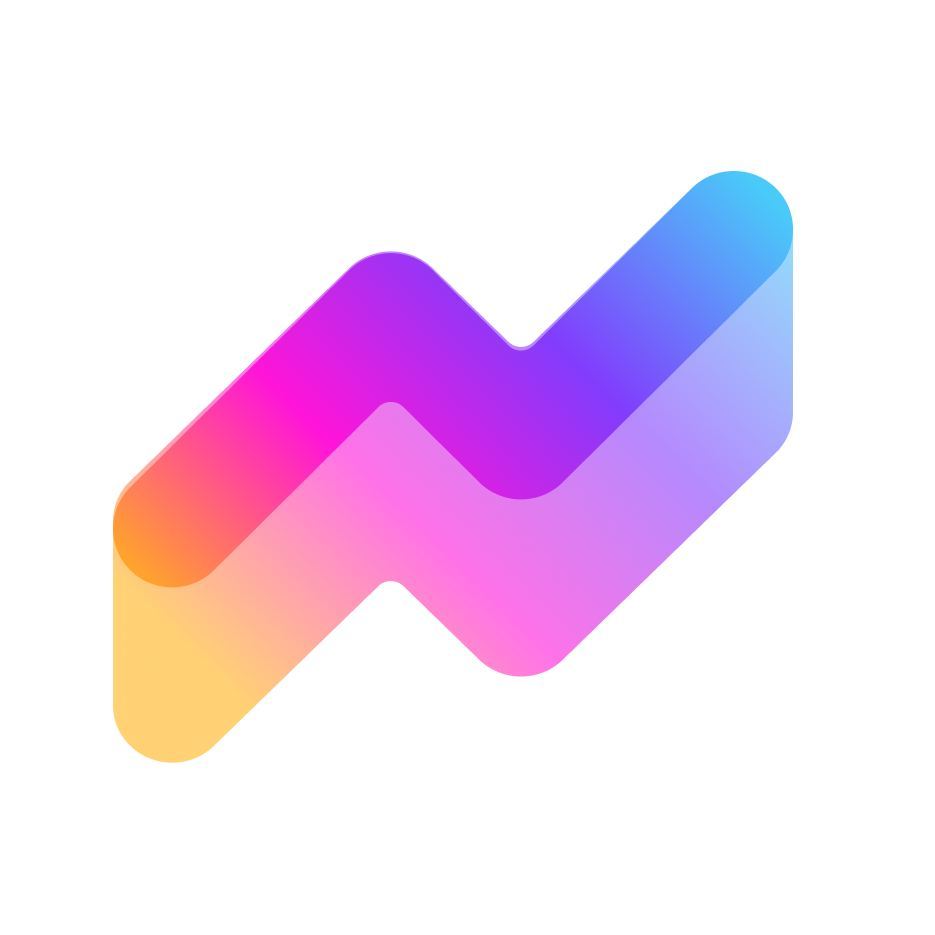 Pros:
It works with any product, as long as the listing has been fully optimized for conversion, and it makes sense to advertise for the keywords you want to rank it for.
It is great for new product launches and boosts rank for products already listed for a while.
It works in any marketplace. In the long run, it might reduce your PPC ad spent while keeping a higher organic rank.
The more clicks, the better results; no need for a huge amount of clicks.
Cons:
It might take a while to get the right research done.
It might take a while to figure out the right targeting/ads on Facebook.
Here is a quick case study that we showcase on our YouTube channel using the product of one of our partners:
You can see in the image below how just with $500 of budget for Facebook ads and not changing our PPC targetings/strategy/budget, we were able to achieve impressing results for most of the keywords tested:
Step By Step Guide To Strategy
What you need:
Your Keyword Data
Optimized Listing for conversion
On-going PPC Campaign(s)
Super URL Generator: Pixelfy.me
Facebook Ads
Photo Editing Software (if you like to make more appealing ads)
Extra: other social media channels/forums with high PR such as Reddit, Quora, Pinterest, Youtube, etc.
1. Create a Percentage of Promotion for the Product(s) You Want to Rank.
The very first thing you want to do, after you have already selected which product you want to boost your rank for, is to create an Amazon promotion for it. You will need to create a product selection first from the Advertising section and then create a "Percentage Off" Promotion (always under the Advertising section of your Seller Central).
Why do we create a promotion?
Because the conversion rate tends to be higher when a discount is applied. The amount discounted is entirely up to you, but don't give a higher discount than 35% or 50% or your ranking effort might be lost – Amazon doesn't give "ranking juice" to highly discounted purchases.
Should you run the promotion for the main variation or each one of them?
It depends on your strategy and ultimate goal. Normally only ONE variation will rank for the same keyword (except in a few cases of multiple product variations showing up on the same search result page or in different pages).
Depending on the variation and targeting, you might want to include or exclude. Example, "running belt" applies to both green and blue variations. Differently, "man running belt" might not apply to the pink color variation.
In our case, we have applied a 15% discount as our margins are pretty low on this product keep in mind that you want to have this campaign running for the long term along with your PPC campaigns, so it's better to keep the discount to a sustainable level.
Use a group claiming option, make up a coupon code that would be easy to remember, and make sure to have the promotion running for as long as you plan to use this campaign (we normally let it run for months).
2. Make a List of Top 10 Search Terms You Want to Rank For
Now it's time to select the keywords you want to use with your Pixelfy.me tracking link generator.
Here are the main objectives/reasons why you should push organic rank for the most relevant search terms:
Increase sales: Here, you're looking for highly related keywords with a relatively high search volume.
Adjust PPC attribution and performance: Some of your PPC terms might not get enough clicks/impressions or might get a high ACoS% even though you know that the particular targeting is very relevant.
This might happen because your product didn't get the right attribution by the Amazon algorithm. Pushing organic rank helps you fix this problem.
Confirm PPC value & sales for particular search terms: One more thing you want to do is to keep pushing organic rank for the keywords that are already doing quite well on your PPC.
The best results are always obtained by combining organic and paid rank, this is something you want to take advantage of when selling on Amazon.
We take search terms mainly from 2 sources:
Your Own PPC Search Terms Report
You will find here the terms that give you the most paid sales as well as the terms with the highest potential. Any search term with NO SALES but a very high CTR (from 33% to 100%) is a very good candidate to your list.
Use the following tool (brand analytics) to see if the search volume is high or not. By the way, using this kind of way to get new search terms will give a great boost to your PPC campaign's keyword targeting.
Use this as an extra way to find targetings – this is one of our favorite hacks.
Amazon Brand Analytics
Here you will find search terms with the highest potential for sales. Make sure the keywords used are extremely relevant to your product.
The last thing you want is to push rank for keywords that do not convert. This will have the opposite effect on your product listing and decrease your BSR and conversion rate greatly.
You might find potential keywords using other keyword search tools, but I'd stick to these 2 tools to have the best affinity and relevance to your own data.
3. Create Your Tracking Links with Pixelfy.me
The next step is to start creating your tracking links. For this strategy, we use the Super Url 2.0, which has proven to be the best so far.
To keep things under control, remember to create a new campaign for each product you create tracking links for.
You want to keep your product ASIN, your target search terms, and the intermediate landing page text at hand to copy and paste while creating 10 or more tracking links.
We suggest creating an intermediate page with instructions since we are planning to drive traffic via Facebook Ads. The objective of your Facebook Ad copy and creative design will be to catch the user's attention.
Once the user will be on the intermediate landing page, they will have the chance to copy the code to paste at checkout to redeem their discount.
Why not use a URL Rotator?
Because what we want to do here is to be able to switch on and off each keyword depending on their performance and to potentially even use different budgets or different creativity in more than one Facebook ad campaign or group.
Make sure during the creation of EACH tracking link that your product shows up on the search results; in other words, it is INDEXED by Amazon for the keywords you want to rank for.
If the product is not indexed already, you will not only waste your budget on ads that deliver to a page where your product is not (but your competitors are) but also provide a bad experience to your target audience.
To check your index, click on the "proceed to the amazon" button. If you don't see any results on the search page, your product is not indexed.
Otherwise, like in the case of the picture below, you will see your product as a result.
If you're not indexed for the keyword, you want to rank for, try to edit the tracking link and use a similar search term, maybe more relevant to your product.
You could come back a few days or weeks later to see if the original search term has been indexed.
4. Create Your Facebook Ads Campaign.
When it comes to creating the Facebook ad campaign for our product, we go for a traffic campaign, being our objective to send as many clicks as we can to the tracking links previously generated, and not being able (in the case of most Amazon sellers) to track sales coming from Facebook.
Ultimately, you will want to have a PPC campaign for each product on your Amazon Seller Central as well as a Facebook > Pixelfy.me traffic campaign, using similar keywords to push external traffic and paid traffic to boost your organic rank.
For this reason, the best way to set up a Facebook Ad campaign will be to have it ongoing on a daily budget (normally, $10 is ok to see some results in a couple of days or weeks, depending on how good your conversion is).
It is important to have figured out before this stage your best target audience to have a low CPC and a higher conversion rate. From our tests, one of the best ways to come up with new effective target audiences for your Facebook ads is the use of Micro Targeting (you can read more on this blog post).
Micro Targeting applied to Amazon Sponsored Products will also help you to increase sales on your PPC by setting up some specific EXACT-only targeting campaigns.
Again from our tests, a number of clicks as low as 100 or 200 is enough to start moving your rank (depending on how competitive your category is and on how good or bad your product was already doing). This means that with a low enough CPC, even after $30 spent, you should start seeing some results.
As you can see in the picture below, we suggest creating:
One ad set per target audience
One ad per tracking link (the name of the ad is the search term used)
In this way, you will be able to switch on-off the keywords tracking links directly on your Facebook business manager, based on their performance.
If you want to create some stunning graphics, We suggest using the free tool canva.com.
5. Create a Support PPC Campaign
At this point, you want to backup your Pixelfy tracking links with some aggressive PPC campaigns. Create a new campaign with one group only, exact match only, using exclusively the keywords you have on your pixelfy.me tracking links:
Make sure to give higher bidding to TOS (top of search results) as you want to boost your search results organic rank. You might keep the budget of this campaign lower than your average daily budget.
Initially, you might have a much higher ACoS% than your target ACoS%.
6. Extra: Other social traffic
We recommend using other sources of traffic, especially social media & forums with very high page rank, that allow you to use anchor text on your links.
Some of my favorites are
Reddit
Quora (great for the EU marketplaces)
Pinterest
YouTube
Influencer Networks
Deal sites
Other kinds of forums.
Social Media traffic is great because it has a high level of interaction, and it's very likely to drive traffic from people in the target niche – using influencers for this would be amazing.
Anyway, this kind of traffic requires a lot of time, it might not be approved (most of the forums ban promotional posts), and it might be expensive to use big influencers.
Facebook is amazing because you can literally create what we call a "twin" campaign of your PPC campaigns for each one of your products and manage the daily budget: to some of our best performing campaigns, we give up to $50 a day on Facebook.
Conclusion
It took my team a while to develop the best tool for our objective, and we are very impressed with how well Pixelfy.me is working. Not to mention that it's been super safe since we started using it in October 2019. We never had a problem.
This strategy is working with amazing results for our clients, and We'll be very happy if any of you would see improvements in their rank and PPC performance after implementing it. In some cases, we were literally able to double sales and cut by half our PPC ad spent.
We are aware that this is not the only way to use Pixelfy.me and you might as well apply some changes to this strategy for what works best with your products.
Find out more ways Pixelfy can help you in your business HERE.
Do not hesitate to contact me at [email protected] for any questions.