Link Shorteners and Your Own Domain: How to Come Up with a Branded Link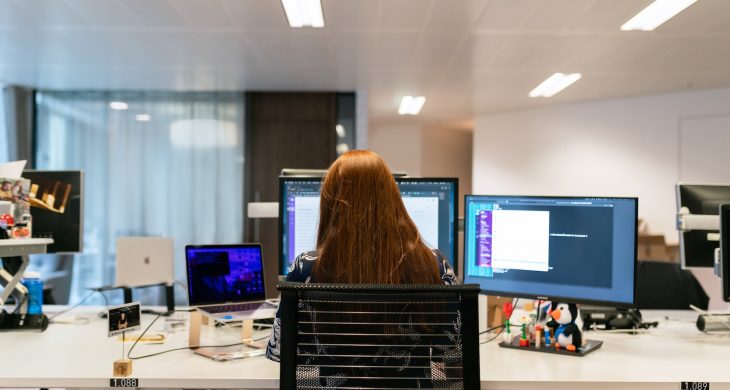 Generic link shorteners are quick and easy to use, but they don't let you use your own domain.
If you want to use a custom domain or subdomain with a shortened link, you have to employ the use of a custom or branded link shortener.
They allow you to connect your own domain so that it can be utilized to create custom shortened links.
Quick Summary
---
In this post, we will shed light upon:
What a branded link is
How branded links are typically structured
How you can create branded links with Pixelfy
And much more.
So without further ado, let's get into it.
What is a Branded Link?
A branded link, also known as a custom shortened link, is created with the help of a custom domain or subdomain. It does not bear the branding of the URL shortener tool, but rather, it bears the custom branding that is according to the user's needs.
The basic fundamentals of how the branded links work are the same as generic URL shorteners, i.e., through URL redirection.
Branded links are extremely important for promotional content, and most brands never use generic shortened links when URL shortening.
This is because they want their own brand's image on everything that they post. If their shortened links were to have the URL shortener tool's branding, it would dilute their image and promote the tool rather than their brand.
Branded link generators are usually not free.
This is why most brands need to allocate a certain part of their budget so that they can opt for a paid plan from a custom URL shortener tool such as Pixelfy.
How a Branded Link is Structured?
Remember that a branded link is also a shortened link, so, of course, it'll be short.
The first part of the branded link will be the custom domain or subdomain that the user adds to the URL shortener tool. In most cases, this custom domain or subdomain is used to represent your brand.
It'll usually either be the full name of your brand or some kind of abbreviation that clearly and uniquely identifies your brand. That's how they help with digital marketing.
For example, if you have a brand that sells golf clubs and it's called "Fox Clubs & Co.", then your custom domain could be something like "foxclubs.co".
The second part of a branded link is the part that comes after the forward-slash. This second part is usually used to communicate to the reader what the web page is about.
The first type is generic URL shorteners. They provide you with a shortened URL that typically consists of the URL.
Let's run with the example from above and say that you want to create a shortened link for a web page on Fox Clubs & Co. that features all the putters you have to offer.
Then, your branded link could be something like "foxclubs.co/putters".
It's short and sweet. Plus, it tells the user all they need to know about where this branded link will take them to. branding. Some may allow you to modify the second part of the shortened URL but not the first part.
How to Create a Branded Link with Pixelfy?
To create a branded link with Pixelfy, you must first connect a domain or subdomain to it.
It's important to note that before you can connect a domain or subdomain to Pixelfy, it's important that you have that domain registered with a domain name registrar.
Furthermore, the domain should also be live with the help of a web hosting service.
Only then will it successfully connect to Pixelfy and be utilized to create branded links.
Here's how you connect a domain or subdomain to Pixelfy:
Step 1: Select "Custom domains" from the dashboard page.
Step 2: Enter your custom domain and hit "Next".
Step 3: Once you enter the domain, you'll get a popup box that asks whether or not anything has already been published onto the domain such as a website, social media, blog, etc.
Step 4: If nothing is published, you're good to go. Select "No" and click "Next".
Step 5: Click on "Add Domain" and now, your custom domain will be ready to use for branded links on Pixelfy.
Step 6: If the content is already published on your domain, then you'll be asked to use a subdomain.
Step 7: Click on "Add subdomain" and enter an appropriate subdomain into the new page that appears and click "Next".
Now, your subdomain will be ready to use within Pixelfy.
Here's how you create a branded link with Pixelfy using one of your connected domains or subdomains:
Step 1: Log into Pixelfy and go to the left-hand side toolbar.
Step 2: Click on "All tools" and then, select the URL Shortener.
Step 3: Enter the destination URL and link title and click "Generate".
You'll get a shortened URL but as you may notice, it'll be a generic shortened URL that has Pixelfy branding.
Step 4: To turn it into a branded link, go to Advanced options.
Step 5: Click on Domain and slug. Since you've already connected a domain or subdomain, that particular domain or subdomain will be available for you to use. It'll be in the drop-down menu that shows up once you click on Domain and slug.
Step 6: After it has been selected, you are free to add whatever you want to the latter part of the branded link.
As we explained earlier, the latter part should do a good job of telling the user what the web page is about.
Step 7: Take a look at any other settings that you may want to change or adjust. Once you're satisfied, click on "Generate".
Frequently Asked Questions (FAQs)
How do I Use a Link Shortener?
It's super easy to use a generic link shortener. All you have to do is input your long URL and the tool will provide you with a generic shortened link that leads to the same web page.
If you'd like to create a custom URL, you must connect your domain or subdomain first before you can actually generate it. This is because that domain or subdomain will be used to generate the shortened link.
Where do People Share Shortened Links?
Shortened links can be shared through a variety of channels.
Here are some places where brands use shortened links:
Social media posts
Social media bios
Videos
Email newsletters
Print media
And more.
What is a Vanity URL?
A vanity URL is just another name for a branded URL or custom URL.
It's called a vanity URL because it bears the name of your brand or your own individual name, etc.
What does URL stand for?
URL stands for Uniform Resource Locator.
Why Should I Use a Custom URL Shortener?
There are many advantages to using a custom URL shortener, especially if you're a brand.
It makes no sense to use generic shortened links because you'd be promoting the URL shortener tool, not your brand.
A custom URL promotes your brand image, cements it into the user's mind and also helps with brand cohesion. When you want to advertise your brand, all of your content should reflect it. Shortened links that you share within your content are not exceptions.
Conclusion
If you want to use shortened links that will be shared with an audience with whom you want to build a presence, then it's essential to use branded links.
They advertise your brand, increase user trust, have higher click-through rates and just look neater.
The only time you should use generic link shorteners is if you need to shorten links for personal use. If the links are to be used for any type of promotional purpose, then you should always opt for branded URLs.
Do let us know what you think in the comments below.